Cognitive Health: Brain Support for All Life Stages
Cognitive Health: Brain Support for All Life Stages
Maintaining cognitive health is important to all consumers, regardless of age. Emerging preventative methods, such as supplements and consuming food and beverages with potential cognitive health benefits, suggest a positive direction for cognitive health developments.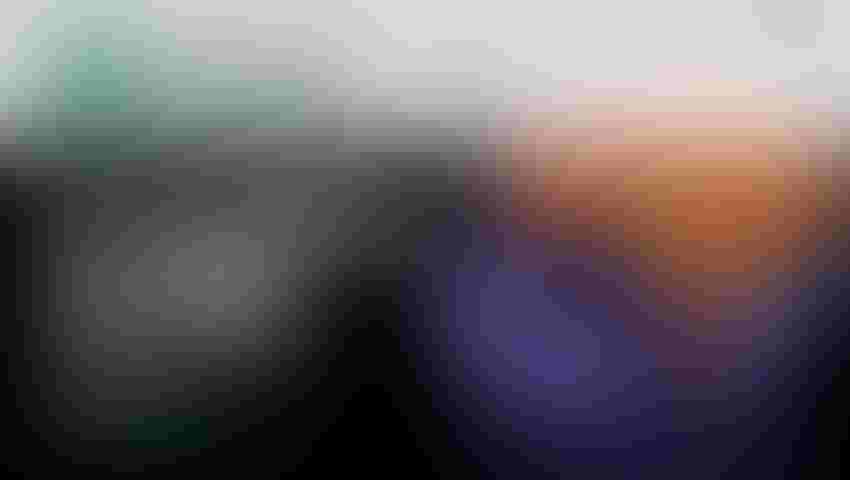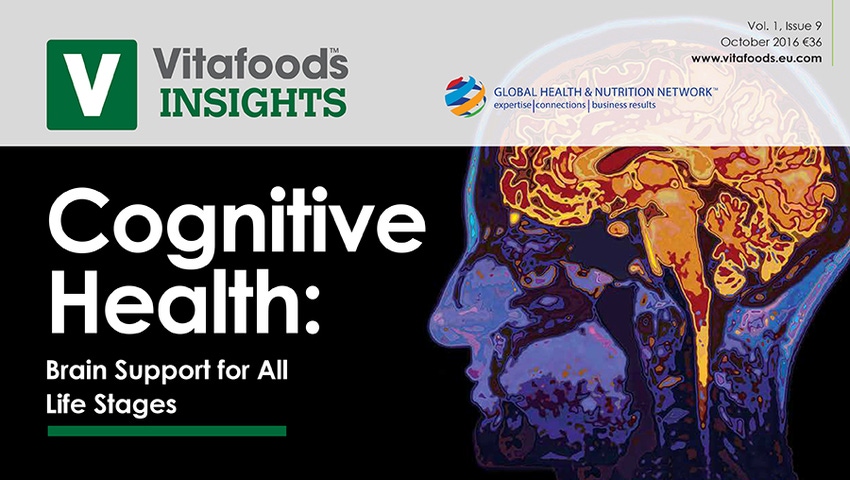 Cognitive health is important to all consumers, regardless of age. Emerging methods, including using supplements and purchasing food and beverages with potential cognitive health benefits, suggest a positive outlook for the progression of cognitive health.
One of the most concerning issues impacting brain health is the limited information on prevention methods for Alzheimer's. It is the most common cause of dementia, becoming more common among the elderly, and reaching into a younger population of patients as the number of victims continues to increase every year. According to Alzheimer Europe, an estimated 10 million adults in Europe suffer from dementia—primarily related to Alzheimer's—with incidence expected to top 14 million adults by 2030.
Research indicates the disease is caused by the death of brain cells. They die in a certain pattern, initially causing short-term memory loss then long-term memory loss, and eventually the loss of lower brain functions that lead to death.
In 2011, a study was published in The Lancet from the University of California in San Francisco. It estimated more than 50 percent of Alzheimer's disease could be prevented by lifestyle changes. The six major areas that could contribute to this significant reduction in the development of Alzheimer's were: eliminating smoking, increasing exercise, treatment of diabetes, depression and high blood pressure, and improving the education level.
A recent consumer study showed maintaining mental sharpness is the key concern for 55 percent of consumers aged 65 and older, indicating a major potential area to explore in new product development.
However, cognitive health new product development targets all of life's different stages, including brain development for infants. In fact, statistics show the main segment for growth is baby and toddler food.
Soft drinks is the most established market for products to revitalize the mind, with energy drink brands such as Red Bull having initially laid claim to the category through their marketing. As in supplements, ginseng and ginkgo are being applied in the latest soft drinks and dairy launches with a brain health positioning.
Comparing U.S. figures for 2014 vs. 2013 of trending botanicals by active health positioning shows that when it came to making brain health claims, ginger (up 19 percent), Ginkgo biloba (up 18 percent), turmeric (up 18 percent), ginseng (up 13 percent) and cinnamon (up 13 percent) were the fastest-growing varieties. In the top five claims being made for selected botanicals, cognitive health performed quite strongly, with 11 percent of supplements with the botanicals carrying heart health claims.
Cognitive health is more established in supplements, while still taking up a small part in food and beverage launches. Cognitive health supplements roughly target four different age groups—infants, school-aged children, adults and seniors. Botanicals are gaining a bigger role in brain health new product development and form a strong pillar for growth. It is now well accepted that aging is linked to the onset of cognitive impairments. Several studies, both clinical and epidemiological, have highlighted the beneficial role of polyphenols on memory functions—and particularly on age-related memory decline.
The unique scientific results in food supplements led to the creation of a new innovative formulation, a blend of grape and blueberry polyphenol extracts. The efficiency of the polyphenol-rich blend has been highlighted in the maintenance of memory performance during aging in humans. The synergistic improvement of the bioavailability of specific polyphenols in blood was substantiated. Moreover, some of the metabolites can cross the blood-brain barrier, acting in synergy to protect neurons from oxidative damage. Finally, the innovative formulation exhibits a beneficial effect on synaptic plasticity and neurogenesis, which are biological mechanisms involved in memory processes. These promising results suggest supplementation could offer opportunities to support learning and memory functions, and to prevent age-induced cognitive decline.
For more information, download the Vitafoods Insights Report, "Cognitive Health: Brain Support for All Life Stages."
Subscribe and receive the latest insights on the healthy food and beverage industry.
Join 47,000+ members. Yes, it's completely free.
You May Also Like
---