Clear Vegetarian Guidelines Crucial for Packaged Food Players in UK
Clear Vegetarian Guidelines Crucial for Packaged Food Players in UK
Foods marketed as suitable for vegans and vegetarians in the U.K. have thrived in the decade after the Food Standards Agency published a guidance, but the dangers of careless labeling are still very much present.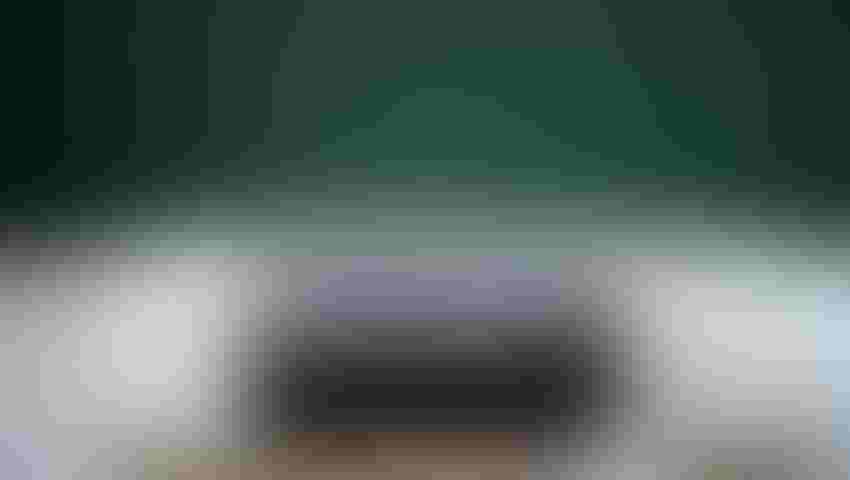 In 2006, the United Kingdom's Food Standards Agency published a guidance on how to improve food labeling for vegans and vegetarians. The enduring impact this had on transparency in an industry where trust is prone to fracturing has been an encouraging sign of effort to accommodate vegetarian and vegan consumers.
Now, almost a decade later, the U.K. has become a bastion of transparent vegetarian labels, with Euromonitor's Passport: Ethical Labels database highlighting that packaged food products bearing a vegetarian label boasted retail value sales of US$25 billion in 2015. Considering the United States saw sales of just $661 million in the same year, it's apparent that making the effort to define the labeling criteria is a crucial step that manufacturers will refuse to make until the rules are clearly defined.
In the U.K., vegetarian labeling is largely a story of policy, advocacy and manufacturers working together to foster confidence between consumers and companies. Transparency is often viewed as somewhat ambiguous and difficult to grasp or quantify, but vegetarian and vegan labeling is just a portion of the greater movement of ethical labeling. The abundance of vegetarian claims in the U.K. is a constant advertisement that following a meat-free diet isn't as limiting as one might initially presume.
Voluntary Labeling Opportunity
What may be surprising to some is the role that confectionery—more specifically, chocolate confectionery—has played in vegetarian labeling in the U.K. While it may not be the category that springs to mind, chocolate confectionery producers have voluntarily opted to label their brands as vegetarian friendly, whether by the Vegetarian Society's prominent "V" logo or by a self-certified "suitable for vegetarians" claim. In 2015, sales of chocolate confectionery products with a vegetarian label stood at $5 billion. In many cases, this claim does not require product reformulation; it is merely a matter of companies realizing that a product already qualifies for the label according to the established guidelines. The packaging real estate can therefore derive profit from policy while also accommodating the wishes of consumers. Mondelez International led vegetarian-labeled chocolate confectionery in the U.K. region in 2015, with 43 percent of all value sales bearing the claim coming from hugely popular brands such as Dairy Milk. Mars is also keen to make an impression and followed with a 31 percent category value share in 2015; its range including popular brands such as Galaxy and Maltesers.
Dairy is another driving category where vegetarian claims are in abundance. In 2015, U.K. retail value sales of dairy products with a vegetarian claim stood at $4.4 billion, with Dairy Crest holding a 16 percent value share, followed by Arla with 11 percent and Danone with 9 percent.
Packaging Politics
Chocolate confectionery and dairy have helped the U.K. market cruise past other markets in terms of vegetarian-labeled retail value sales. The risks that often accompany voluntary product claims have been mitigated by the safety net that comes in the form of clear guidelines and firmly rooted goalposts. To label a product "vegetarian" in a market lacking a formal definition has historically proven to be, at times, imprudent and, at other times, reckless.
Even in the U.K., where there are well-established labeling guidelines, the dangers of careless labeling are still very much present. In 2014, celebrity chef Loyd Grossman came under fire for selling a pasta sauce labeled as "suitable for vegetarians" when, in fact, the product contained parmesan, a cheese traditionally made with rennet containing an enzyme from the stomach lining of calves. The kickback from outraged consumers was notable, with the story garnering national coverage and serving as a cautionary tale for other manufacturers looking to include the claim on the packaging.
There are other reasons why a vegetarian agenda has become a priority. The political link to what many have called ethical diets has often been understated. While the Green party is the only major U.K. party to explicitly call for a transformation from meat-based to plant-based diets, other parties have expressed their support for sustainable methods of production. Immediately, this grants leverage to the likes of The Vegetarian Society, which is keen to promote the meat alternative mantra as a further way to address climate change, and will be an increasingly important method of promulgating vegetarian and vegan agendas going forward.
Another Feather in the U.K.'s Sustainability Cap
The U.K. has long been a leader in sustainability, whether it's endorsing Fairtrade coffee from marginalized farmers in the south or echoing the importance of valuing local produce. Another aspect of the U.K. market's focus on sustainability is that of meat consumption, which is a chief culprit in the depletion of global resources, including water, energy and land degradation. This has served to create a consciousness around the impact of meat consumption beyond the concerns of personal health and serves as further incentive to the U.K. policymakers to be consistent when looking at sustainability if it is to continue to lead from the front in terms of sustainability.
Despite the lead the U.K. market has in terms of labeling, other European markets have expressed intent. But, until the labeling risk is mitigated and a binding or at least a customary definition of vegetarian is established, it makes more sense for manufacturers to rely on ingredient lists and continue to let the consumer do the laborious legwork in determining if a product aligns with their ethics.
Alan Rownan is ethical labels analyst at Euromonitor International (euromonitor.com). He monitors key industry trends and forecasts and provides insights through articles and analysis into the ethical labelling industry. Rownan holds a master's degree in ethics from Dublin City University and an undergraduate degree in journalism and editorial design from the University of Wolverhampton, England.
Subscribe and receive the latest insights on the healthy food and beverage industry.
Join 47,000+ members. Yes, it's completely free.
You May Also Like
---