cGMPs with TLC: Own-label distributor responsibilities
cGMPs with TLC: Own-label distributor responsibilities
In her new quarterly column, "cGMPs with TLC," consultant Tara Lin Couch describes the obligations of own-label distributors, who have increasingly come under the radar of FDA.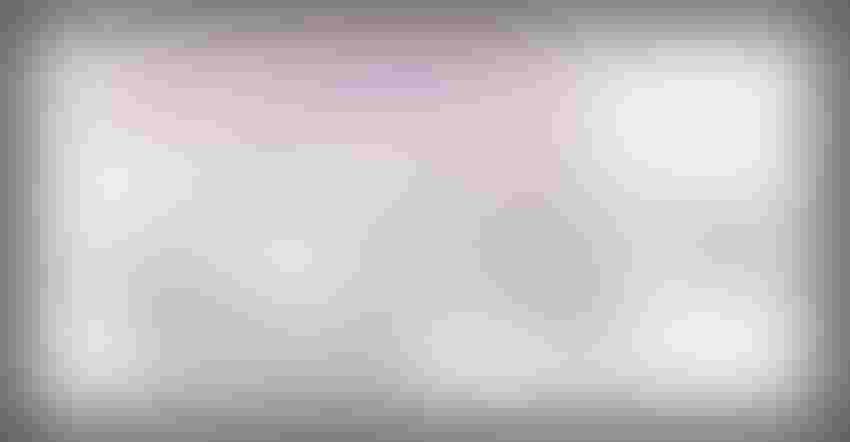 Editor's note: This is part one of a two-part series about the obligations of own-label distributors.
Current good manufacturing practices (cGMPs) are the regulations promulgated and enforced by FDA to control and monitor companies that manufacture, package, hold and distribute foods and drugs to the U.S. consumer. Failure to comply with the applicable cGMPs results in a product that is legally designated as "adulterated."
The cGMPs require a Quality Management System (QMS) of a documented procedures- and processes-type approach to manufacturing, which enables companies to ensure product quality while minimizing—or ideally, eliminating—instances of contamination, mix-ups and errors. An appropriate and compliant cGMP QMS protects U.S. consumers from purchasing a product that is ineffective, contains foodborne hazards, or is otherwise dangerous.
The "c" in cGMP means "current" and requires a strategy of continuous quality improvement with up-to-date systems and modern technologies, consistent with at least standard industry practice and FDA current thinking. FDA's current thinking on a particular matter or subject is often published in guidance. The agency's positions regarding cGMP issues may also be ascertained by following official statements and press releases, FDA warning letters and other enforcement trends.
For dietary supplements, defined as a legal class of food by the Dietary Supplement Health and Education Act of 1994 (DSHEA), the cGMP requirements are dictated in the 16 subparts of 21 CFR 111, "Current Good Manufacturing Practice in Manufacturing, Packaging, Labeling, or Holding Operations for Dietary Supplements."

The regulation was promulgated in 2007, but due to tiered implementation, enforcement of the final rule did not commence until 2010. Since then, the top dietary supplement cGMP observations cited by FDA have remained unchanged even during 2020 and 2021, when inspections were down 47% and 55%, respectively, because of the Covid pandemic. 
As shown in the following table, based on FDA inspection data that I sorted and categorized, these observations include requirements to establish specifications, testing to determine if specifications are met, the preparation of master manufacturing records (MMRs), use of the MMR to create batch production records (BPRs), and ensuring all quality unit (QU) responsibilities and operations are defined and performed. Specifications and testing encompass the majority of observations cited overall, but observations related to QU operations have been increasing and actually were the second most frequently cited observation in 2020, 2021 and 2022.

Perhaps not coincidentally, in September 2020, FDA quietly updated the Dietary Supplement Compliance Program Guide (CPG). A CPG is another valuable resource to the regulated industry, as this public manual dictates compliance policy and regulatory enforcement action guidance for FDA investigators and staff. The updated version defines a new inspectional type of own-label distributor. These entities are brand owners of dietary supplements who use a contractor(s) to conduct some, or even all, of their manufacturing, packaging, labeling, holding, distribution and testing operations.
Among the required elements for own-label distributor inspections in the CPG are,
• The assignment of QU responsibilities with the contractor(s).
• The need for the own-label distributor QU to conduct a product review to determine product release.
• The performance of necessary material reviews and corresponding disposition decisions by the own-label distributor QU when quality incidents have occurred.
Own-label distributors often erroneously expect that their contractors—especially contract manufacturers—are solely responsible for regulatory compliance. FDA, however, has made it abundantly clear that adherence to the regulation is the responsibility of the own-label distributor for all aspects of manufacture, including that of hired contractors. As documented in numerous warning letters, FDA states an own-label distributor is "ultimately responsible" for the quality of the dietary supplement product(s) it places into interstate commerce, or causes to be placed into commerce, and to ensure "it is not adulterated for failure to comply with dietary supplement cGMP requirements."
All of these own-label distributor QU responsibilities demand that the own-label distributor must itself have an appropriate cGMP QMS compliant with 21 CFR 111, as well as other applicable statutory and regulatory requirements. Indeed, FDA is inspecting dietary supplement own-label distributors and digging deeper into that QMS with high scrutiny placed on the own-label distributor QU responsibilities.
Other requirements may include, but are not limited to, labeling requirements provided in 21 CFR 101, "Food Labeling;" electronic system requirements in 21 CFR 11, "Electronic Records, Electronic Signatures;" requirements for reporting serious adverse events per the Dietary Supplement and Nonprescription Drug Consumer Protection Act of 2006; and DSHEA itself. 
The latter requires that all dietary ingredients be legal and safe as demonstrated by being:
• Generally recognized as safe (GRAS); or
• A grandfathered ingredient marketed in the U.S. within a dietary supplement product prior to Oct. 15, 1994; or
• Submitted to FDA through a new dietary ingredient notification (NDIN) as dictated in 21 CFR 190, "New Dietary Ingredient Notifications." 
It is also vital that dietary supplements are formulated with appropriate overages to ensure all dietary ingredients meet at least 100% of product label claims upon release and throughout the product shelf life as required in 21 CFR 101. A stability program based on International Conference on Harmonization (ICH) guidance is necessary to determine this overage. 
Tara Lin Couch, Ph.D., owner of TLC Regulatory and Laboratory Consulting, is an analytical/organic chemist who also obtained a bachelor's degree in mathematics. She has more than 35 years of diverse laboratory and regulatory experience in academic, field, contract and manufacturing environments. Couch is a sought-after expert on issues pertaining to quality control in pharmaceutical, dietary supplement, tobacco manufacturing and the cannabis industries. As a consultant, she assists with the development, improvement and implementation of quality systems that are scientifically sound, efficient, practical and compliant with FDA regulations.
Subscribe and receive the latest insights on the health and nutrition industry.
Join 37,000+ members. Yes, it's completely free.
You May Also Like
---