Campbells Supports Mandatory GMO Labeling, Sunny Delight Sold & More
Campbells Supports Mandatory GMO Labeling, Sunny Delight Sold & More
Campbell Soup Co. made headlines this week announcing its support of mandatory GMO labeling, Brynwood Partners bolsters its juice portfolio with the acquisition of Sunny Delight, Sethness introduces a new Class I powdered caramel color, and other news rounded out the week in food and beverage.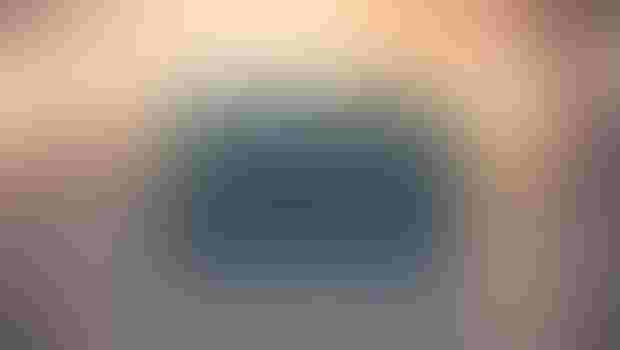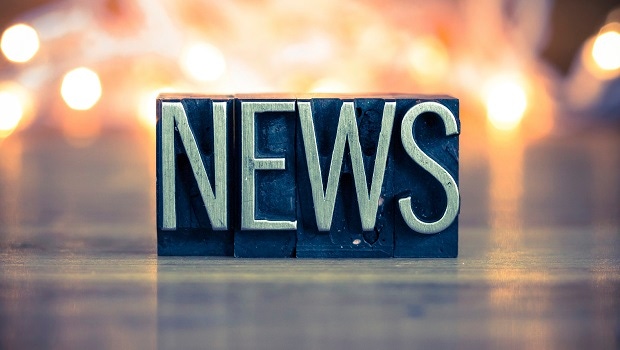 Campbell's Supports Mandatory GMO Labeling
Campbell Soup Co. announced its support for the enactment of federal legislation to establish a single mandatory labeling standard for foods derived from genetically modified organisms (GMOs). The company will advocate for federal legislation that would require all foods and beverages regulated by FDA and USDA to be clearly and simply labeled for GMOs. Campbell is also supportive of a national standard for non-GMO claims made on food packaging. As a result of its decision to support mandatory national GMO labeling, the company will withdraw from all efforts led by coalitions and groups opposing such measures. It continues to oppose a patchwork of state-by-state labeling laws, which it believes are incomplete, impractical and create unnecessary confusion for consumers.
If a federal solution cannot be established in a reasonable amount of time, Campbell is prepared to label all of its U.S. products for the presence of ingredients that were derived from GMOs, not just those required by pending legislation in Vermont. The company would seek guidance from the FDA and approval by USDA.
Brynwood Partners Acquires Sunny Delight
Brynwood Partners VII LP is buying the Sunny Delight Beverages Co. from private equity firm J.W. Child Associates for an undisclosed amount pending regulatory approval. Brynwood Partners also owns the Harvest Hill Beverage Company that markets Juicy Juice products, the Hug juice brand and Daily's Cocktails brand.
Sethness Introduces Class I Powdered Caramel Color
In response to the demand for cleaner labels and the growing popularity of minimally-processed colors, Sethness Products Co. introduced its darkest Class I powdered caramel color SB245.  Exclusive to Sethness, SB245 has a Tinctorial Power of 0.2350-0.265 and is significantly darker than traditional Class I powders.
Unlike the characteristic red tones of other Class I powdered caramel colors, SB245 offers an appealing brown hue, which allows food and beverage manufacturers to switch from brown-toned Class IV Caramel Colors to a more label-friendly Class I. Manufactured from non-genetically modified cane sucrose, SB245 is a non-GMO caramel color that is low in sulfite, kosher, gluten free, and no 4-MeI is created during its production. SB245 provides new clean-label opportunities for a variety of food and beverage applications:  bakery products, drink mixes, soups, sauces, gravies, spices, seasonings and rubs.
Corbion Purac Extends Natural Line
Corbion Purac is expanding its Verdad® Avanta™ line of clean-label ingredients with the launch of Verdad Avanta C100, an optimized powder formulation that provides 90-120 days of Listeria control and extends shelf life for natural uncured meats.
The Verdad Avanta line is based on a specially formulated blend of natural ingredients, backed by the Corbion Listeria Control Model. As a multifunctional solution, Verdad Avanta C100 provides meat and poultry processors with Listeria control, typical cured meat color, convenience, yield improvement and purge control while still delivering the great taste and cleaner labels consumers expect.
Bob's Red Mill Launches Nutritional Booster Protein Powders
Bob's Red Mill launched a new line of plant-based Nutritional Booster Protein Powders containing a blend of pea protein, chai seeds and chicory root fiber, 20 grams of protein per serving, and beneficial probiotics, prebiotic fibers and omega-3s. Each product is vegan, soy-free, gluten-free and is a good source of iron. Vanilla, Chocolate and Chai Nutritional Boosters are sweetened with monk fruit; unflavored, unsweetened Protein & Fiber Nutritional Booster has an additional does of fiber from psyllium powder.
Bell Flavors & Fragrances Obtains SQF 7.2, Level 3 Recertification
Bell Flavors & Fragrances recently obtained recertification of the Safe Quality Food (SQF) 7.2 Level 3 for its manufacturing facility and corporate headquarters in Northbrook, Illinois. Bell maintained an "Excellent" status for the fifth straight year continuing to meet industry standards and a more stringent scoring system, including an unannounced visit.
Renaissance BioScience Hires New as Chief BDO
Renaissance BioScience Corp., appointed Cormac O'Cleirigh, Ph.D., as its Chief Business Development Officer. O'Cleirigh has a doctorate in Bioprocess Engineering and has extensive experience and expertise at the senior executive level in the global yeast and bakery ingredient industry. Prior to joining Renaissance, O'Cleirigh was head of Business Development & Innovation for AB Mauri Global Bakery Ingredients, a division of FTSE 100 listed Associated British Foods plc.
Ardent Mills Hosts Grower Meeting Series
Ardent Mills is hosting a series of grower meetings for farmers to learn more about Ardent Mills' Organic Initiative 2019 that was announced in mid-December. The first meeting was Jan. 12 in Fargo, North Dakota; the next meetings will be held Jan. 22 in Fort Morgan, Colorado, and Jan. 27 in Pocatello, Idaho. Registration information can be found here.
"We've heard from farmers we work with, and we understand the barriers faced when shifting a portion or all of their crops to organic. Ardent Mills is addressing these challenges with our Organic Initiative 2019," said Mike Miller, VP of Risk Management. Due to a groundswell of interest, the company has asked Oregon Tilth to share additional information about organic wheat certification. As farmers join this effort, they will have direct support services, workshops and long-term contracts for transitional and organic wheat bushels, noted Shrene White, director of specialty grains with Risk Management, Ardent Mills.
Wixon Introduces New Seasonings for Sweet, Salty Snacks
Wixon introduced new on-trend topical seasonings and coatings for snacks. The new products include: Bulgogi, a savory blend of peppers, sugar, molasses, onion, garlic, soy sauce, and ginger; Maple Ale, a blend of maple and brown sugars,  and natural beer and maple flavors; Matcha Coconut, a lightly-sweet and tangy topping containing toasted coconut, sugar, lemon and matcha tea; and Spicy Thai Lemongrass, featuring pepper, garlic, onion, sugar, ginger and turmeric.
Edible Film Extends Shelf Life on Raw Proteins
Flo Chemical Corp. has expanded its product line to include edible coatings to protect raw proteins, including poultry, meat, fish and eggs. The company, which manufactures its proprietary Freeman Zein, will market the new product line "FloZein ProteinCoat™" to the global poultry, meat and seafood industries. The company's proprietary FloZein™ is an edible carrier material that controls moisture migration and serves as an antimicrobial on many food surfaces, especially raw proteins, nut meats, fruits and cereals. All of FloZein™ products are GRAS, non-GMO, all natural, vegan, OU kosher certified, halal compliant, tasteless and biodegradable.
Subscribe and receive the latest insights on the healthy food and beverage industry.
Join 47,000+ members. Yes, it's completely free.
You May Also Like
---