Vitamin K2 stability: The truth behind the label – article
Vitamin K2 stability: The truth behind the label – article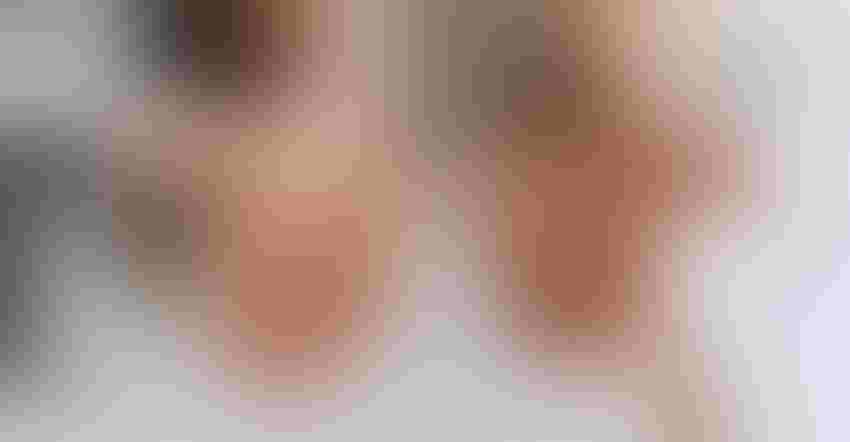 Sponsored by Kappa Bioscience AS
Navigating the vitamin K2 landscape
With mounting evidence demonstrating the important role of vitamin K2 MK-7 for human health,[i] it is not surprising that the demand for supplements including this ingredient is on the rise. In fact, the vitamin K2 market is set to skyrocket in growth by 14.6% every year from 2023 to 2030.[ii] Nonetheless, creating cutting-edge vitamin K2 solutions is not as easy as it seems. Why? When placed in certain environments or blended formulations, vitamin K2 is highly sensitive and easily degraded. As such, it can be challenging for formulators to develop new products that keep vitamin K2 intact for long enough to deliver the expected health benefits.
The state of the industry: stability issues uncovered
The severity of the vitamin K2 stability issue was first uncovered by Kappa Bioscience (now part of Balchem) back in 2016, when the company launched a market study investigating vitamin K2 quality in finished products - testing nearly 100 finished products for K2 label claims. Products were acquired from retailer shelves in Europe and elsewhere. The study answered two important questions: Is the K2-plus-minerals stability problem real? Does K2 stability affect brands or consumers?
The design of the study was based on previous long-term K2 stability studies, which showed that unprotected or fermented K2 was unstable in formulation with calcium carbonate at 25ºC and 40ºC. At those temperatures 60% and 29% of K2 remained after 12 months, respectively. The results for K2 combined with magnesium oxide were significantly worse. After 12 months only 1% of the unprotected K2 remained in formulations containing magnesium. In comparison, 96% of the protected, microencapsulated K2 with calcium carbonate was detected after 12 months at 25ºC, and 86% was detected after storage at 40ºC. The results when formulated with magnesium oxide were similar, at 92% and 80%, respectively.[1]
Since 2016, Kappa Bioscience has continued to monitor the market, testing products on a regular basis. In a recent study, the company ran analytical tests on over 267 consumer products of different formats and formulations. The result? A mere 16% of the examined products contained at least 90% of the vitamin K2 amount claimed on the label, and 40% contained no vitamin K2 at all.[2] These shocking findings underline the importance of achieving stability so that manufacturers can honor product label claims.
To tackle this industry-wide problem and ensure consumers can trust what they are promised on product labels, vitamin K2 ingredients need to be stable – from blending to processing and throughout the entire shelf life. So, what is the secret to creating consistent, quality K2 products that stand the test of time and deliver on their promises? And how can manufacturers offer consumers the transparency they seek?
Understanding the challenge: Decoding the vulnerable nature of vitamin K2
Vitamin K2 MK-7 is a fat-soluble vitamin. Like most vitamins, it can degrade if left unprotected under exposure to external factors such as light, highly-alkaline environments or divers ingredients in blended formulations.[iii] For example, evidence demonstrates that in combination with krill oil, alkaline compounds or certain minerals, such as calcium and magnesium – K2 will break down.
As you can imagine, this is not ideal for brands looking to innovate the K2 space with novel formats or blended supplements, like functional foods or K2 in combination with calcium or immune-boosting ingredients. This represents a significant challenge given that calcium is a central ingredient in bone health formulations, and magnesium is a frequent co-ingredient in heart health formulations. Without a solution to the unprotected K2-plus-minerals stability problem, the use of vitamin K2 MK-7 is restricted in these and other market categories that often use minerals, including the multivitamin, women's health and healthy aging categories. Recognizing the stability nuances within your formulation is therefore paramount for success.
Achieving stability through microencapsulation
To create a vitamin K2 MK-7 ingredient that can stand the test of time, manufacturers need a science-backed, patented solution for exceptional stability. Ingredient manufacturers have tried, and marketed, many different formats and solutions to boost the stability of vitamin K2 – with varying outcomes and tradeoffs.
With a robust microencapsulation technology, K2VITAL® DELTA offers exceptional stability in most formulations, and is the only patented vitamin K2 preparation for use in combination with minerals.[3] Thanks to this innovative solution, manufacturers can rest assured that their formulations will meet their label claims, all throughout the entire shelf life.
The K2VITAL® DELTA solution incorporates the vitamin K2 MK-7 in special double-coated beadlets. These are based on safe, food-grade ingredients that allow for readily digestion after ingestion. The real benefit of this technology lies in the double coating – an innovative feature that isolates and protects K2 MK-7 from harsh environments, as well as from direct contact with alkali salts, such as calcium and magnesium. This means formulating with K2VITAL® DELTA is a breeze, thanks to its superior handling properties and extra tolerance in manufacturing. In addition, it also has excellent powder flowability and displays outstanding organoleptic properties – with a neutral taste and smell.
Embracing innovation in the K2 market
Don't be afraid to step outside the box when it comes to vitamin K2 MK-7. K2VITAL® DELTA's microencapsulation technology has opened up a new world of formulation opportunities. Brands can now innovate the K2 space with a plethora of different formats – from solid and dry powder products, to water-based liquid formulations, including sachets, tablets and gummies, as well as novel formats such as plant-based milks, fortified dairy powders and cereal bars. Unlike many other K2 ingredients on the market, K2VITAL® DELTA disperses effectively in water and remains homogenous over time.
What's more, manufacturers can develop – for the first time – a patented and protected vitamin K2 MK-7 product in combination with calcium, magnesium or other dietary minerals, with no worries about stability. Kappa's market research demonstrated that K2VITAL® DELTA in combination with calcium, L-arginine and magnesium, displayed superior stability compared to unprotected vitamin K2 MK-7. After three months, only 8% of unprotected vitamin K2-plus-minerals products met or were close to label claim, compared to 100% of all K2VITAL® DELTA products.[4]
Driving transparency in the K2 market
Kappa Bioscience continues to invest in further research into vitamin K2 stability, working with third party laboratories, and collaborating with brand partners to test products and identify quality and purity misrepresentation within the industry. Later this year, the company will launch a campaign to increase awareness about vitamin K2 quality and the need for enhanced transparency in the dietary supplement market.
The future looks bright for vitamin K2 MK-7, and with K2VITAL® DELTA's microencapsulation technology ensuring unparalleled stability, it's time to embrace a new era of vitamin K2 innovation and honest label claims.
Learn more about Balchem's K2VITAL® - the reference standard of MK-7 offered by the United States Pharmacopeia.
For more information about Balchem's K2VITAL® portfolio, visit: K2VITAL DELTA our patented solution | Kappa Bioscience | Kappa
References:
[1] Kappa Bioscience unpublished study.
[2] Kappa Bioscience unpublished study.
[3] Patent owned by BASF. Kappa Bioscience has an exclusive license.
[4] Kappa Bioscience unpublished study.
[i] Jadhav N, Ajgaonkar S, Saha P, Gurav P, Pandey A, Basudkar V, Gada Y, Panda S, Jadhav S, Mehta D, Nair S. Molecular Pathways and Roles for Vitamin K2-7 as a Health-Beneficial Nutraceutical: Challenges and Opportunities. Front Pharmacol. 13:896920 (2022). 
[ii] Vitamin K2 Market Size, Share | Forecast Analysis By 2030 (consegicbusinessintelligence.com)
[iii] Orlando P, Silvestri S, Marcheggiani F, Cirilli I, Tiano L. Menaquinone 7 Stability of Formulations and Its Relationship with Purity Profile. Molecules. 26;24(5):829 (2019). 


Subscribe and receive the latest insights on the healthy food and beverage industry.
Join 47,000+ members. Yes, it's completely free.
You May Also Like
---