The immune modulatory approach
The immune modulatory approach
The body's immune system is always at work, fighting against foreign invaders to keep us strong and healthy. It is continually challenged in less than optimal conditions, therefore finding ways to stimulate our immune system can benefit our health in more ways than one.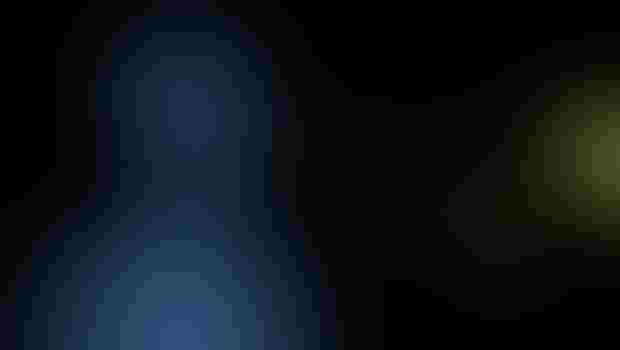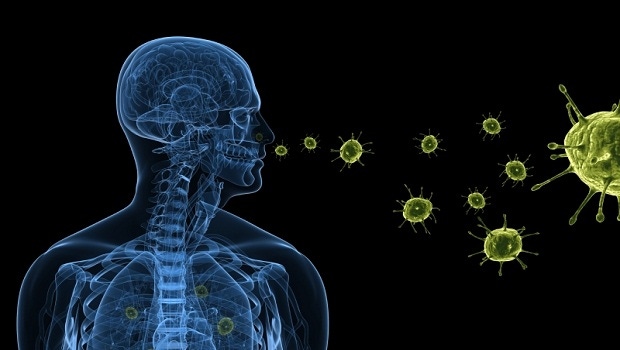 The immune system faces a seemingly never-ending barrage of stressors. From poor health, to sleep deprivation, to deficient nutrition, the immune system is continually challenged to keep us healthy in less than optimal conditions. We are always looking for ways to stimulate our potentially depleted immune system to prevent foreign antigens from entering the body, or to fight off any that are already present. However, proper balance is key, as too much of a good thing, or nonselective up-regulation of the entire immune system, can also overstress the system.
The immune system is made up of a highly complex, interrelated system of tissues, organs and cells that work together to defend against foreign substances. Comprised of two components, the immune system employs the innate and adaptive arms to address foreign substances. The innate arm, which is present at birth, is non-specific, and targets substances viewed as foreign to the body. Conversely, the adaptive arm is developed over time as its exposed to specific foreign substances. 
A consumer immune strategy
Consumers have begun to realize the immune system is often left to defend the body in a deficient state. To restore or enhance immune system function, they look for ways to quickly boost the function of their potentially depleted immune systems. The most basic approach to support normal immune system function is to make lifestyle changes that allow for increasing quality sleep, eating a healthy and balanced diet, and reducing stress. However, a year-round immune plan, which can be enhanced via immune supplementation, should be developed to complement these lifestyle changes.
The age-old immune approach, which consumers have utilized to help defend against immune challenges, is often referred to as the stimulatory approach." This method uses supplements to activate the immune system when needed, by simply forcing the entire system into action. However, constant stimulation may lead to reduced immune capability, as resources are continually called upon to react.  They, therefore, may be depleted, leaving the immune system at a level in which it cannot effectively respond to an invader. In addition, up-regulation of all immune system components regardless of invader is not a preferential, or specific, response.
On the other hand, an immune strategy steadily gaining consumer awareness is the maintenance, or modulatory, approach. A modulatory approach allows consumers to enable and keep their immune system in a state suited to defend against foreign invaders, year-round. Therefore, when the immune system is compromised due to lack of sleep, increased physical activity or stress, it will be in a ready response state to defend against antigens. The modulatory approach makes use of products, such as larch arabinogalactan (LAG); research has demonstrated LAGs ability to enhance the immune systems readiness for response, while augmenting the response to antigens in a proper specific or non-specific action. 1,2,3,4  This ability to modulate and enhance the appropriate reaction allows for the formulations of year-round immune supplements.
Continual research
As always, credible, peer-reviewed research is a primary driver for product manufacturing and speed-to-market. Recent research conducted using ResistAid larch arabinogalactan (from Lonza) demonstrated its ability to increase the antibody response in healthy adults after exposure to the Tetanus vaccine.5 Vaccines trigger in vivo immune responses, which are indicators of immune function. The vaccine model is widely used to evaluate the impact a nutrient has on normal immune function and provides high-quality information on the protective effect a nutrient has on in vivo immune responsiveness.
Conducted at a dosage of 1.5 g/day, the study found the efficacy of the ResistAid ingredient at a significantly lower dosage, as compared to the 4.5 g/d that was previously found to be effective.  This randomized, double-blind, placebo controlled trial demonstrated the ability of ResistAid LAG at a dose of 1.5 g/d to significantly increase the IgG antibody response to the Tetanus vaccine, as compared to a placebo.
Subjects included 75 healthy adults (18 to 61 years old) who were randomized to receive either 1.5 g/d or 4.5 g/d of ResistAid LAG or placebo for 60 days. At day 30, subjects were administered both Tetanus and Influenza vaccines. Serum antigenic response (Tetanus IgG, Influenza A and B IgG and IgM) were measured at days 45 (15 days after vaccination) and 60 (30 days after vaccination) of the study, and compared to baseline antibody levels. As expected, all three groups demonstrated a rise in Tetanus IgG levels 15 and 30 days following the vaccine. There was a significant difference in the rise in Tetanus IgG levels at day 60 in the 1.5 g/d group compared to placebo (P=0.008). Neither group demonstrated significant elevations in IgM or IgG antibodies compared to placebo following the Influenza vaccine. 
Immune management, much like the immune system itself, is comprised of numerous components. Managing the multiple factors in ones life, including poor health and nutrition, or lack of sleep can help maintain a well-running immune system. However, the immune supplement category can enhance and optimize the immune system, keeping it ready to respond to foreign antigens with an all-season approach.
Bryan Rodriguez is the global product manager for larch arabinogalactan within the human nutrition division of Lonza , which manufactures ResistAid . Follow ResistAid on Twitter at @ResistAid.
References
1. Boehme L., Larch arabinogalactan effects on reducing incidence of upper respiratory infections. Curr Med Res Opin 2013; 29:18.
2. Udani J., Proprietary arabinogalactan extract increases antibody response to the pneumonia vaccine: a randomized, double-blind, placebo-controlled, pilot study in healthy volunteers. Nutrition Journal 2010; 9:32.
3. Nantz M., Evaluation of arabinogalactans effect on human immunity.  FASEB 2001.
4. Hauer J., Mechanism of stimulation of human natural killer cytotoxicity by arabinogalactan from Larix occidentalis.  Cancer Immunol Immunother 1993; 36:237-244.
5. Udani et. al, Immunomodulatory Effects of ResistAid(Larch Arabinogalactan extract), Journal of the American College of Nutrition, October 2013
Subscribe and receive the latest insights on the healthy food and beverage industry.
Join 47,000+ members. Yes, it's completely free.
You May Also Like
---