The broadening mandate in multifunctional immune products
The broadening mandate in multifunctional immune products
Gone are the days of relying on single immunity ingredients, like vitamin C or zinc; today's consumers want formulations targeting whole-body health.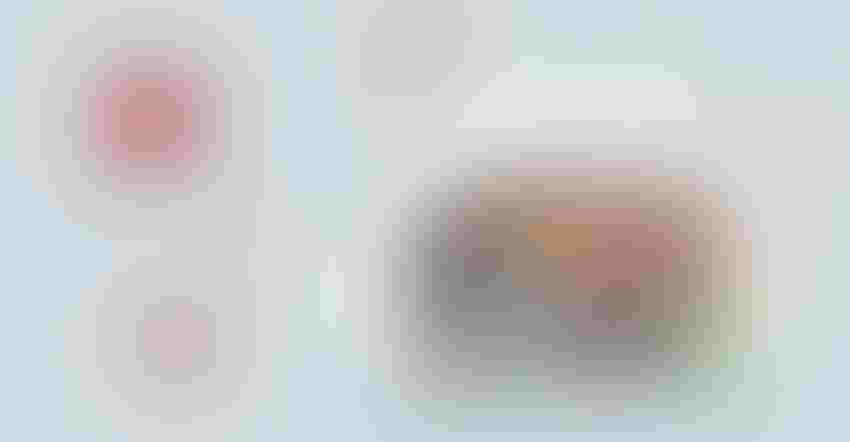 Although the COVID-19 pandemic brought many challenges, it also shined light on critical concerns ranging from supply chain issues to worker inequities. Another important bright spot from the pandemic is the growing concern about enhancing and maintaining a strong immune system.
But as consumers dig deeper into immune health, they are also becoming demanding about products they purchase. Not only do brands need to create immune products that reach new levels in benefits and efficacy, they also have to provide good bang for the buck and then get the message across to end users. It's a tall order.
Mike Weiser, Ph.D., senior director of R&D/innovation for PanTheryx, said consumers are now looking for immune products with a wide mandate. "They are looking for ingredients that are natural, taste good, convenient and, most importantly, have clinical science to back them up from an efficacy point of view," he stated. "Brands that have done well lean on functional ingredient combinations that check all these boxes." Gone, he added, are the days of relying on single immunity ingredients, like vitamin C or zinc.
Kevin Krall, business development manager for Marinova, noted consumers today not only want products that deliver on these claims, "They also want products that are kind to the environment," gravitating toward brands that uphold and maintain an authentic social conscience.
The emerging category may also initiate a new conversation about immune health. To help consumers move along on the immunity continuum, suppliers and manufacturers need to expand the dialogue, said Paul Schulick, master herbalist, industry veteran and founder of For The Biome. While the industry has a major contribution to make, it is just scratching the surface with product offerings, he said, noting a big opportunity for U.S. players to innovate and elevate the science, product quality and efficacy.
Plus, he added, the idea of what immunity means and how people should reinforce it is ridiculous. "Even the notion of an 'immune season' is absurd because our immune system is working 24/7, 12 months a year. It's always busy."
Undoubtedly, these products have broad appeal. Liki von Oppen-Bezalel, Ph.D., business development director for TriNutra Ltd., said, "Consumers are simplifying in all areas of their life, including wanting to have the same or more benefits with less supplements." She explained, "The focus has come to be on the effects that the immune system has on other health systems—the systemic benefits." Awareness of whole-body health, she pointed out, is also giving immune health supplements an added aura as value-added multitaskers.
Classic combinations
New understanding that immune health is not an isolated system is driving category growth—"it is linked to digestive health, stress, mood, anxiety, sleep and even heart health," said Sam Michini, VP of marketing and strategy for Deerland Probiotics & Enzymes. "At first blush, one would not connect gut bacteria with their heart. But more people are indeed learning about the effects of their gut health on all other aspects of their health."
Probiotics have paved the way in multifunctional immune products, with the heightened understanding of digestion and immune function. But other ingredients, from colostrum and fucoidans to mushrooms, PEA [palmitoylethanolamide] and botanicals, all with strong clinical support for immune health, are now appearing in products across virtually every structure/function area.
More doesn't mean easier
Even as immunity becomes a starting point for new product development and innovation, it also presents challenges. Adding multifunctional ingredients to a formula can create technical problems from stability to changes in taste and texture in non-supplements. Dosing is another potential issue, Weiser shared, "where you reach the limits of a particular format like a capsule with combination ingredients." This is where functional ingredients that have multiple benefits are helpful, he added.
As a rule, capsules are the most common format for multifunctional products, providing versatility for ingredients and dosing. Mariko Hill, global innovation manager for Gencor, explained, "Capsules offer the most efficient way to deliver such products, as manufacturers can combine all ingredients and offer multiple capsules per serving." Although other popular formats are available, such as effervescents and gummies, they often don't allow for high loading and thus are limited to product innovation, she maintained.
Unpacking immune health awareness
Differentiating immune-forward supplements is another critical element, especially for products offering closely related benefits like sleep and relaxation, Michini said. While this can be achieved at a formulation level, the communication and marketing need to be spot on, he added. "There's that fine line between providing conveniences (e.g., fewer supplements to take) and being perceived as an 'everything but the kitchen sink' product with no legitimate benefit, or 'too good to be true.'…. This is the challenge—steering consumer perception to the correct understanding of immune-plus-added health benefits."
Considering the complexities of the immune system itself, and the many ways in which immune-enhancing ingredients can affect its function, difficulties abound. "The immune response is a complex set of tissues, cells and cellular communications that is still being researched for an ever-expanding understanding," explained Jerry Angelini, head of science education at Host Defense Mushrooms. "Natural products can also be complex in the way they might support natural immunity. The more we understand about both the functioning of our immune responses and the potential supportive mechanisms of natural products, the more comfortable and confident we can feel when we use natural products to support immune functioning in healthy individuals."
Editor's note: This content was excerpted from a longer feature in Insider's immune health digital magazine. Click the link to read the full piece, along with other articles in the niche.
Karen Raterman is principal, New Leaf Communications, in Arvada, Colorado. She specializes in content marketing strategies and development, corporate communications, public relations and social media for natural brands, dietary supplements and botanical ingredients.
Subscribe and receive the latest insights on the health and nutrition industry.
Join 37,000+ members. Yes, it's completely free.
You May Also Like
---