Immune health: Supplement support driven by ingredient innovation – digital magazine
Immune health: Supplement support driven by ingredient innovation – digital magazine
Immune health pivoted from being a major concern during the pandemic to becoming an integrated focus of daily well-being. This market analysis explores the latest data, ingredients and formulation tips.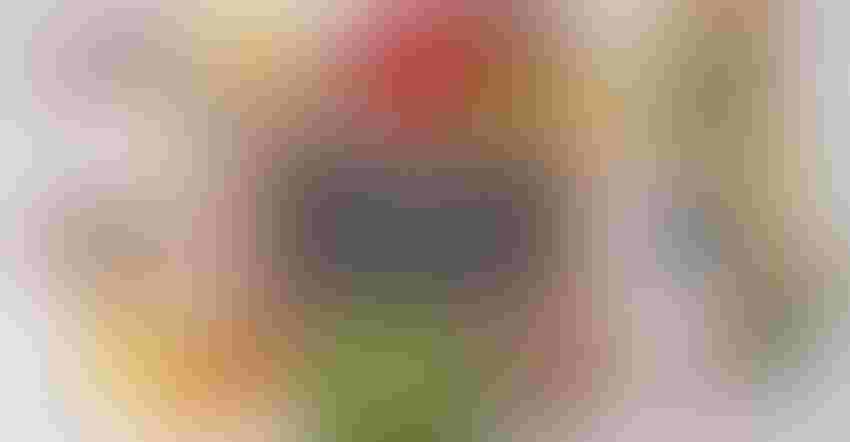 The immune health category skyrocketed during the pandemic, experiencing an unprecedented demand for products—as well as the ingredients and resources to make and market them. What's more, consumers continue looking for immune support across all demographics, particularly young to old.
Valued at $2.5 billion before Covid, the immune health market is now worth more than $5.5 billion, per Nutrition Business Journal. With an additional half a billion expected by 2025, that's a 2.6% compound annual growth rate (CAGR) for a category that otherwise had all but plateaued pre-2020.
This digital magazine takes a look at the immune health market in a life-after-Covid world, where efforts to maintain well-being are increasingly part of people's daily routines. The articles include:
The microbiome biodiversity hypothesis 
What can a group of kids digging in the dirt teach us about immune health? Quite a lot, actually, writes NPI Associate Editor Duffy Hayes, in this viewpoint. It turns out the assortment of beneficial bacteria that inhabits the gut may help stimulate immune response. As such, prebiotics, probiotics, postbiotics and other microbiome-boosting ingredients may increasingly find their place in immune support formulations.
2021 really did change everything for immune health
NBJ's Claire Morton shares the data behind the consumer trend of rolling immune health into its own category within supplements, now second in sales only behind general health—with cold, flu and immune support combined as the second-largest condition by market share. Children's health support especially saw a notable spike, largely from multivitamins, but specialty categories like probiotics, fish oil and melatonin (think sleep) also saw growth.
6 innovative immune ingredients that pack market potential 
Liposomal vitamin C from Akay, chelated zinc from Balchem and a heat-stable postbiotic from Cargill lead this list of pioneering branded ingredients targeting immune health, as collected by NPI Content Director Todd Runestad. Also worth mentioning are a prebiotic fiber from Clasado Biosciences that fortifies gut microbial groups, a probiotic blend from NVP Healthcare that's shown promise with allergies, and a synbiotic blend from Synbalance for immune health and beyond.
Structure/function claims and immunity messaging: What do science and the law tell us? 
The line between disease claims and structure/function claims isn't always easy to identify, explains Rend Al-Mondhiry from Amin Talati Wasserman. But regulatory guidance is available to provide insight into permissible, substantiated immune health claims. Otherwise, brands face risks like a class action lawsuit; FDA warning letter; FTC inquiry or investigation; or a competitor challenge, such as through the National Advertising Division (NAD).
Key consumer drivers accelerating immune function innovations 
Nearly 80% of consumers want to see multifunctional benefits when seeking out food, drink and supplement products targeting immune function. The same percentage said they would be more likely to buy immune function-supporting products if there were scientific claims to support effectiveness of ingredients. ADM's June Lin describes how brands can align flavors, colors and functional ingredients to provide cohesive and compelling products, helping consumers sustain their newfound steps toward long-term well-being.
Examples of immune health takeaways for your business include:
Elderberry has a 10.5% market share and a whopping 38.1% growth through 2021, but dropped off in 2022. And although vitamin C has experienced a 6.1% decline, it still has a nearly 18% market share.

Marketers are responsible for both express claims and all reasonably implied claims. This means implied claims—even those the marketer didn't intend to make—must be compliant and adequately substantiated.

Branded specialty versions of popular immune health ingredients like vitamin C and zinc often offer advantages such as clinical research supporting improved bioavailability.

Consumers can be skeptical of product claims, in some cases believing them to be an indicator of premium price more than efficacy.

Subscribe and receive the latest insights on the healthy food and beverage industry.
Join 47,000+ members. Yes, it's completely free.
You May Also Like
---