Immune Health: It Takes Guts
Immune Health: It Takes Guts
The immune system's intricate and intensive nature lends itself to a wide array of nutritional solutions that can step in to offer support, and science is expanding to back the effects of many natural ingredients in the area of immune function.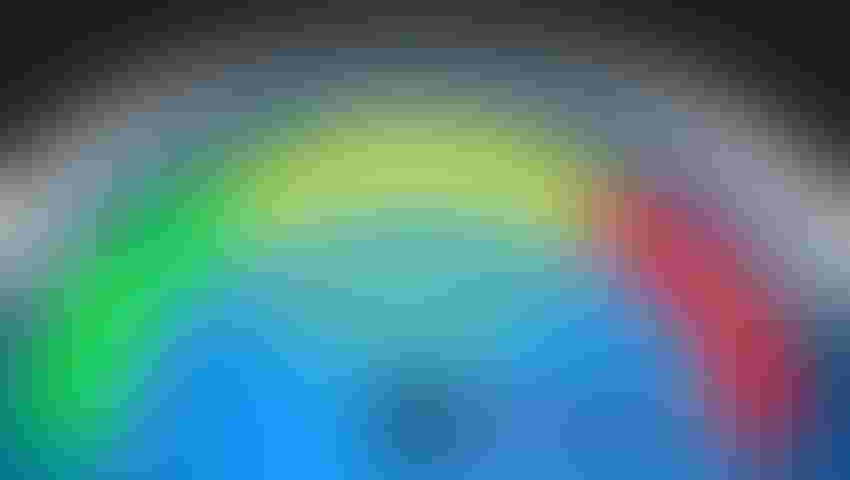 Immune health is a concern for all. Whether young or old, active or sedentary, student or professional, being healthy—and feeling healthy—is something everyone wants. However, keeping the immune system strong so it can work at full speed and max capacity is no easy feat; factors such as stress, sleep, nutrition, alcohol consumption, activity level and environment can impact immune health.
"Because 70 percent of the immune system is located in the digestive tract, digestive health has a large impact on overall immune health and function," said Donald Cox, Ph.D., research and development (R&D) director—Wellmune, Kerry. "The immune cells in our digestive tract share the space with hundreds of naturally occurring bacteria, and keeping a healthy balance of 'good' bacteria is crucial in maintaining both digestive and immune health."
Interest in the link between the gut and immunity is expanding and, as such, natural research is emerging to support the role of natural ingredients on gut health and the corresponding effects on immunity.
One such ingredient is a food fermentate of Saccharomyces cerevisiae (as EpiCor from Embria Health Sciences), which has been shown to boost beneficial bacteria levels in the gut.1
When evaluated for its impact on cold and flu symptoms, the Saccharomyces cerevisiae fermentate (EpiCor) led to fewer cold- and flu-like symptoms and a shorter duration of symptoms compared to placebo in a 12-week, randomized, placebo-controlled clinical trial of 116 patients recently vaccinated for seasonal influenza.2 In patients with no recent history of seasonal influenza vaccination, the fermentate significantly reduced the incidence of flu and cold, but did not significantly impact duration or severity of cold- and flu-like symptoms.3
Additional benefits of EpiCor include its ability to increase key secretory immunoglobulin A (IgA) antibodies found in saliva and mucosal membranes that trap and eliminate pathogens and other foreign objects,4 and increase activity of white blood cells along with antioxidant capacity to protect red blood cells from damage.5
Absorbed by specialized immune tissue in the gut, a proprietary baker's yeast beta 1,3/1,6 glucan (as Wellmune® from Kerry) binds to neutrophils, enabling them to move more quickly to recognize and kill foreign challenges, according to Cox. These effects are documented in several studies in a range of populations. In a clinical study of children in a daycare setting, Wellmune decreased episodes of common childhood illnesses and symptoms of illness, with 62 percent of children taking the ingredient reported as having "good" health versus 15 percent of children who did not consume Wellmune.6
A probiotic strain of Bacillus coagulans (Bacillus coagulans GBI-30, 6086, GanedenBC30®) offers immune-boosting properties. In a controlled study of 10 participants, 30 days of supplementation with the probiotic strain increased T lymphocyte cell production of tumor necrosis factor (TNF)-alpha in participants after exposure to adenovirus and influenza A.7 Building on these results, researchers sought to evaluate the effect of Ganeden BC30 on immunological marker levels following viral exposure, and found a statistically significant difference in IL-8 levels after influenza A exposure, along with interferon gamma (IFN-y) levels after adenovirus exposure.8
For a closer look at ingredients to support immune health, download INSIDER's Immune Health Digital Magazine.
References
Pinheiro I et al. "A yeast fermentate improves gastrointestinal discomfort and constipation by modulation of the gut microbiome: results from a randomized double-blind placebo-controlled pilot trial." BMC Complement Altern Med. 2017;17(1):441.

Moyad MA et al. "Effects of a modified yeast supplement on cold/flu symptoms." Urol Nurs. 2008;28(1):50-5.

Moyad MA et al. "Immunogenic yeast-based fermentate for cold/flu-like symptoms in nonvaccinated individuals." J Altern Complement Med. 2010;16(2):213-8.

Moyad MA et al. "Immunogenic yeast-based fermentation product reduces allergic rhinitis-induced nasal congestion: a randomized, double-blind, placebo-controlled trial." Adv Ther. 2009;26(8):795-804.

Jensen GS et al. "Antioxidant bioavailability and rapid immune-modulating effects after consumption of a single acute dose of a high-metabolite yeast immunogen: results of a placebo-controlled double-blinded crossover pilot study." J Med Food. 2011;14(9):1002-10.

Meng F. "Baker's Yeast Beta-Glucan Decreases Episodes of Common Childhood Illness in 1 to 4 Year Old Children during Cold Season in China." Journal of Nutrition & Food Sciences. 2016;6:518.

Baron M. "A patented strain of Bacillus coagulans increased immune response to viral challenge." Postgrad Med. 2009 Mar;121(2):114-8. DOI: 10.3810/pgm.2009.03.1971.

Kimmel M et al. "A controlled clinical trial to evaluate the effect of GanedenBC(30) on immunological markers." Methods Find Exp Clin Pharmacol. 2010 Mar;32(2):129-32. DOI: 10.1358/mf.2010.32.2.1423881.
Subscribe and receive the latest insights on the healthy food and beverage industry.
Join 47,000+ members. Yes, it's completely free.
You May Also Like
---