Immune Formulations: A Pharmacist's Viewpoint
Immune Formulations: A Pharmacist's Viewpoint
David Foreman, "The Herbal Pharmacist" himself, says there are two purposes in creating an immune formulation, but multiple ways to go about it.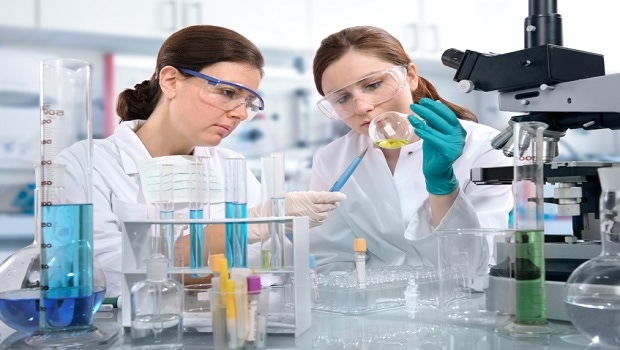 In this day of "superbugs," flu epidemic scares, high-stress lives, and allergies to everything, formulating supplements to address consumer immune concerns is a great area to focus on.  As a pharmacist and natural health expert, I am inundated with questions—immune health is a hot topic.
What weakens the immune system? Understanding the answer to this question is where you need to start when designing your immune health supplement. The answer may be one of these, but not limited to this list: Poor diet (too much processed foods, sugar, artificial ingredients, alcohol etc.), physical stress (too much activity, extreme cold/heat), mental stress, toxins, weak digestion, dehydration, and sedentary lifestyle.
Since there are often multiple underlying reasons why an illness can occur, you need to make sure to address the many possible "root" causes. This approach will assure you that your formula will work on more people.  
If I were creating a "general" immune formula designed for daily use, I would consider ingredients that address immune cell production and activation, stress, and even gut health. I would consider beta glucan, AHCC, reishi mushroom and probiotic(s). Beta glucan to activate the immune system; AHCC to do the same and support immune cell production; reishi for immune cell production and support for the stress component; and probiotics to support gut health.
Each by itself would perform just fine, but may not be the answer for everyone. So by combining them, you get synergy and address several of the possible root causes of what may weaken someone's immune system.
If you wanted to address acute needs, you may want to use ingredients that are prone to stimulate the immune system. An example would be combining ingredients such as vitamin C, echinacea, elderberry, and zinc. These all have impact on either increasing immune cell production or influencing immune system activity. As with all ingredients, dosing is important to achieve the desired effects. Vitamin C, for example, will exert little impact on acute immune needs if dosed in low milligram amounts (below 100 mg). Whereas dosing it in 1,000 mg will have a more profound impact on immune cell production.
At the bare minimum I believe there should be two immune formulations, one for daily use and another for acute needs. In my perfect world though, I would create other, more targeted formulas to address those who have a strong link to one of the root causes or weaknesses such as: mental stress, digestive weakness, physical stress (think workout warriors), urinary tract weakness, allergies, sinusitis, etc.
In creating these more targeted formulations for immune weaknesses, look for either science-based or supportive ingredients to help provide added relief. You could add Cran-Max and probiotics to a UTI immune product; put in an herb such as slippery elm to a sinus immune formula to help loosen up mucous secretions; or include butterbur to an allergy-immune support formula because of the science comparing it to antihistamines. 
The list is endless in the areas we can address. The key, though, is to start with two general formulas and work from there.
Subscribe and receive the latest insights on the healthy food and beverage industry.
Join 47,000+ members. Yes, it's completely free.
You May Also Like
---