Functional immune health: Multiple approaches for year-round wellness – SupplySide intensive webinar
Functional immune health: Multiple approaches for year-round wellness – SupplySide intensive webinar
Tap into the latest science related to understanding various approaches to supporting immune heath and explore market opportunities for new product concepts.Join us April 12th @ 11:30am ET!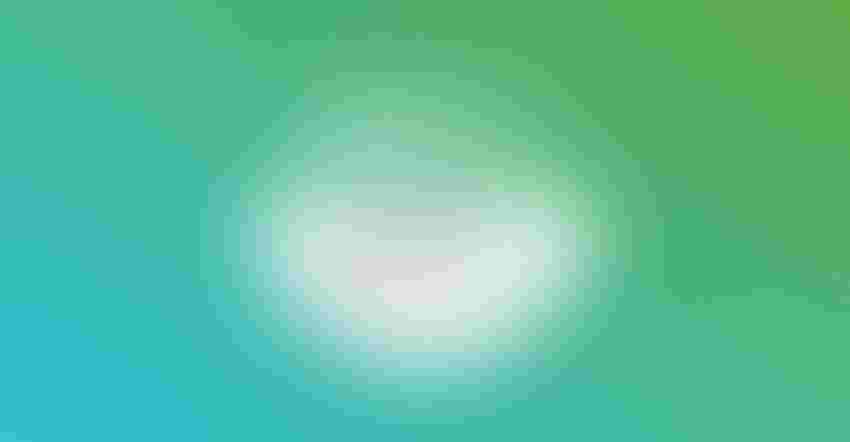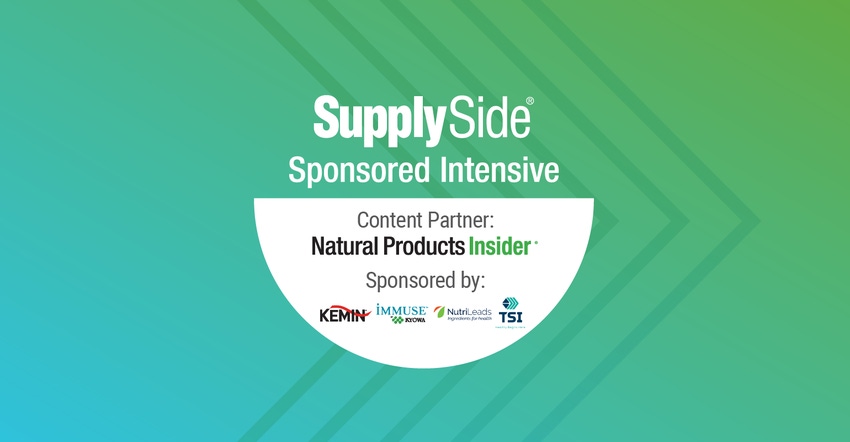 In addition to normal seasonal concerns, Covid-19 has driven a sharpened demand for strategies that support immune health. While hyper-concerns about immunity may be waining, consumers are continue to focused on staying well. and manufacturers need to meet the demand with science-backed diverse strategies. Probiotics, vitamins, minerals, antioxidants, other specialty nutrients, and natural botanical and herbal ingredients are helping to meet continued demand. 

Tune into this SupplySide intensive to discover several of the the latest research and development strategies targeting product innovation opportunities for optimized immune function.
Host:



Fran Schoenwetter
Content Marketing Director, SupplySide
Speakers: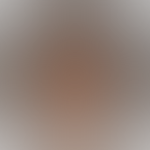 Danielle Citrolo
Vice President, Scientific and Regulatory Affairs, Kyowa Hakko USA
Dr. Citrolo is a registered pharmacist, and she provides scientific and regulatory support to Kyowa's customers in the U.S., Canada, and Latin America. She holds degrees in biochemistry and chemistry from North Carolina State University and a Doctor of Pharmacy from Albany College of Pharmacy, New York.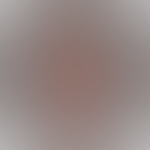 Shawn Baier
Vice President, Business Development, Innovative Products Division, TSI Group
Mr. Baier holds a Masters of Science degree from Iowa State University and a Masters of Business Administration from the University of Iowa.  In 1997, he was hired by MTI Biotech as a Research Scientist with specific responsibilities related to overseeing outside research projects related to HMB and muscle performance and health as well as work on marketing and sales of HMB to the sports nutrition and adult nutrition markets.
In 2003, Mr. Baier accepted a position at Iowa State University Center for Designing Foods as an Assistant to the Director responsible for managing all research projects at the Center. One project in particular, Mr. Baier was responsible for the administration of a year-long, NIH/NIA funded research study investigating the benefits of a HMB containing nutritional supplement on muscle mass and function in older adults. In 2007, Mr. Baier returned to MTI Biotech with the role of Director of Sales and Marketing, and in 2008, he was promoted to Chief Operating Officer.
In 2019, as part of a change in ownership interests at MTI Biotech with TSI Group LTD, Mr. Baier became VP of Business Development for their Innovative Products Division. His responsibilities include new business development, research and development management, as well as identifying and acquiring new technologies for commercialization.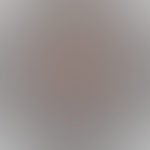 Chris Sadewasser
Global Product Manager, Kemin Human Nutrition and Health
Chris Sadewasser is a Global Product Manager for Kemin Human Nutrition and Health. Chris is responsible for product lines that serve multiple health and nutrition categories including sleep, cognition, oral care, weight management, gut health and immunity. Prior to his role as product manager, Chris worked in technical services as well as research and development. In these roles, he worked directly with customers and research teams to provide technical insight and key research findings, as well as develop new ingredients for food and supplement applications. He earned a Master of Business Administration and Bachelor's degrees in Biochemistry, Cell and Molecular Biology, and Education from Drake University.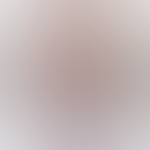 Ruud Albers
Chief Scientific Officer, NutriLeads
Dr. Albers founded NutriLeads BV in 2012 to develop and commercialize innovative, plant-derived functional ingredients with clinically proven health benefits.
The company's award-winning BeniCaros® is clinically proven to train the immune system to be smarter, faster, stronger. BeniCaros is a patented, upcycled soluble carrot fiber known as RG-I. Its dual mechanism of action prepares innate immune cells for faster responses and increases beneficial gut microorganisms that support immunity.
Earlier in his career, Dr. Albers held several leadership positions during 14 years at Unilever, where he built and led the global expertise group on nutrition, immunity and gut health. Dr. Albers received a doctorate in immunomodulation from Utrecht University and studied intestinal metabolism at Rockefeller University in New York.



Sponsored by:


Subscribe and receive the latest insights on the healthy food and beverage industry.
Join 47,000+ members. Yes, it's completely free.
You May Also Like
---