Evolution not revolution: Why the immune health 'surge' is built on solid foundations
Evolution not revolution: Why the immune health 'surge' is built on solid foundations
As brands (and consumers) clamor to the immune health space, those that focus on trust, transparency and scientific substantiation will excel.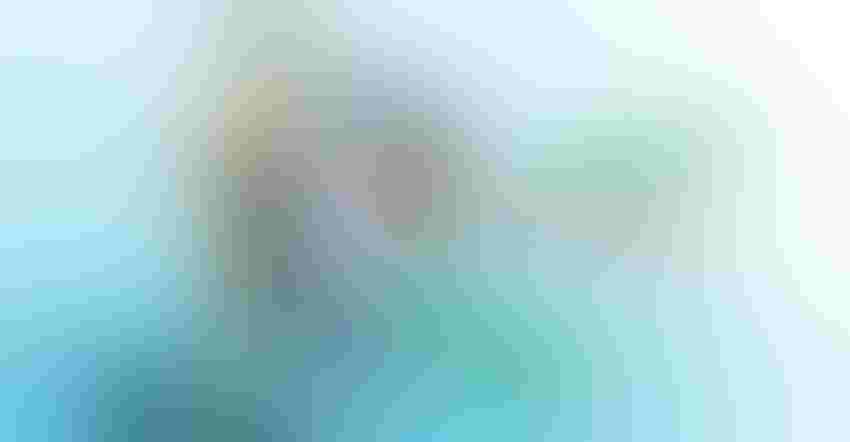 COVID-19 has shaken the world, affecting people, countries and industries in often devastating ways. In the nutrition industry, considerable focus has been placed on the resulting spike in interest in products offering benefits for immune health. Sometimes this is presented as a sudden transformation—even the U.K.'s Royal Society of Chemistry talked about an "immunity revolution trend." However, demand for immune health solutions isn't a new phenomenon. Consumers' attitudes haven't changed overnight; they still have the same fundamental concerns, needs and preferences—and increasing demand is rooted in foundations that long precede the current crisis. Understanding these considerations is key to success in the increasingly crowded immune health space.
There's been a "surge"…
Unsurprisingly, 2020 has seen a major acceleration of consumer interest in the role of nutrition in immunity, with a 670% increase in Google searches for "food" and "immune system" between February and March. FMCG Gurus data indicated 50% of consumers worldwide have begun eating foods that boost their immune health more frequently since the pandemic. Nearly a quarter (23%) surveyed for Globaldata stated they are buying more vitamins and supplements or stockpiling them. Reflecting that, the immune vitamin dietary supplement market has seen substantial growth, with U.S. sales increasing by 25% in 2020, according to Nutrition Business Journal (NBJ). 
The spike in immune health interest is one element of a more proactive approach to protection against illness generally. The FMCG Gurus survey found that 84% of consumers now plan to make greater attempts to stay healthier in the future.
…but the foundations have long been in place
However, interest in immune health was very high, and continuing to rise, before the current pandemic. According to Kerry's global consumer survey—conducted in 2019—immune system support was the most common reason for consumers to buy healthy lifestyle products. Mintel data showed that between 2015 and 2020, global food and drink launches with immune health claims increased by a compound annual growth rate (CAGR) of 8.2%, and for vitamins and dietary supplements with immune health claims, the figure was 13.6%.
This market growth has been supported by a mainstreaming process, with products for immunity increasingly promoted by retailers. Channels such as Walmart and Amazon, for example, have been giving them more visibility by flashing separate immunity sections on their web pages.
Transparency – Not optional
The ubiquity of smartphones means consumers now have a near-instant ability to learn everything about what a brand is selling and where it comes from, along with accessing online reviews that can make or break a product. All this means brands have nowhere to hide and transparency is not optional.
Meanwhile, consumers are more knowledgeable, more skeptical and more likely to ask questions about the claims made for immune health products. FMCG Gurus research showed that over half (57%) of global consumers want more information about the nutritional benefits of products.
Our own research revealed the importance of transparency in healthy lifestyle products. Half (48%) of consumers in China, and 50% of those in Mexico, for example, said they would be encouraged to buy a product after seeing the benefits explained and supported on packaging.
Research brings reassurance
FMCG Gurus also reported that almost half (47%) of consumers said they regularly research ingredients to help make their choices. Again, this hunger for scientific substantiation is part of a trend that precedes the COVID-19 crisis. Two in five (39%) of the consumers we surveyed in 2019 said seeing research or scientific data claims would make them more likely to buy a healthy lifestyle product. Indeed, research was the top driver for choosing healthy lifestyle products worldwide.
In this climate, clinically supported ingredients offer a significant competitive advantage, as do branded ingredients, which can help companies tell a benefit-driven story that consumers can understand and trust.
Yeast beta-glucans: Supported by science
Consumer demand for safe, natural and clinically proven immune health products is fueling growing interest in the benefits of yeast beta-glucans. Many beta-glucan varieties are available; naturally found in foods such as baker's yeast, shiitake mushrooms and cereal grains, each has a different structure and potential health effects. Oat beta-glucans, for example, are commonly associated with heart health and helping to manage low-density lipoprotein (LDL) cholesterol.
A growing body of research shows certain yeast beta-glucan strains can play an important role in supporting immune health. A recent review of multiple clinically supported studies indicated that immunomodulators present in some yeast beta-glucans may "train" the body's immune cells to react more quickly when a pathogen is detected.1
Growing evidence suggests yeast beta-glucans may be uniquely positioned to support immune health—but not all baker's yeasts provide the same advantages. The strain, as well as the method of beta-glucan extraction, can affect the benefits for the immune system.
Wellmune is a proprietary baker's yeast beta 1,3/1,6 glucan backed by a long history of research. Its ability to enhance immune cell response was first discovered in 2002, and a study two years later revealed its mechanism of action.2 Its structure and strain-specific efficacy have now been studied extensively, with more than a dozen published, peer-reviewed studies supporting its ability to help improve immune health. For example:
• In a Chinese study published in Molecular Nutrition & Food Research, researchers reported that children supplementing with Wellmune were significantly healthier during the cold and flu season.3
• Researchers observed in a Pediatrics study that children consuming follow-up formula fortified with Wellmune experienced a significant decrease in the incidence and duration of acute respiratory infection compared with those who were given an unfortified milk beverage.4
• A clinical study published in the British Journal of Nutrition found that Wellmune significantly reduced the drop in T cells and monocytes commonly seen after an intense exercise session.5
• A randomized trial published in the Journal of Dietary Supplements observed a significant decrease in post-marathon upper respiratory tract infection (URTI) symptomatic days among runners who supplemented with Wellmune.6
• A study published in Food Science & Nutrition found that supplementation with Wellmune can reduce— and alleviate the severity of—ragweed allergy symptoms.7
Built on solid foundations
What's happening in immune health markets right now is better understood as a process of evolution than revolution—acceleration rather than disruption. While the current pandemic makes it more important than ever that companies act responsibly and demonstrate a commitment to safety, efficacy and scientific research, consumers' fundamental requirements have not changed. They want trust, transparency and scientific substantiation.
John Quilter has over 20 years' international experience spanning the agribusiness, food, beverage, nutrition and education sectors. A native of Ireland, he is currently based in Cleveland, Ohio. Quilter manages the Kerry Proactive Health business unit which encompasses the company's science-backed branded nutritional ingredients portfolio, including Wellmune.
References
1 De Marco E, Calder PC, Roche HM. "β‐1,3/1,6‐Glucans and Immunity: State of the Art and Future Directions." Mol Nutr Food Res. 2020;e1901071.
2 Hong F et al. "Mechanism by Which Orally Administered beta-1,3-glucans Enhance the Tumoricidal Activity of Antitumor Monoclonal Antibodies in Murine Tumor Models." J Immunol. 2004;173(2):797-806.
3 Meng F. "Baker's Yeast Beta-Glucan Decreases Episodes of Common Childhood Illness In 1 to 4 Year Old Children during Cold Season in China." J Nutr Food Sci. 2016;6(4):518.
4 Li F et al. "Follow-up formula consumption in 3- to 4-year-olds and respiratory infections: an RCT." Pediatrics. 2014;133(6):e1533-e1540.
5 Carpenter KC et al. "Baker's yeast β-glucan supplementation increases monocytes and cytokines post-exercise: implications for infection risk?" Br J Nutr. 2013;109(3):478-486.
6 McFarlin BK et al. "Baker's yeast beta glucan supplementation increases salivary IgA and decreases cold/flu symptomatic days after intense exercise." J Diet Suppl. 2013;10(3):171-183.
7 Talbott SM et al. "β-Glucan supplementation, allergy symptoms, and quality of life in self-described ragweed allergy sufferers." Food Sci Nutr. 2013;1(1):90-101.
Subscribe and receive the latest insights on the healthy food and beverage industry.
Join 47,000+ members. Yes, it's completely free.
You May Also Like
---