Botanical immune boosters with a side of zinc
Botanical immune boosters with a side of zinc
A broader acceptance of a lifestyle promoting immune health has botanicals like guava, holy basil and amla on the rise alongside minerals like zinc.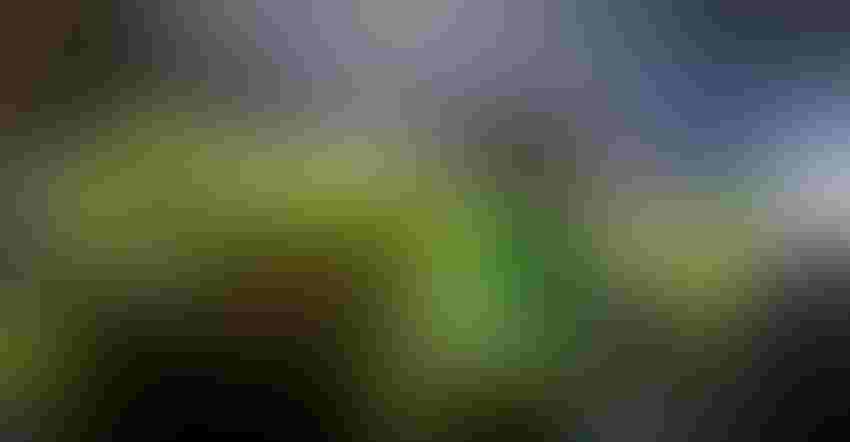 For years, the average consumer had a vague, abstract understanding of the immune system. But 2020 served as a global Immune Health 101 class, creating consumers that recognized the importance of a lifestyle comprised of proper nutrition, exercise and stress management.
What's more, broader acceptance of a lifestyle promoting immune health helped consumers develop habits lasting longer than just "flu season" as they now aim to bolster their health through the entire year.
"Immune Health: Special Report 2020" from Nutrition Business Journal (NBJ) indicated that although vitamins and minerals continue to lead in sales, herb and botanical blends are picking up speed. In fact, NBJ data on consumer knowledge and practices showed nearly 30% of consumers deliberately choose supplements including those ingredients. This suggests that while people continue to trust what they know and recognize, desire also exists for new and efficacious ingredient blends.
Supplement manufacturers can maximize the opportunity by introducing consumers to clinically validated ingredients that get the job done. Three herbs and botanicals that may deliver potent benefits for immune health are guava (Psidium guajava) leaves, amla gooseberry (Phyllanthus emblica) and holy basil (Ocimum tenuiflorum).
As interest continues to shift toward plants and their bioactive compounds, research has discovered myriad applications for human health. Many of these plants are able to serve as functional foods and nutraceuticals, further expanding the opportunities for formulators and brand owners.
Guava
The guava fruit, found in many tropical and subtropical regions, is widely consumed and rich in a variety of nutrients that could easily earn it a spot on a list of superfoods. Just like the fruit, the guava leaves themselves are a nutritional powerhouse, packed with many beneficial compounds such as vitamin C, carotenoids and polyphenols—such as flavonoids and phenolic acid.1 The combination of nutrients contained within guava leaves help to positively influence immunomodulatory processes, in large part because of its high polyphenol content.2 Furthermore, these compounds help to modulate the lymphocyte proliferation response, an essential process to help improve the immune system's attack cells for a better defense against external aggressors.3 Add in its ability to support increased antioxidant capacity against oxidative stress, and this botanical provides all-around support to the immune system.1
Holy basil
Revered as an "elixir of life," holy basil has traditionally been known as the "queen of herbs," with a long history of medicinal and spiritual use. Stress can negatively affect the immune system, as the stress hormone cortisol—when overproduced—lowers lymphocyte production, potentially causing excessive inflammation.4 Fortunately, holy basil is a potent adaptogen, helping the body adapt to both physical and psychological stress and maintain homeostasis.5
In addition to the beneficial role that reduced stress has on the immune system, holy basil also impacts immunomodulation.6 Studies have shown that supplementing with holy basil increased production of natural killer (NK) and T-helper cells for a better immune defense, and helped to balance inflammatory cytokine levels for an improved inflammatory response.
Amla
Amla, or Indian gooseberry, is commonly used in ayurveda because it is a rich source of a diverse range of nutrients. With high amounts of tannin, the berry has a very high ORAC (oxygen radical absorbance capacity) value. As such, amla helps support the body's antioxidant defense against free radicals and delivers further immune system benefits as a source of various polyphenols, including gallic acid and flavonoids.7,8
Amla also has an indirect but important influence on immune support because of its ability to help manage blood sugar levels.9 As blood sugar levels rise to an unhealthy range, immune cell function is debilitated. Research has shown the berry is able to significantly reduce fasting blood glucose levels, as well as cholesterol and triglyceride levels, which can worsen insulin resistance. By doing so, immune cell function can better restore itself so the immune system can function as designed.
Zinc
Zinc—an essential mineral found in nature—is commonly associated with supporting a healthy immune system. However, many people don't know that guava leaves, holy basil and Indian gooseberry are natural botanical sources of the popular mineral.10 Maintaining a balanced zinc homeostasis is crucial to a functioning immune system because zinc ions help to regulate intracellular signaling among innate and adaptive immune cells.11 These processes are vital to ensuring monocytes and lymphocytes are able to quickly and efficaciously defend the body, boosting immunity.
Demand is on the rise for botanicals that deliver immune support—and any ties to familiar compounds like zinc are even better. Supplement manufacturers should look for plant ingredients like guava leaves, holy basil and amla that also deliver a natural source of zinc. In this way, consumers can rely on what they know, while also branching into diverse options that provide optimal support.
Sevanti Mehta, president of Unibar Corp., was raised to value good health through diet and ayurvedic tradition. He made it his life goal to help mankind improve health through science-based solutions and now brings 20 years of experience to the natural products industry. Sevanti provides active support for eye health and education in poor communities in India.
References
1 Barbalho SM. "Psidium Guajava (GUAVA): A Plant of Multipurpose Medicinal Applications." Med Aromat Plants. 2012;1:4.
2 Ding S, Jiang H, Fang J. "Regulation of Immune Function by Polyphenols." J Immunol Res. 2018;1264074.
3 Díaz-de-Cerio E et al. "Health Effects of Psidium Guajava L. Leaves: An Overview of the Last Decade." Int J Mol Sci. 2017;18(4):897.
4 Segerstrom SC, Miller GE. "Psychological stress and the human immune system: A meta-analytic study of 30 years of inquiry." Psychol Bull. 2004;130(4):601-630.
5 Cohen M. "Tulsi – ocimum sanctum: A herb for all reasons." J Ayurveda Integr Med. 2014;5(4):251.
6 Jamshidi N, Cohen MM. "The clinical efficacy and safety of Tulsi in humans: A systematic review of the literature." Evid Based Complement Alternat Med. 2017;2017:9217567.
7 Goraya RK, Bajwa U. "Enhancing the functional properties and nutritional quality of ice cream with processed Amla (indian gooseberry)." J Food Sci Technol. 2015;52(12):7861-7871.
8 Singh E et al. "Phytochemistry, traditional uses and cancer chemopreventive activity of Amla (Phyllanthus emblica): The Sustainer." J Appl Pharm Sci. 2012;2(1):176-183.
9 Akhtar MS et al. "Effect of Amla fruit (Emblica officinalis Gaertn.) on blood glucose and lipid profile of normal subjects and type 2 diabetic patients." Int J Food Sci Nutr. 2011;62(6):609-616.
10 Pattanayak P et al. "Ocimum sanctum Linn. A reservoir plant for therapeutic applications: An overview." Pharmacogn Rev. 2010;4(7):95-105.
11 Wessels I, Maywald M, Rink L. "Zinc as a Gatekeeper of Immune Function." Nutrients. 2017;9(12):1286.
Subscribe and receive the latest insights on the healthy food and beverage industry.
Join 47,000+ members. Yes, it's completely free.
You May Also Like
---