Best allergen-free product finalists for 2019 NEXTY Awards at SupplySide West
Best allergen-free product finalists for 2019 NEXTY Awards at SupplySide West
A wheat- and gluten-free coating mix and allergen-free baked breakfast bars are among the finalists vying for the 2019 NEXTY Awards at SupplySide West in Best Allergen-Free Product.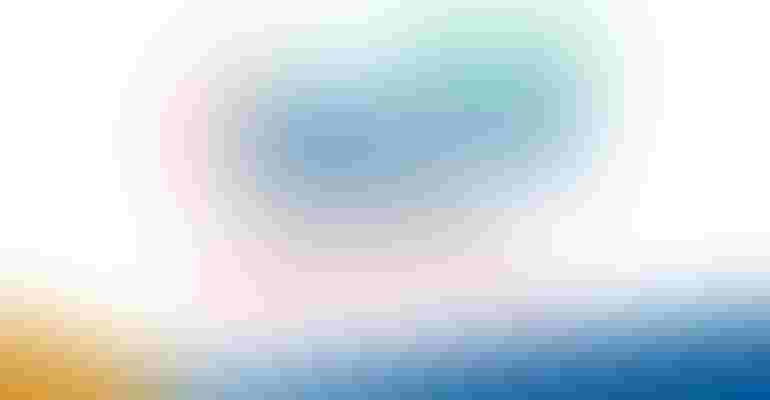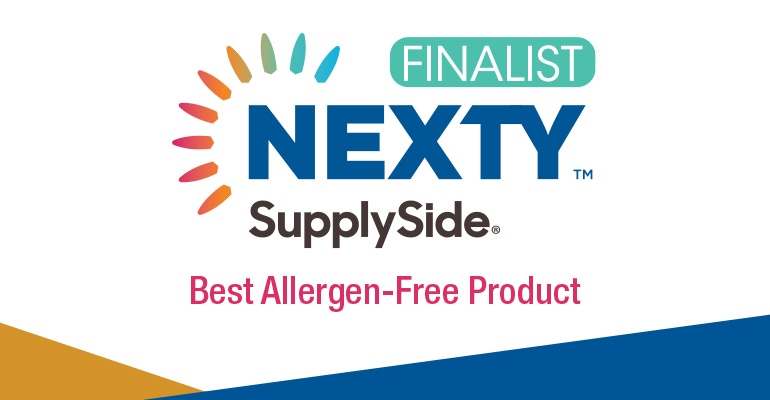 The NEXTY Awards at SupplySide West recognize innovation, inspiration and integrity across a range of finished product categories—from condition-specific supplements and nutrient delivery innovation to functional food/beverage and brand storytelling. Eligible products must have been launched to the U.S. consumer market between summer 2018 and July 31, 2019.
Known for the last seven years as the SupplySide West Editor's Choice Awards, in 2019 the ECAs have been rebranded as the NEXTY Awards at SupplySide West. This evolution embraces the industry recognition of the NEXTY brand as a symbol of excellence and further aligns the SupplySide and Natural Products Expo events.
Surveys from the Centers for Disease Control and Prevention (CDC), FDA and others indicate roughly 10 percent of Americans suffer from some form of food allergy (JAMA Netw Open. 2019;2(1):e185630). That puts estimates of food allergy sufferers in the U.S. at around 32 million. On top of that, researchers note that nearly twice that percentage (19%) of U.S. respondents self-reported having some kind of food allergy, meaning that nearly 60 million Americans are eating (and purchasing) as though they suffer from some form of food allergy.
It should come as little surprise, then, that allergen-free positioning in the natural health and wellness space is transitioning from niche to mainstream.
"You're starting to see the world accommodate for people with food allergies," noted Blake Sorensen, founder, Blake's Seed Based.
With that in mind, these five products stood out in the allergen-free category of our NEXTY award judging, earning spots as finalists:
Enjoy Life Foods Breakfast Fruit & Oat Ovals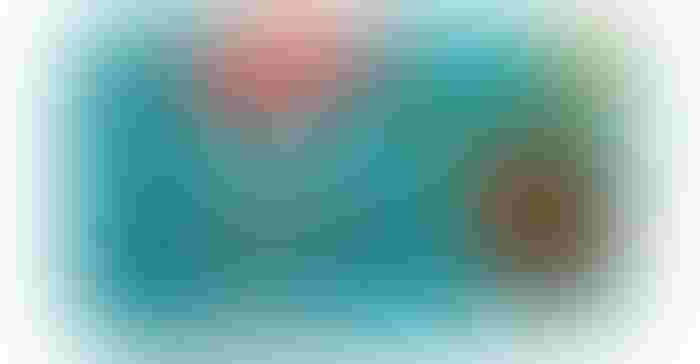 Perhaps the "trendiest" food allergen/sensitivity right now is gluten. Nearly 3 million Americans suffer from celiac disease, forcing them to avoid gluten in their diet. Additionally, wheat allergies—different than celiac disease or gluten sensitivity—have been diagnosed in roughly 0.4% of the U.S. population, or roughly 12 million individuals.
Enjoy Life Foods Breakfast Fruit and Oval bars, available in flavors such as apple cinnamon and chocolate chip banana, offer a breakfast bar option for those sensitive not only to wheat and/or gluten, but other common allergens as well. All Enjoy Life products are free from gluten and 14 common allergens, including wheat, peanuts, tree nuts, dairy, soy, egg, sesame and others. All of their products are all Non-GMO Project verified.
The bars themselves are tasty and filling, and provide good texture and mouthfeel often absent from other gluten-free baked goods. The flavor options are enticing for an on-the-go morning snack and will leave consumers satisfied and satiated.
Genial Day Inc. Unscented Bamboo Wet Wipes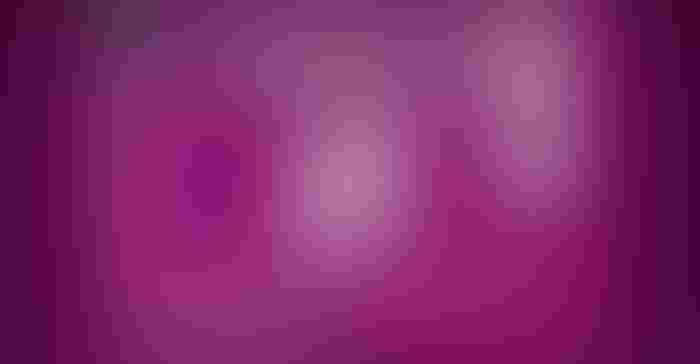 Genial Day Inc. came to be when founder Vilmante Markeviciene sought to create a menstrual pad "which would not only be healthy [and] toxin-free but also have a great absorbency." She did so, and took the same approach to her brand's line of portable wet wipes.
Made from eco-friendly 100% biodegradable bamboo cloth and aloe vera, these wipes are perfect for a quick, on-the-go clean of the face, hands or intimate areas. Unlike many portable wet wipes, these left the skin feeling soft and refreshed, but not overly wet or oily. The wipes also lived up to their "unscented" claim, eliminating bad odors without producing the sterile, doctor's office-like scent of some competitors.
These wipes  will leave you feeling good not just physically, but mentally, knowing they are allergen- and toxin-free, and environmentally conscious.
Musclegen Research Inc. GENEPRO Protein Powder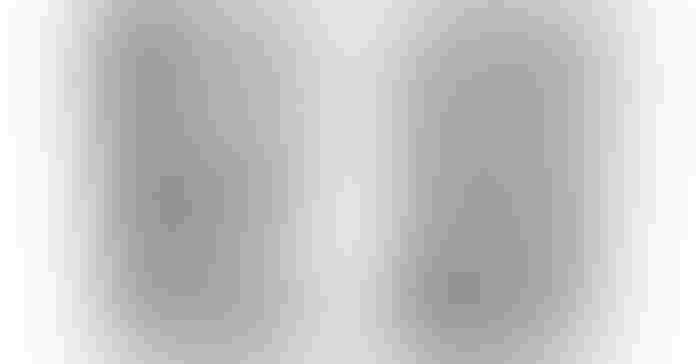 Non-GMO and certified USDA Organic, this protein powder does and is everything one could want in a product.
GENEPRO is ideal for individuals with gluten sensitivity, lactose intolerance, diabetes and bariatric patients, according to the product's website, and convenient for consumers. The powder itself is tasteless and odorless, not only in advertising but in practice as well, allowing for easy mixing with water, milk, coffee, yogurt and more.
GENEPRO's combination of proteins and the way it is processed along with the addition of protease enzymes allows for smaller serving sizes, allowing for the equivalent effect of 30 g of regular whey protein in a 7.2 g scoop, helping keep your base food or drink tasting great while offering the benefits consumers seek. All of this, by the way, comes with under 60 calories per serving, less than half of some competitors.
Paleo Powder Seasonings Paleo Powder Coating Mix – AIP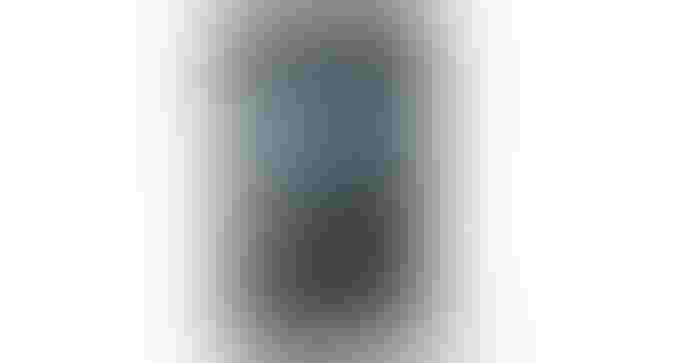 Paleo Powder Seasonings coating mix, like Enjoy Life's breakfast bars, are great for individuals who suffer from wheat or gluten allergy/sensitivity.
The coating mix, which works like traditional breadcrumbs, is loaded with flavor and perfectly mimics traditional offerings in terms of mouthfeel, taste, color and texture. Made from cassava pulp and a seasoning blend (this particular variety included Himalayan pink salt, garlic and onion powders and Italian seasonings), the mix is grain- and gluten-free and certified Paleo and non-GMO. Other flavor offerings, which are also grain- and gluten-free include mixes made with a base of pecan, flax, almond and coconut, or combinations thereof.
For a satisfying fried texture without the wheat and gluten, and flavor that makes additional seasoning unnecessary, this mix is the perfect option.
Quantum Nutrition Labs Vitamin D3 & K2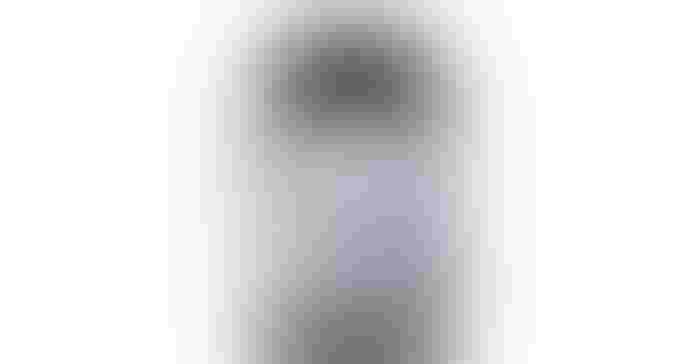 These daily supplements are the ideal mix of convenience and "free-from" attitude. Per Quantum Nutrition, "This formula has been designed to feature plant-source vitamin D3 in addition to plant-source vitamin K2 in vegetable capsules -- without undesirable chemical tagalongs. The vegan capsules are excellent "for those who wish to significantly increase their vitamin D3 and vitamin K2 intake without consuming animal byproducts."
The capsules themselves are small and tasteless, and with a serving size of just one per day, consumers need not worry about trying to swallow one massive, or many smaller, pills to get their daily intake of vitamins D3 and K2, and plenty of it; each capsule contains 620% recommended daily value (RDV) of vitamin D3 and 150% RDV of vitamin K2, plus 20% RDV of vitamin E as well.
One winner in each category will be announced Friday, Oct. 18, from 12:30 to 1 p.m., on the SupplySide Central Stage (booth #5759) at SupplySide West 2019, held at Mandalay Bay in Las Vegas.
Click the following link to learn more or to register for SupplySide West. A display case showcasing all the finalists' products will be available in the Expo Hall. Visit this link for the full list of categories and finalists.
Subscribe and receive the latest insights on the healthy food and beverage industry.
Join 47,000+ members. Yes, it's completely free.
You May Also Like
---