US Tea Sales Climb to $4.3B in 2014
US Tea Sales Climb to $4.3B in 2014
Americans can't get enough tea; as consumption of soft drinks and sweetened beverages continues to decline, the increasingly health-conscious population is turning to tea.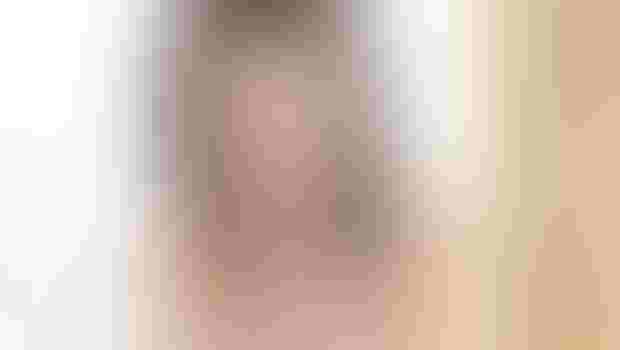 Americans can't get enough tea; as consumption of soft drinks and sweetened beverages continues to decline, the increasingly health-conscious population is turning to tea.
According to a new report published in HerbalGram—a nonprofit, peer-reviewed journal by the American Botanical Council (ABC)—combined 2014 sales of brew and ready-to-drink (RTD) teas increased 4.1 percent to a total of $4.3 billion.
U.S. Sales of loose, bagged, concentrated and herbal teas increased by 3.6 percent in 2014, reaching a total of $1.8 billion, while RTD tea sales in the United States rose to nearly $2.5 billion, an increase of approximately 4.4 percent over 2013 sales. Based on available figures and beverage trends, the report predicted growth in the RTD sector is expected to continue for the next several years.
According to the report, growing demand for tea in the United States is being driven by three primary factors: health and wellness trends, positive media coverage and an evolving retail landscape.
For nine consecutive years through 2013, sales of carbonated soda beverages have fallen as consumers seek healthier alternatives. Fruit juices, because of their high natural sugar content, have also experienced backlash.
Tea, on the other hand, has been on the receiving end of consistent positive media coverage of research validating health benefits of tea consumption—particularly green tea—that is helping to educate and motivate consumers to choose tea.
With regard to energy, tea is one of the preferred methods for caffeine intake, according to INSIDER's "The New Age of Energy" Digital Issue. Tea also contains health-promoting catechins, a group of flavonoids that has been studied for their effects on energy.
Further, thousands of independent and multi-unit tea retail outlets are expanding nationwide, offering greater consumer access to finer-quality specialty teas. In 2012, global specialty coffee leader Starbucks invested $620 million in its acquisition of Teavana—the largest North American retail tea chain. Tea now accounts for 10 percent of Starbucks' United States retail sales.
Among loose, bagged and concentrated teas in 2014, black tea bags continued their dominant trend. Loose iced teas and powder tea mixes followed, succeeded by green and white tea bags, herbal beverage tea bags, and medicinal tea bags.
The top five herbs in 2014 in the United States medicinal tea (bag) sector were, respectively, chamomile (Matricaria recutita) flower, senna (Senna alexandrina) leaf, ginger (Zingiber officinale) root, dandelion (Taraxacum officinale) root and leaf, and echinacea (Echinacea spp.) root and leaf. "Medicinal teas"—as defined by SPINS—include teas with one or more medicinal ingredient, often marketed with a dietary supplement structure-function claim, or strongly associated with a health focus.
In the 2014 U.S. herbal beverage tea (bag) category, top-selling primary herbs were chamomile, mints (Mentha spp.), ginger, valerian (Valeriana officinalis) root, and guayusa (Ilex guayusa) leaf. "Herbal beverage" tea refers to single or blended beverage infusions formulated with various combinations of fruits, spices, herbs, and C. sinensis not marketed with any health-related claim; they are considered conventional foods in a regulatory sense.
The HerbalGram tea market report is based on sales data from the mainstream multi-outlet, natural, and specialty/gourmet channels supplied by SPINS (and SPINS Multi-Outlet powered by IRI [a Chicago-based market-research company]).
Supporting tea's growing popularity were a number of new tea product launches at Natural Products Expo West in Anaheim, California, earlier this month. In fact, one functional beverages trend identified by INSIDER editors was "Turning up Tea." Take a look at new functional tea beverages and other new beverages launched at Expo West in the Image Gallery: Functional Beverages Trends at Expo West.
Subscribe and receive the latest insights on the healthy food and beverage industry.
Join 47,000+ members. Yes, it's completely free.
You May Also Like
---