Two states push laws to protect the market for kratom, users
Two states push laws to protect the market for kratom, users
Colorado and Missouri pass bills to potentially regulate the sale of the botanical that engages opioid receptors, while federal opposition to the herb many addicts turn to may be evolving.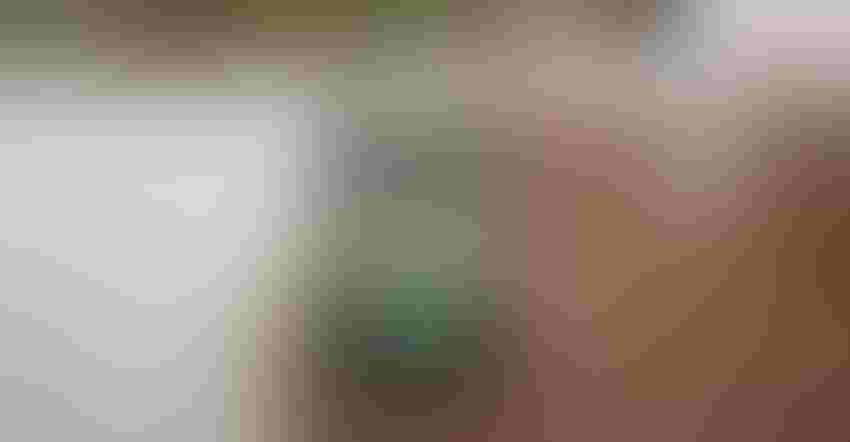 With bills headed to their respective governors' desks for approval, two states—Colorado and Missouri—are poised to become the seventh and eighth states to rein in and protect the largely unregulated market for kratom, a powerful botanical many drug addicts have turned to in their bid to stay clean.
Kratom (pronounced KRAY-tum) is derived from Mitragyna speciosa, a species of plant native to Thailand, Malaysia and southeast Asia. It contains two major psychoactive alkaloids: mitragynine and 7-hydroxymitragynine. Pharmacologically, the alkaloids exhibit biphasic effects—at low dose, stimulant effects are realized, while high doses exhibit sedative effects.
Both alkaloids are reported to activate opioid receptors, which likely explains their use by chronic narcotics users to better manage opioid withdrawal symptoms.
Legislators in Colorado and Missouri were moved to action to protect their kratom marketplaces—in states where there is no outright ban, signs advertising kratom for sale can be widely seen along roadsides and outside of smoke shops and liquor stores—as federal regulators maintain an adversarial posture toward the herb.
In Colorado, Senate Bill 22-120 directs the Department of Revenue to study the feasibility of regulating kratom products, processors and retailers. The Colorado Department of Revenue must submit a report to legislators by January 2023 regarding such issues as the proper state agencies to regulate the manufacture, sale and possession of kratom, appropriate age restrictions for consumption and purchase of the herb, and a testing program for identifying kratom products.
Missouri's measure does more than study the issue; HB 1667 establishes labeling requirements including listing alkaloid amounts and has protections against adulteration. It also bans the sale of kratom to people who are under the age of 18.
FDA in 2016 sought, unsuccessfully, to have kratom scheduled as an illegal drug. That year, six states backed the effort to make kratom illegal and banned its sale: Alabama, Arkansas, Indiana, Rhode Island, Wisconsin and Vermont.
Current guidance from FDA says there are no FDA-approved uses for kratom, and the agency has received concerning reports about the safety of the botanical ingredient. A kratom import alert from the agency details that "scientific literature disclosed serious concerns regarding the toxicity of kratom in multiple organ systems."
"Consumption of kratom can lead to a number of health impacts, including respiratory depression, nervousness, agitation, aggression, sleeplessness, hallucinations, delusions, tremors, loss of libido, constipation, skin hyperpigmentation, nausea, vomiting, and severe withdrawal signs and symptoms," FDA cautions in the import alert.
Kratom moves at the federal level
Critics of FDA's kratom guidance charge its tough position is outdated and doesn't take current research into account. Department of Health and Human Services Secretary Xavier Becerra acknowledged that new research in a March response to a previous letter about kratom penned by Sen. Mike Lee, R-Utah, and Rep. Mark Pocan, D-Wisc.
"Your letter … noted that there is emerging science suggesting kratom may have therapeutic health benefits. The Department of Health and Human Services (HHS) is also aware of the emerging research and recent reports indicating that many individuals may be using kratom to self-treat serious health conditions, including, but not limited to, self-medication for managing pain, mental illness and a substance use disorder," Becerra wrote.
He also wrote "both the National Institutes of Health and [FDA] are supporting studies on the pharmacology of kratom's constituents, their toxicity and addictive liability, as well as their potential therapeutic benefits for pain and substance use disorder."
Becerra's comments are indicative of a shift at the federal level, according to C. M. "Mac" Haddow, senior fellow on public policy at the American Kratom Association, a lobbying group.
"Becerra said, we agree that the science needs to be updated, and he acknowledged that there was insufficient data based on current science to schedule kratom. Of course, that contradicts everything that the FDA is saying," Haddow said.
Pocan recently quizzed FDA Commissioner Dr. Robert Califf about kratom during FDA's 2023 budget request before a House subcommittee, on May 19. Pocan asserted "there is emerging science that contradicts the previous positions of the FDA on kratom's safety profile."
Califf—who committed to bringing "very specific" suggestions about kratom back to the committee "hopefully in a couple of months"—assured Pocan his agency would "go where the science tells us to go."
He added: "But, like I said with regard to cannabis products, we need something different for these kinds of products that are not traditional foods and not traditional drugs," merging kratom into the current regulatory conversation about CBD.
"We're hopeful Commissioner Califf really will dig into this, because there are some very positive developments from the federal side, from our perspective," the AKA's Haddow responded.
A potentially shifting federal position follows the recent conclusion by the World Health Organization (WHO) Expert Committee on Drug Dependence that there was insufficient evidence to recommend a critical review of kratom, which could have led to global scheduling as a drug. The decision essentially assures WHO will take no further action to control kratom under their current conventions.
Haddow said he expects the governors from both Colorado and Missouri to sign their respective bills into law. Oregon passed a similar kratom protection law earlier this year, becoming the sixth state to do so.
In his letter to lawmakers, HHS Secretary Becerra estimated more than 2 million Americans 12 years old and older used kratom in 2020.
Subscribe and receive the latest insights on the healthy food and beverage industry.
Join 47,000+ members. Yes, it's completely free.
You May Also Like
---