The status of hemp/CBD as 2020 gets underway
The status of hemp/CBD as 2020 gets underway
Regulators are working to get a handle on unbridled hemp and CBD markets, while finished product brands seek out strategies for testing and the supply chain.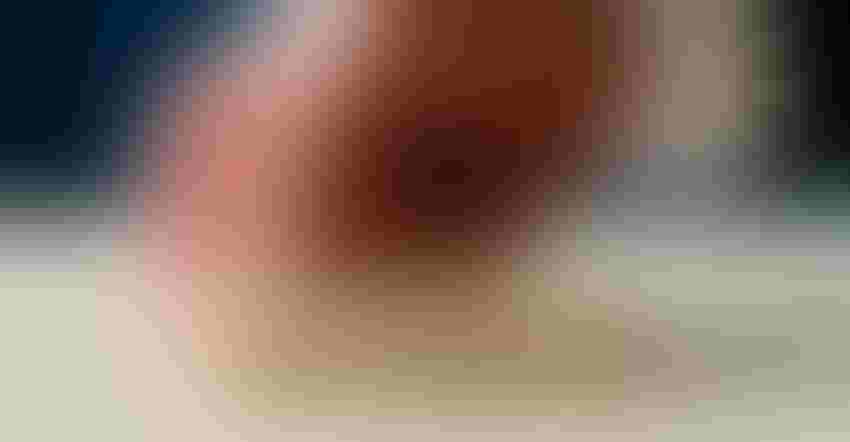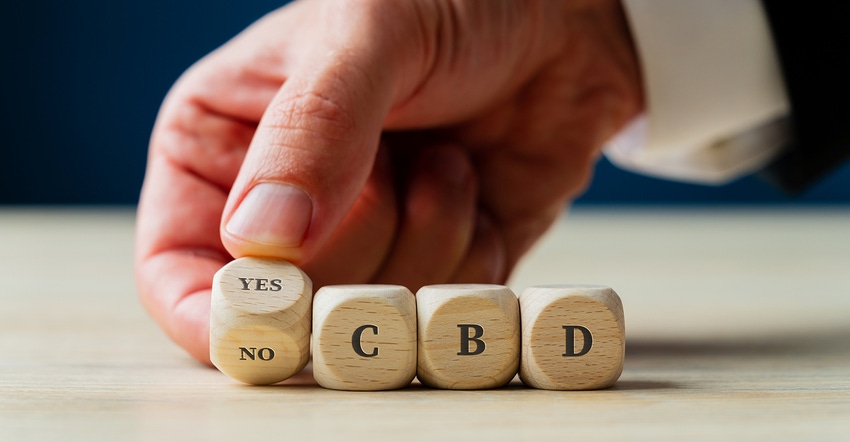 The year 2019 saw regulatory and business changes in the hemp industry. The following are some highlights, both positive and otherwise:
Positive
USDA issued interim regulations titled "Establishment of a Domestic Hemp Production Program" for the cultivation of hemp on Oct. 31, 2019, less than one year after the Agriculture Improvement Act of 2018 (the 2018 Farm Bill) was signed into law on Dec. 20, 2018.
The timeline is impressive. Topics in the regulation include the cultivation, testing and sampling of hemp.
The new U.S. domestic hemp program will approve cultivation plans issued by states and Indian tribes and can approve plans submitted by producers who live in a state or tribe where plans are not already submitted and where hemp production is allowed. To date, 33 states have submitted plans for approval and hemp cultivation plan approvals have already been granted to Louisiana, Ohio and New Jersey. What is surprising is that some of the states that are bigger players, such as Colorado and California, are still drafting their plans.
All hemp testing must be performed by a laboratory with a DEA license, as hemp that does not meet the less than 0.3% THC level does not fall under the industrial hemp definition and is still under DEA jurisdiction. A list of licensed laboratories is available on the DEA website, where samplers can register their facilities with DEA, which is required. Pesticide screening is one of the tests dictated for hemp in the U.S. Domestic Hemp Production Program. Ten pesticides have been approved for use on hemp by the Environmental Protection Agency (EPA), a notable step since EPA could not do this before the removal of hemp from the Controlled Substances Act. Nine of the allowed pesticides are biopesticides, and one is a conventional pesticide.
Otherwise
While farmers eager to cultivate a high-priced crop with enormous demand have rushed to plant hemp, extraction facility capabilities have not kept the same pace. At the August 2019 American Herbal Products Association (AHPA) Hemp-CBD Congress in Denver, an audience poll revealed that only a tiny fraction of growers had identified an extractor for their crop, a critical step for the manufacture of a CBD raw material. In addition, hemp must be dried properly before extraction or it will rot. Cultivating a plant susceptible to rot without an assigned material manufacturer (extractor) is a risky business. The impact of the differences between hemp and typically cultivated crops and the lack of extraction companies has spelled disaster for some farmers. Hemp must be monitored for THC levels as the crop grows because hemp harvested with an amount of THC over 0.3% must be destroyed. This is completely different from soy or cotton cultivation. And when the cost of planting clones in a large field is included, the potential loss increases dramatically.
While there has been positive movement toward the legal sale of hemp products on the USDA cultivation side, FDA has authority over foods and dietary supplements, and FDA's position is that the addition of hemp/CBD to a food or dietary supplement is "violative." In a Consumer Update statement revised on Nov. 25, 2019, FDA clearly stated that "it cannot conclude that CBD is GRAS (generally recognized as safe) among qualified experts for its use in human or animal food." This was preceded by another 15 warning letters issued to CBD manufacturers on Nov. 22, 2019, written in response to disease claims about the products. The products range from dietary supplements, conventional foods, cosmetics and animal food. Some of the popular disease claims related to CBD involve relief from pain, inflammation, diabetes, acne, anxiety, depression and cancer. For example, one warning letter cited 45 diseases. In the warning letters for dietary supplement products, FDA stated that CBD does not meet the definition of a dietary ingredient in the Federal Food, Drug, and Cosmetic Act (FD&C, 321[ff][B][i][ii]). This provision clarifies that a dietary ingredient cannot be a substance approved as an active ingredient in a drug. FDA has approved CBD as an active pharmaceutical ingredient in the drug Epidiolex. Although FDA is only taking enforcement action on companies making products that contain disease claims, once the disease claim is made, FDA will cite other regulatory enforcement issues. Companies not making disease claims have not been targeted for enforcement yet. Several states, including New York and Oregon, are following FDA's lead by banning some products containing CBD, mostly infused food.
In addition to these challenges, a series of class action lawsuits were filed against hemp/CBD manufacturers, based on the fact that FDA has stated hemp and CBD are illegal in food and dietary supplements. The lawsuits claim plaintiffs suffered economic loss because the products were not dietary supplements according to FDA. The 11th Circuit Court of Appeals is allowing the consumer injury requirement necessary to sustain a complaint to be satisfied by the allegation that an FDA product is "illegal." This ruling may open the floodgates for more class action lawsuits.
So, in retrospect, 2019 was a better year for hemp growers than finished product brands, but much is still left to resolve for the hemp industry.
Charlotte Peyton is an independent consultant for EAS Consulting Group LLC, focusing on compliance for the CBD, hemp and dietary supplement industries. She has 30 years of experience as an analytical chemist under FDA and EPA regulations, and is a former owner and vice president of business development for Stratos. EAS Consulting Group is a consulting firm specializing in FDA, state and USDA regulated industries, including CBD and hemp, and provides services including product development, quality systems, labeling, GMP assessments and more. EAS offers training for GMPs and labeling.
Subscribe and receive the latest insights on the healthy food and beverage industry.
Join 47,000+ members. Yes, it's completely free.
You May Also Like
---