The State of the Curcumin Market
The State of the Curcumin Market
Health and nutrition products featuring curcumin are increasingly popular; however, the potentially powerful botanical faces ongoing challenges ranging from adulteration to bioavailability.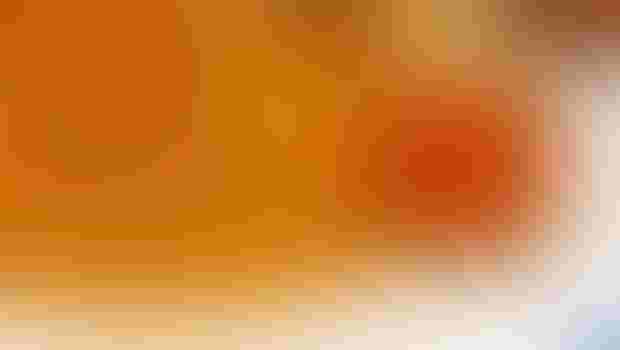 Curcumin is, at long last, king. After bubbling under the surface for many years, with those of us immersed in the world of curcumin saying "any minute now," it finally broke into the mainstream in a big way two years ago. We believe it was propelled by an overwhelming growth in the body of science on its safety and efficacy. Today, sales continue to grow rapidly, but the market may be in jeopardy due to consumer confusion over competing claims of bioavailability, some of which miss the mark, and an insidious encroachment of adulterated curcumin, for which many companies are likely not even testing. Education has always been key in the dietary supplement industry, and it's our best tactic for making sure this safe, highly beneficial herb continues to have a positive impact on human health.
Market Growth
North America is the largest curcumin market, with revenue exceeding US$20 million in 2014. Data from SPINS said turmeric and extracts standardized to curcumin grew 26 percent in sales in 2013, making it the top-ranking herbal supplement in the natural channel.
According to a recent report by Radiant Insights, the global market for curcumin is expected to reach $94.3 million by 2022. Use in dietary supplements is the major driver for this growth. The market research firm projects Europe as the next fastest growing market for estimated growth, projecting a compound annual growth rate (CAGR) of more than 17 percent from 2015 to 2022, citing regulatory support and growing consumer awareness as key factors.
Applications
Use in dietary supplements is driving much of the growth, likely due to lower bioavailability of raw turmeric as consumed in food products. In addition, topical applications in cosmetics is a growth area due to its antioxidant and anti-inflammatory properties, and the strong popularity of herbal skin care products. Increasing demand for natural coloring and flavoring agents is a factor as well. In some areas, particularly Japan, turmeric-derived beverages are popular.
For dietary supplements, a robust body of science confirming therapeutic properties in the anti-inflammatory and antioxidant areas has put curcumin firmly on the map with consumers and the medical community. More recently, evidence has emerged on benefits for alleviating depression, metabolic syndrome and managing lipid levels.
Cultivation
Turmeric raw material production is dominated by India, with 80 percent of global production taking place in that country. Interestingly, even though its place in the Ayurvedic pantheon of herbs is well-established, low consumer awareness of curcumin's health benefits in India results in the majority being exported to North America and Europe.
As often happens when an herbal product becomes popular, botanical raw material supply becomes dicey—previously contracted harvests can suddenly disappear. At Sabinsa, we've launched a cultivation program to ensure continuous availability of high-quality raw material; other suppliers are expected to follow.
Synthetic Adulteration
The other risk when an herb becomes popular is adulteration, and unfortunately, this is happening with curcumin in the form of synthetic versions being sold as natural.
In early 2015, Sabinsa Corp. discovered synthetic versions of curcumin had made their way into the supply chain. FDA views synthetic versions of botanical compounds to be different from the botanical itself, thus a supplier of such material would be required to file an NDI (new dietary ingredient) notification with FDA, including proof of safety, for the products to be legally sold in the United States. Given that an NDI on synthetic curcumin was already rejected by FDA, the illegal status of synthetic curcumin is established.
Plant-derived products can be distinguished from synthetic products by their content of an exceedingly small, but accurately determinable amount of radioactivity. Plants assimilate carbon dioxide (CO2) from the atmosphere, which contains a small quantity of radioactive CO2. When made synthetically, the material has zero radioactivity. Any adulteration of an herbal extract, even partially, with synthetic equivalents can be detected accurately as to the relative ratios of each of the constituents.
University-based labs and private labs can do the radiocarbon analysis. Depending on the lab, the cost of analysis is usually around $350 to $500 per sample. Radiocarbon testing is definitive for natural authenticity determination. In addition to radiocarbon testing, these labs can also do stable isotope ratio measurements to confirm observations on authenticity.
Earlier in 2015, Sabinsa initiated legal action against a company selling curcumin as natural, even though it showed no radioactivity. The ingredient has entered the U.S. market, so it's recommended that manufacturers test to ensure the origin of the material is actually turmeric.
Staining
Curcumin is not easy to formulate with because of its staining nature. Some manufacturers solve this by having their curcumin supplier encapsulate or press tablets for them. To address this, Sabinsa introduced various grades of Curcumin C3 Complex, such as HBD (high-bulk density) and DC (directly compressible) versions. Recently, Sabinsa introduced the water-soluble version of curcumin, uC3 CLEAR.
Bioavailability Controversy
Because turmeric is known to have relatively low bioavailability in its raw state, for dietary supplements, curcumin extracts are preferred. There are several branded ingredients claiming superior bioavailability, all pointing to different mechanisms of action.
Some manufacturers measure bioavailability based upon what is excreted, while others say that is an inappropriate methodology.
Emphasis on increasing bioavailability alone is no substitute for properly designed and conducted clinical trials that examine what happens to a curcumin product in the body. Increasing initial bioavailability is not as valid as making sure the resulting substance does what it is supposed to do.
When assessing the bioavailability of curcumin in the body, the role of curcumin's metabolites can't be ignored. Curcumin metabolizes, mainly, to tetrahydrocurcumin, curcumin glucuronides and sulfates. While the positive effects of tetrahydrocurcumin have been recognized, most bioavailability studies have ignored quantifying the bioconversion of curcumin into this efficacious metabolite. The importance of tetrahydrocurcumin has been reemphasized in the a study published back in 2011 (Proc Natl Acad Sci U S A. 2011;108(16):6615-20). However, the bioefficacy of the glucuronide and sulfate metabolites has not been established. Another publication referred to curcumin glucuronide being unable to affect mitotic catastrophe, an important step in preventing proliferation of some cancerous cells (Mol Nutr Food Res. 2008;52(9):1074-81). In a study published in Bioorganic & Medicinal Chemistry, scientists at MD Anderson Cancer Center, University of Texas, found that curcumin glucuronides show little anti-proliferative activity against human cancer cell lines and had no inhibitory effect on factor-kappaB  (NF-κB), thus lacking the anti-inflammatory activity of curcuminoids, which is what most consumers are seeking when they take curcumin (DOI 10.1016/j.bmc.2013.11.006).
The controversy will continue with the line between science and marketing sometimes being blurred. However, with this ingredient's success being almost completely research-driven, it's highly likely that as it is understood better, its health benefits to human beings will only be enhanced.
Shaheen Majeed, marketing director for Sabinsa Corp. (sabinsa.com), knows Sabinsa from the ground up. When he was just 17 years old, Shaheen began in the warehouse of the science-based ingredients company his father founded in 1988. He is spearheading the company's expansion of its functional foods offerings, while being actively involved in Sabinsa's cultivation program, interacting with farmers to ensure sustainability of quality raw materials from which Sabinsa manufacturers the company's proprietary ingredients.
Subscribe and receive the latest insights on the healthy food and beverage industry.
Join 47,000+ members. Yes, it's completely free.
You May Also Like
---