The science behind curcumin
The science behind curcumin
Curcumin's popularity continues to grow with consumers, as the research into its health benefits and disease mediation also keeps on expanding.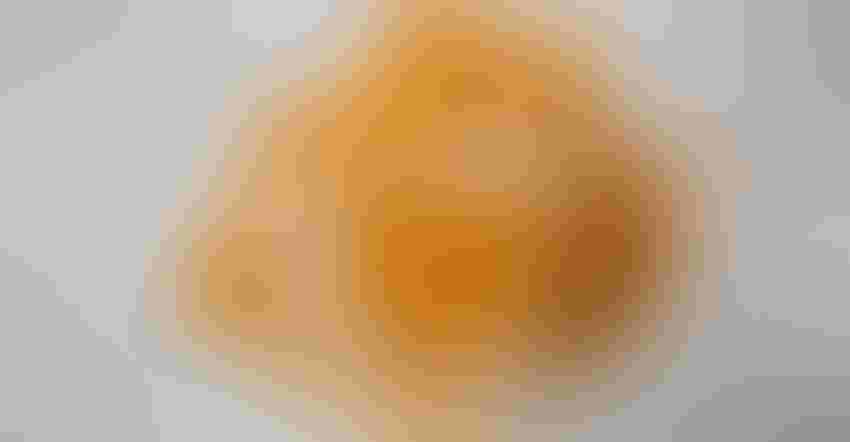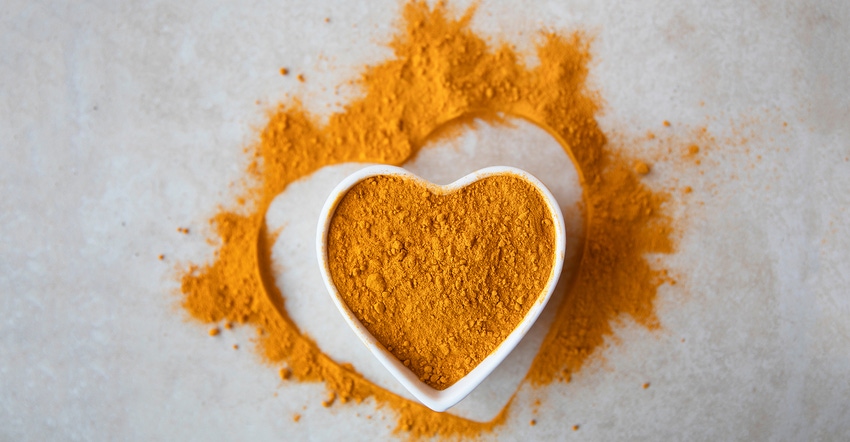 Turmeric root has been consumed as part of the diet in Indian culture for thousands of years. It often gives Indian cuisine its characteristic golden color and distinctive flavor. In 1280, Marco Polo described turmeric as a vegetable that exhibited qualities very similar to that of saffron. It also has a long history of medicinal use throughout South Asia, and was mentioned in Susruta's Ayurvedic Compendium, dating back to 250 B.C. The use of turmeric as a medicinal has expanded dramatically in recent decades and current production globally is well over 1 million tons annually, according to Statista.
Therapeutic turmeric is now usually available as an extract containing 95% polyphenolic curcuminoids, the active components in turmeric responsible for its potential health attributes. The most important and biologically active curcuminoid is curcumin. The first clinical trial on curcumin was reported in The Lancet in 1937. Since that time there have been more than 9,000 publications on curcumin and well over 100 different clinical trials.1According to a review published in the Journal of Clinical and Diagnostic Research (JCDR), curcumin is recognized as being nontoxic and displays a number of therapeutic properties including antioxidant, analgesic, anti-inflammatory, antiseptic, anticarcinogenic, chemopreventive, chemotherapeutic, antitumor, antiviral, antibacterial, antifungal and antiplatelet activity.2
Much of the clinical research on curcumin is associated with its potential role in reducing the effects of age-associated diseases. A 2018 review published in Molecules summarized the research related to benefits in a wide array of age-related chronic disorders including improvements in lipid profiles, effects in ocular diseases and other eye disorders, and as an anti-diabetic.3
The popularity of turmeric and curcumin has not been without some challenges. Clinical and supplemental use has been hampered by poor oral bioavailability and rapid metabolism. This has led to the growth of novel processing methods such as nanotechnology or the use of adjuvants to slow down metabolism and elimination from the body.
Another challenge in studying and marketing curcumin has been the growth of synthetic and adulterated versions of the natural ingredient derived from the turmeric rhizome. As with any ingredient experiencing impressive market growth, some companies may attempt to profit from low-quality adulterated ingredients. Fortunately, the identity of true, natural curcumin can be substantiated by methods such as carbon-14 dating.
As the popularity of curcumin continues to grow, so will the research into other areas of health benefits and disease mediation. Not only can people feel good about enjoying turmeric-filled Indian dishes, they can supplement with an ingredient whose potential continues to be revealed.
To read this article in its entirety, check out the Rooting for curcumin – digital magazine.
Nena Dockery is a scientific and regulatory affairs manager at Stratum Nutrition. She began her career as a medical researcher at Kansas University Medical Center, but later pursued her master's degree in human nutrition. With over 20 years' experience in the nutritional supplement industry, Dockery is knowledgeable in virtually all areas of dietary supplements, from physiological effects to the governing regulations.
References
1 Kunnumakkara AB et al. "Curcumin, the golden nutraceutical: multitargeting for multiple chronic diseases." Br J Pharmacol. 2017;174(11):1325-1348.
2 Alok A et al. "Curcumin – Pharmacological Actions And its Role in Oral Submucous Fibrosis: A Review." J Clin Diagn Res. 2015;9(10):ZE01-ZE03.
3 Kumar SSD, Houreld NN and Abrahamse H. "Therapeutic Potential and Recent Advances of Curcumin in the Treatment of Aging-Associated Diseases." Molecules. 2018;23(4):835.
Subscribe and receive the latest insights on the healthy food and beverage industry.
Join 47,000+ members. Yes, it's completely free.
You May Also Like
---