The Rise and Fall and Rise of Hemp
The Rise and Fall and Rise of Hemp
Regular contributor James Gormley covers the unbelievable history of an indispensible plant.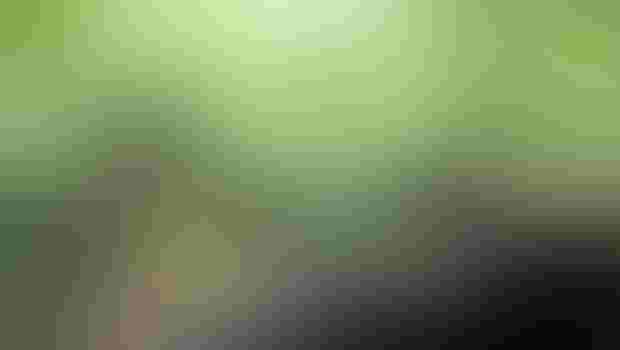 Hemp (Cannabis sativa L. ) is one of the oldest, and most versatile, plants known to humankind. According to The Columbia History of the World (1971), hemp fiber weaving had already begun in 8000 B.C., and we know that for seafaring—rigging, sails, cords, sealants, and anchor cables—hemp was critically important.
Industrial hemp and marijuana are two different varieties of the same species, with hemp containing less than 0.3 percent psychoactive THC compounds and with marijuana typically containing 3 to 15 percent.
So how did hemp, one of the most beneficial plants known to man, become the scourge of U.S. regulators?
Enter Harry J. Anslinger, a former railroad cop and Prohibition agent who was named as the first commissioner of the U.S. Treasury Department's Federal Bureau of Narcotics (FBN) in August of 1930.
According to the group, Common Sense for Drug Policy, "[In] the budget squeeze of the Great Depression [Anslinger] decided to create a little excitement (and money into the U.S. Treasury's coffers) by transforming marijuana from a low-grade nuisance into an evil 'as hellish as heroin.' To add a little spice, he played the race card."
That he allegedly did, with epithets and depictions attributed to him that cannot even be reprinted here, he was quoted as linking marijuana use with outlaw behavior on the part of African-Americans, "Hispanics, Filipinos and entertainers," somehow also tying together the supposedly "Satanic music" played by these groups (e.g.  jazz) with improper sexual relations between races.
The transcript of the 1937 Congressional Hearings on the Taxation of Marihuana [sic] includes, according to Common Sense for Drug Policy, "near comic examples of dereliction of responsibility."
Anslinger—the main witness whose sole evidence consisted of newspaper clippings—was said to have run roughshod over Congress and even the one medical expert, Dr. William Woodward of the American Medical Association (AMA), who pointed out, to no apparent avail, that "the facts in these newspaper clippings had originated with the commissioner himself."
According to Common Sense for Drug Policy: "In a vote they didn't bother to record, on a matter of little interest, a handful of Congressmen forwarded a bill that would one day fill the nation's prisons to the roof beams" with minor, so-called offenders. In fact the first person convicted under the Marihuana Tax Act of 1937, in his case for selling two joints, was unemployed Colorado laborer Samuel R. Caldwell, who was fined $1,000 and sentenced to four years of hard labor.
This also began America's decimation of its thriving industrial hemp business. Except for one brief respite, that is.
With the outbreak of World War II, supplies of Manila hemp fiber from the Philippines was shut off. Since hemp was needed for the U.S. war effort as a vital resource for marine rigging, tackle, fire hoses, shoes, parachute webbing, and many other military uses, the U.S. Department of Agriculture (USDA) came out with a propaganda film in 1942, called Hemp for Victory, one which encouraged farmers to grow as much hemp as possible.
After World War II, however, the U.S. hemp industry quietly disappeared, and efforts to revive it would be dealt a further blow with President Nixon's 1971 announcement of a War on Drugs, in which hemp would be caught up once again.
On a brighter note, however, sales of hemp foods and personal care products have increased dramatically since the 1990s, with the Hemp Industries Association (HIA) estimating total U.S. sales of hemp foods and personal care products for 2014 to be $200 million and for all products to be $620 million—but of course we are talking about imported hemp products, with hemp foods and beauty ingredients mainly from Canada, with some industrial fiber from Europe and China.
Now while sales of hemp products are encouraging, U.S. production is what is desperately needed, and for that to happen U.S. law and attendant regulations must evolve (or be restored to where they were prior to 1937).
In that regard, there are some encouraging developments. For example, the 2014 U.S. Farm Bill allows for hemp pilot projects, and a number of them are underway, according to Eric Steenstra, executive director of the HIA.
In addition, there are at present two pro-hemp bills on Capitol Hill, one on the Senate side, S. 134, and one on the House side, H.R. 525, both companion bills called the Industrial Hemp Farming Act of 2015. Both bills aim to remove industrial hemp from the definition of marijuana in the Controlled Substances Act (21 U.S.C. 802).
The House bill currently has 63 co-sponsors and the Senate bill now has nine, both with bipartisan support.
On January 4, the original sponsor of S. 134, Sen. Ron Wyden (D-OR), said: "In my view, keeping the ban on growing hemp makes about as much sense as instituting a ban on Portobello mushrooms. There's no reason to outlaw a product that's perfectly safe because of what it's related to."
In a recent interview, Sen. Wyden's press secretary, Samantha Offerdahl, told me: "Wyden is going to keep working building support for moving the bill forward to allow American farmers to grow and profit from industrial hemp."
"I think there's an incredible potential for hemp to become a major crop again in the U.S.," said Steenstra.
Subscribe and receive the latest insights on the healthy food and beverage industry.
Join 47,000+ members. Yes, it's completely free.
You May Also Like
---