The potential of fluid delivery formats for curcumin
The potential of fluid delivery formats for curcumin
Supplements in beverage and liquid forms are a steadily growing trend, but incorporating curcumin in these formats requires multiple considerations.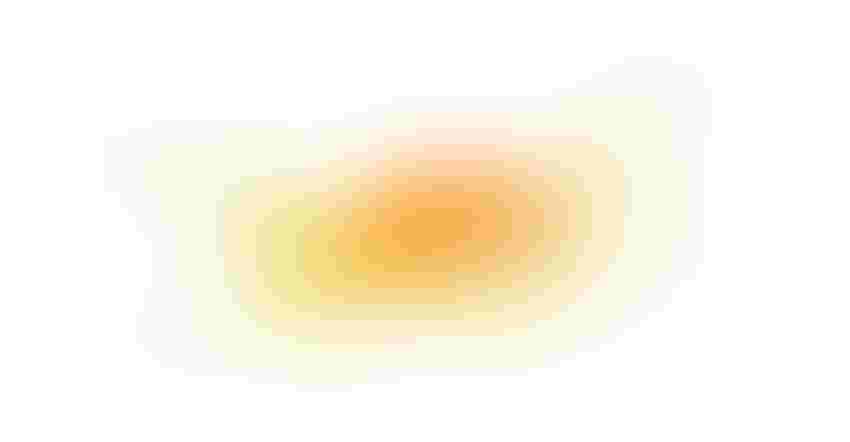 Riding the mainstream awareness wave for turmeric (Curcuma longa), the golden-colored spice used in Southeast Asian cooking, its bioactive constituent curcumin has been a bright star in the botanical supplements space, with significant documentation for its anti-inflammatory and antioxidant health benefits.1
Recently, there has been a surge in products offering turmeric or curcumin in liquid formats ranging from ready-to-drink(RTD) beverages and shots to ready-to-mix (RTM) products in stick packs, sachets and powders that address demand for consumer choice and convenience. But creating these products presents several challenges for product developers and questions for brands as they market these products to a receptive but somewhat uninformed consumer.
The market interest is easy to explain. The global market for curcumin products is seeing solid growth, according to Grand View Research, with the segment reaching $58 million in 2020, and a 16.1% CAGR expected through 2028; sales of turmeric supplements in the United States represents the fourth largest market reaching nearly $97 million, according to data from the American Botanical Council and Nutrition Business Journal. Add in the rising appeal of functional beverages for specific health benefits, and you have the makings of a solid market opportunity.
"Curcumin has had meteoric rise, and with the global functional beverage market slated to reach $173+ billion by 2025 (Business Research Co.), this powerful antioxidant and popular applications were bound to intersect and synergistically elevate each other to the next level," said Sara Zoet, a senior expert for global communication from OmniActive Health Technologies.
Consumer demand for functional health foods and products that fit an on-the-go lifestyle is helping to drive this trend. Plus, curcumin and turmeric both have a growing list of documented and desirable health benefits, ranging from support of heart health2 to maintenance of cognitive function.3 Certainly, growing awareness of curcumin's benefits for sports recovery and performance4 has been propelling.
Tablets and capsules still dominate in the United States, but "there is a steadily growing trend for supplements in beverage and liquid forms, especially for younger generations," said Kalyanam Nagabhushanam, Ph.D., president, R&D, of Sabinsa Corporation. "Lifestyle as well as sports activities are among the major factors encouraging this transition."
Young consumers aren't the only targets, noted Erin Costello, communications and events associate for Imbibe, a beverage product development firm. "Arthritis and joint replacement, flu and pneumonia, and COVID-19 are all among the top 10 health challenges facing Baby Boomers, which directly coincides with the benefits delivered by curcumin," she said, referencing information published by Scripps. 
Daily lifestyle choices and habits might also be part of the equation. "The pandemic forced consumers to look at their habits in a new light, and most realized they were not drinking enough water," noted Kristen Marshall, digital marketing specialist for Verdure Sciences. "You can take a capsule with a sip of water, or you can mix in a flavored supplement with 20+ ounces of water and accomplish two personal health goals."
General pill fatigue may be another factor. "People are tired of capsules and tablets, especially for curcumin because you may need to take three or four to get an efficacious dose. It's much nicer to take a smooth liquid format on a daily basis," noted David Liu, Ph.D., and chief technology officer of Chenland Nutritionals.
Companies like Bolthouse Farms, which has some early entrants in the RTD market, also recognized that the rise of these products is not just about nutrition and health benefits, but also enjoyment. "As part of our research, we know that consumers understand the nutritional benefits of turmeric, largely anchored in immunity and anti-inflammation," said Amy Shoemaker, marketing director at Bolthouse Farms. "But a product has to be both functional and enjoyable for consumers who want to incorporate it into their diets."
While that is likely true, creating consumer-friendly curcumin products that deliver a health benefit is a lot more complicated than just adding a pinch of turmeric to a beverage. And many consumers may not understand the difference.
First turmeric and curcumin are not interchangeable. Turmeric root contains about 2% to 3% curcumin, the bioactive compounds behind the health benefits. Most of the studies that evaluate turmeric's health properties use a turmeric extract, which contains a much higher dose, about 95% curcumin. That is not to say that drinking a beverage with added turmeric might not be good for overall health in the same way that eating a turmeric-rich diet is good for you. But it's a long-term proposition. The association between the two ingredients, however, may have created some confusion in the market.
That noted, beverages as a delivery format for curcumin do have potential. Beverage consultant, James S. Tonkin, of Healthy Brand Builders, believes that a beverage is always a good way to get bioactives into the body because it skips the capsules and tablets that need to be dissolved in the stomach. However, he added, it comes down to dosage and whether a beverage or liquid contains enough of the compound to make a real difference. "I would say that if a company has an efficacious dose in a beverage, based on a peer reviewed study, they would be able to bark pretty loudly about that," he said.
Dosage can also be an issue in products like shots, noted Liu. "If 1,000 mg were the standard dose, then it would be virtually impossible to get that into a two-ounce shot."
Dosage is just one of several formulation and sensory challenges. Most beverages and RTM powders are appealing for use in sporting and leisure activities, Nagabhushanam said, but "most curcumin products don't blend in liquids easily, leaving solids that are apparent in beverage form." Curcumin is also unstable in alkaline pH, and its vivid color will impart a characteristic color to a beverage even in small quantities, he said. "Therefore, it is important to have a reliable method of estimating the quantity of curcuminoids in the beverages, if you want to ensure a definite amount of curcuminoids per dose."
"Manufacturing itself can be a hurdle to overcome as ingredient suppliers need to share stability, solubility, and efficacy for a variety of situations," Marshall added.
Simply said, curcumin is tricky to work with. "Curcumin has complex pharmacokinetics problems, so the issues are not just about a powder versus a liquid," according to Michal Heger, Ph.D., chief formulation officer/board member for Nurish.me, and an expert in nanotechnology. A common solution, he explained, is to coat fat-soluble molecules with emulsifiers to render them more compatible with water, but that does not mean the molecule itself becomes hydrophilic (mixable in water). "The molecule retains its lipophilic [mixable in fat/oil] properties and, with it, the uptake and biotransformation problems often associated with lipophilic compounds."
"The crux of the problem" Heger added, "is really about bioavailability, which can be modulated by either formulation type (powder or water). So having a liquid curcumin product is, in itself, not advantageous unless the formulation is associated with improved bioavailability—meaning better absorption, reduced xenobiotic metabolism, and decreased clearance from the blood," he explained.  "Typically, curcumin formulations that co-contain P-glycoprotein inhibitors such as piperine or turmerone as well as lipid constituents increase curcumin bioavailability compared to curcumin alone."
There's a curcumin for that
To address these issues, ingredient suppliers are introducing new ingredients and technologies that not only work more effectively in various delivery formats but also target curcumin's bioavailability issues…  
Editor's note: This article was excerpted from a longer feature in the "Curcumin at the crossroads" digital magazine. Find the full version and related content by visiting the link.
Karen Raterman is principal, New Leaf Communications, in Arvada, Colorado. She specializes in content marketing strategies and development, corporate communications, public relations and social media for natural brands, dietary supplements and botanical ingredients.
References
1 Kocaadam B and Sanlier N. "Curcumin, an active component of turmeric (Curcuma longa)  and its effects on health." Clin Rev Food Sci Nutrit. 2017;57(13):2889-2895.
2 Jiange S et al. "Curcumin as a potential protective compound against cardiac diseases." Pharmacol Res. 2017;119:373-383.
3 Goozee KG et al. "Examination of the potential clinical value of curcumin in prevention and diagnosis of Alzheimer's disease." British Journal of Nutrition. February;115(3):449-465.
4 Suhett LG et al. "Effect of curcumin supplementation on sport and physical exercise; a systematic review." Crit Rev Food Sci Nutr. 2021;61(6):946-958.
Subscribe and receive the latest insights on the health and nutrition industry.
Join 37,000+ members. Yes, it's completely free.
You May Also Like
---