Supply chain considerations for curcumin
Supply chain considerations for curcumin
Formulating with a top-selling herbal supplement ingredient like curcumin requires due diligence in sourcing to steer clear of adulteration and potency concerns.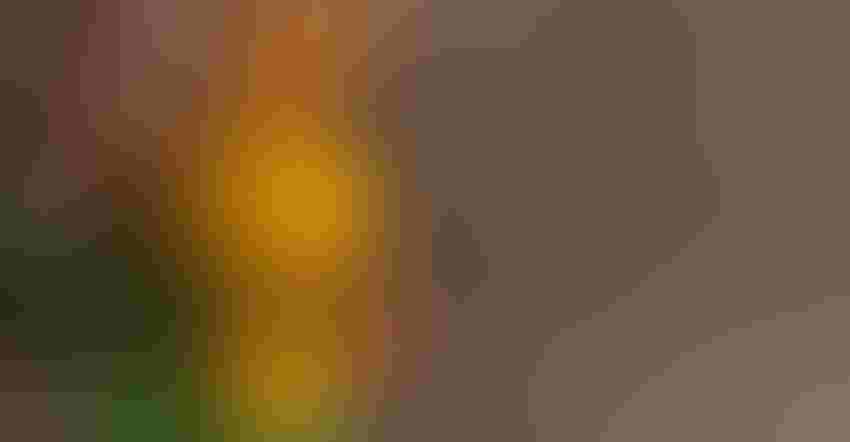 Say "curcumin," "turmeric" or "curry" to most people, and many will recognize it is a spice and supplement that is "good for my health." A growing number of curious consumers will research it to understand why before they buy.
According to Future Market Insights analysis, the global curcumin market size was expected to reach $95.6 million, with an impressively robust 11.3% compound annual growth rate (CAGR) through 2031. Interestingly, the CAGR of curcumin between 2016 and 2020 was a little slower, at 10.8%. The mother plant of curcumin, turmeric (Curcuma longa), is the second-best selling herbal supplement in the U.S. across all market channels, according to the American Botanical Council's 2020 Herb Market Report, which uses SPINS data.
Many consumers, however, may use adulterated curcumin, believing they will obtain the claimed structure/function benefits promised and anticipated.
"The explosive growth has brough to light concerns surrounding adulteration, clean labels, sustainability and traceability of ingredients," emphasized Kristen Marshall, digital marketing manager, Verdure Sciences. Curcumin, she added, is an "overwhelmingly crowded" space, and with no signs of that demand subsiding, some finished product manufacturers may turn to the most readily available and cheaper sources; this tends to result in a less reliable, inconsistent supply chain.
As a raw material, C. longa's alluring ochre-orange hue can conceal additives, such as starches and dyes, according to a Botanical Adulterants Bulletin—published as part of the Botanical Adulterants Prevention Program (BAPP) run by the American Botanical Council (ABC), American Herbal Pharmacopoeia (AHP) and the National Center for Natural Products Research (NCNPR) at the University of Mississippi, Oxford.
C. longa has also been frequently blended with its close cousin, the wild-grown Curcuma zeodaria, resulting in an adulterated product. According to the Bulletin's author, Ezra Bejar, Ph.D., "Turmeric is likely one of the spices most frequently adulterated because of its widespread use and high cost. In some situations, the use of C. zedoaria could be a case of mistaken identity and qualified to be an accidental adulteration due to human error. But the uses of cassava, talc powder, starches, yellow dyes, minerals and synthetic curcumin are clearly intentional and constitute economically motivated adulteration."
Beginning at the source
A motivation for some opportunistic suppliers to get into the game is high consumer demand. With its history of swelling demand, curcumin supply can be stressed, creating challenges in curtailing inferior, adulterated material.
Purity and consistency of raw material curcumin (and other herbs) begins straight at source of origin. It isn't enough to simply pay farmers for their yields. Sabinsa Corp. and Verdure Sciences are examples of how tending to the growers starts the curcumin on the path of authenticity, as well as material integrity.
Sabinsa Corp. anticipated the growth in demand for curcumin based on its research demonstrating health benefits. "We began an extensive contract farming program many years ago and have continued to expand it," said Kalyanam Nagabhushanam, Ph.D., president of R&D, who added the company has a large network of farmers with whom it maintains mutually beneficial relationships.
The farmers are trained in best agricultural practices. "Our fair-trade contracts ensure that even in times of adverse weather conditions that impact yields, they will make a living wage," he explained. "We also support their communities by helping in several of their social causes and supporting schools. And, because of Sabinsa's contract farming program, we know the starting material is authentic. Since we process it ourselves, the chain of custody prevents adulteration."
Similarly, Verdure Sciences has also created long-lasting farming relationships and works to support its partners in mutually beneficial ways, such as supplying seeds and contracting guaranteed buy-backs, offering on-site agronomists for support with regenerative agricultural practices and inter-cropping to effectively mitigate erosion and restore soil nutrients, and provide living wages. Marshall explained that this not only offers a lower entry cost to farmers, but also ensures botanical integrity through a consistent and reliable raw material for the company's proprietary Longvida Optimized Curcumin extract.
Authenticity testing
Turmeric and curcumin have been popular dietary ingredients for some time, and there are many validated standard methods to evaluate identity and compositions. These include the Association of Official Analytical Chemists (AOAC) Official Methods of Analysis, and also a series of monographs from United States Pharmacopeia (USP), according to Holly E. Johnson, Ph.D., chief science officer, American Herbal Products Association (AHPA). "It is critical to choose a method of analysis that is appropriate and fit for purpose for evaluating the material," she underscored.
Curcumin ingredients are composed primarily of three main compounds (curcumin, demethoxycurcumin and bisdemethoxycurcumin), and many suppliers set specifications for the compounds to be present in a specific ratio to indicate authenticity. "It is also important to build a strong supplier/ingredient qualification program with focus on authenticity verification and appropriate methods to support identity specifications," she added.
Jacqueline Rizo, digital engagement and communications specialist at Stratum Nutrition, observed that a challenge in producing and marketing curcumin has been the growth of synthetic and adulterated versions of the natural ingredient derived from the turmeric rhizome. "As with any ingredient experiencing impressive market growth, there are those who will attempt to profit from low quality adulterated ingredients," she commented. "Fortunately, the identity of true, natural curcumin can be substantiated by such methods as carbon-14 dating."
A recently published case study of turmeric authenticity found that "only four out of the 14 samples analyzed supported authentic label claims." [Food Chem. 2022;370:131007.] This study employed an orthogonal testing strategy, which combined the use of carbon-14 testing and high-performance liquid chromatography (HPLC) analyses to discern presence of synthetic curcumin through curcumin-to-curcuminoids value.
To read this article in its entirety, visit our free digital magazine on all things curcumin.
Lisa Schofield is a veteran writer and editor who got her start interviewing rock stars for national music magazines. She now writes and edits content for B2B media and suppliers in the natural health product industry. She has served as editor for Vitamin Retailer and Nutrition Industry Executive, and prior to that as associate editor for Whole Foods.
Subscribe and receive the latest insights on the health and nutrition industry.
Join 37,000+ members. Yes, it's completely free.
You May Also Like
---