Standardization of the 'blessing seed'
Standardization of the 'blessing seed'
Brands selecting a black seed oil ingredient must understand the extraction process to ensure the proper ratios and amount of biological compounds that make it functional.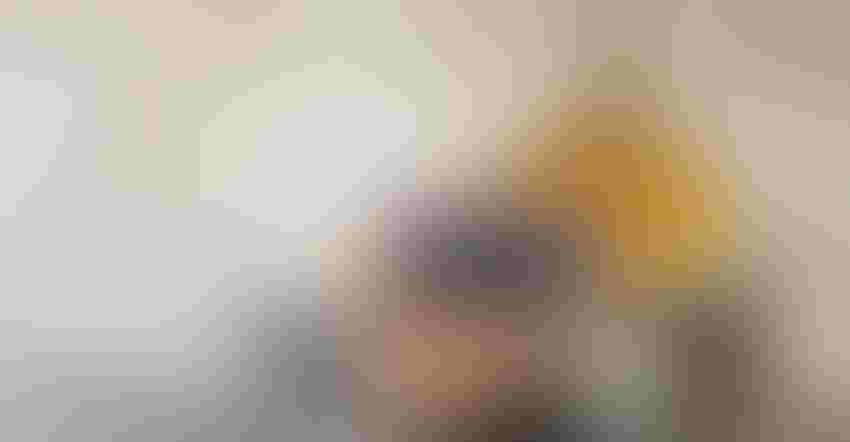 Over the past several decades the healing benefits of black seed (Nigella sativa) have become a significant focus in the world of medicine; more specifically, the oil of these seeds has become the primary focus. To sort through the murky environment of black seed oil (BSO), we need to take a closer look at the current research into what makes this BSO effective and what to look for when purchasing a BSO ingredient.
For analogy purposes, the game show "To Tell the Truth" comes to mind. A person of some notoriety and two impostors try to fool celebrity panelists into choosing one of the impostors instead of the real person. Each celebrity has some time to question the three contestants; while the fakes can lie, the real person has "to tell the truth" about themselves. After every celebrity has had time to question them, they guess who the real person is, and each wrong guess earns the trio cash to split among themselves.
The reference of "To Tell the Truth" is used due to the number of BSO ingredients available in the marketplace that do not have the clinical research "to tell the truth" leaving many people guessing what a valid source of BSO is.
History
Black seed has been used for more than 2,000 years for health and medicinal benefits. N. sativa seeds have been used by various cultures in Asia, Africa, Europe, the Middle and the Far East as a food flavoring or as a natural remedy for numerous ailments.1
The earliest written reference to N. sativa is thought to be in the book of Isaiah in the Old Testament, where the reaping of Nigella and wheat is contrasted (Isaiah 28: 25, 27). The many exciting uses of the black seeds have given it the Arabic approbation "Habbatul Baraka," meaning "blessing seed."1
Most of the therapeutic properties of this plant are due to the presence of thymoquinone (TQ), a major active chemical component of the essential oil.2
To tell the truth: Standardization matters
Realizing the powerful benefits of the primary phytochemical compound TQ found in black seeds, ingredient supplier TriNutra™ began a N. sativa breeding program in Israel, which yields two to three times higher concentrations of TQ compared to traditional black seeds. This is due to the ideal subtropical growing region and its extraction processes. A recent unpublished study has shown that higher concentrations of TQ provide inflammatory fighting potential as compared to other BSO products that contain lower TQ levels.
Because TQ has no set standard or monograph, the quality of products available on the market vary significantly. TriNutra is working with the United States Pharmacopeia (USP) and has submitted a monograph to ensure the quality, purity, consistency, and strength of any products containing TQ.
To tell the truth: Extraction process matters
Cold-pressed is the preferred form of extraction for BSO because it does not involve solvents or heat. Heat and solvents can diminish the quality of the oil, rendering it less effective. Heat will cause some of the compounds to oxidize and lessen the quality of the oil.3 Solvent extraction will not maintain the whole oil composition found in nature. Some of these chemicals can contaminate the end product and change the percentage yield of various nutritional and biological compounds. In some cases, other extraction processes, including CO2 extraction, will attempt to concentrate certain beneficial compounds in BSO such as TQ. This process will usually change the composition ratios, unlike those found in the natural seed.
To tell the truth: Fatty acid content matters
Ongoing research is examining the fatty acid content of BSO containing 3-percent TQ. Unpublished results showed that the higher the fatty acid content reduced the anti-inflammatory effects of TQ. Fatty acids are a significant contributor to free radical production, which triggers an inflammatory response in the body. The higher the content of fatty acid, the more potential for inflammation.4 Fatty acid content will vary depending on the freshness of the seeds and the extraction process used. It has been noticed that when fresh black seeds are used, the fatty acid content is lower. Additionally, fatty acid content will be increased using both carbon dioxide and solvent extraction processes, whereas cold pressed does not have this effect.5
What's Next?
Black seed has been around for centuries; however, it is just starting to gain attraction in the natural products marketplace. Although sales are relatively small, about US$5 million in 2017, the sale of black seed oil increased 202.5 percent from 2016 to 2017, according to a 2017 report from the American Botanical Council's (ABC) HerbalGram.
With this growth, the risk of ingredient adulteration and misinformation also grows. More clinical trials will help those understand this powerful oil, and why it has been referred to as the "blessing seed" for health.
David Foreman is a registered pharmacist, author and media personality known to consumers internationally as "The Herbal Pharmacist." A background in pharmacy and natural medicine put Foreman in an elite class of health experts who can teach integrative medicine practices. He helps consumers achieve health and vitality through his four pillars of health: diet, exercise, spirituality and supplements. Foreman is a graduate of the University of South Carolina College of Pharmacy, currently serves on Organic & Natural Health Association's (O&N) scientific advisory board and is the author of "4 Pillars of Health: Heart Disease."
References
1. Dajani, E et al. "Overview of the Preclinical Pharmacological Properties of Nigella Sativa (Black Seeds): a Complementary Drug with Historical and Clinical Significance." J Physiol Pharmacol. 2016 Dec;67(6):801-817.
2. Mohannad K, Eckl P. "Thymoquinone: an Emerging Natural Drug with a Wide Range of Medical Applications." Iran J Basic Med Sci. 2014 Dec; 17(12): 950–957.
3. Salmani J et al. "Aqueous solubility and degradation kinetics of the phytochemical anticancer thymoquinone; probing the effects of solvents, pH and light." Molecules. 2014 May 8;19(5):5925-39. DOI: 10.3390/molecules19055925.
4. Phaniendra A et al. "Free Radicals: Properties, Sources, Targets, and Their Implication in Various Diseases." Indian J Clin Biochem. 2015 Jan; 30(1): 11–26. DOI: 10.1007/s12291-014-0446-0
5. Mohammed N et al. "The Effects of Different Extraction Methods on Antioxidant Properties, Chemical Composition, and Thermal Behavior of Black Seed (Nigella Sativa L.) Oil." Evid Based Complement Alternat Med. 2016; 2016: 6273817. DOI: 10.1155/2016/6273817
Subscribe and receive the latest insights on the healthy food and beverage industry.
Join 47,000+ members. Yes, it's completely free.
You May Also Like
---