Science, CBD and the prisoner's dilemma
Science, CBD and the prisoner's dilemma
To avoid negative legal action, CBD brands should invest in research on full-spectrum hemp products rather than isolated CBD.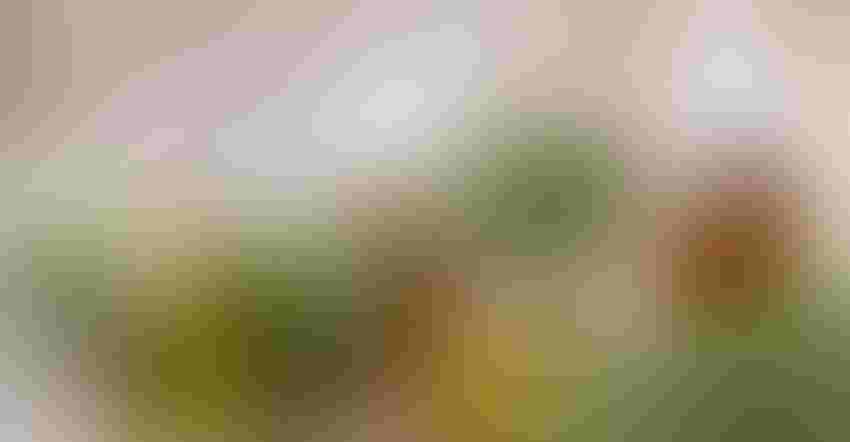 Now that the 2018 Farm Bill has been signed into law, and hemp has been removed from the federal Controlled Substances Act, the temptation to start selling hemp-derived cannabidiol (CBD) products is understandable. Consumer interest in CBD shows no sign of waning.
According to the Hemp Business Journal, the over-the-counter (OTC) market for hemp-derived food, supplement and personal care products containing CBD already exceeds US$190 million, and is projected to surpass $650 million in five years. CBD is being added to pills, powders, liquids and gummies. Label and advertising claims tout its mood-enhancing, sleep-promoting and pain-relieving benefits. It seems that no corner of the market or potential health conditions are impenetrable to the hype of CBD.
But here's the rub: FDA insists CBD may not lawfully be sold in food or dietary supplements. In a public statement issued the same day the Farm Bill was enacted, FDA Commissioner Scott Gottlieb, M.D., announced, "It's unlawful under the Federal Food, Drug and Cosmetic Act (FD&C Act) to introduce food containing added CBD or THC [tetrahydrocannabinol] into interstate commerce, or to market CBD or THC products as, or in, dietary supplements, regardless of whether the substances are hemp-derived."
Dr. Gottlieb explained, "Both CBD and THC are active ingredients in FDA-approved drugs and were the subject of substantial clinical investigations before they were marketed as foods or dietary supplements. Under the FD&C Act, it's illegal to introduce drug ingredients like these into the food supply, or to market them as dietary supplements." In other words, if the "article" was first studied for drug purposes, it's prohibited as a food or supplement; only if the "article" was previously sold in food or supplements (prior to the start of clinical investigations on the drug) must the drug and the food or supplement learn to coexist in the marketplace. This is how the prescription fish oil Lovaza (from GlaxoSmithKline) and fish oil dietary supplements have successfully coexisted since 2004.
Some creative marketers have sought to avoid the potentially negative legal attention from marketing CBD as an enumerated ingredient on their labels. They choose instead to market their products as "full-spectrum hemp" extract. Seemingly, this approach might indeed dodge the legal conundrum altogether—after all, "full-spectrum hemp" is not the "article" that was being studied in those drug trials; it was relatively isolated CBD or THC.
But the prisoner's dilemma is not solved so easily. Remember in the classic psychological game, each prisoner is tempted to talk, to spill the beans on the other and commit the other prisoner to additional jail time. If a company is selling "full-spectrum hemp," can it still make the same claims as it would for CBD? Unfortunately, the medical literature is rather lean on research that supports claims for "full-spectrum hemp" as opposed to CBD or other isolated cannabinoids. And in all the excitement to meet consumer desire for products, it's easy to forget fundamental labeling and advertising requirements that the substantiation for a claim must match the ingredient identity and dosage amounts in the product.
If a brand wants to avail its "full-spectrum hemp" products of the substantiation research available specifically for CBD, then one would have to standardize that "full-spectrum hemp" product to ensure that it reliably and consistently delivers the same levels of CBD utilized in the underlying research. To do that requires isolating and standardizing those CBD levels, which means, in FDA's eyes, they are now selling CBD—the very "article" FDA says is off limits to food and supplements.
This is exactly the dilemma that has plagued marketers of red yeast rice for the past 18 years. Since the Pharmanex decision was handed down by the Tenth Circuit in 2000, FDA has prohibited supplement manufacturers from manipulating the levels of lovastatin in red yeast rice for exactly this reason. To do so would be to market the "article" FDA says can only be sold as a drug.
Fortunately, there is a way out of this dilemma. And that's conducting research on what truly is full-spectrum hemp extract. Researchers are likely to demonstrate a wealth of beneficial effects from full-spectrum hemp on the endocannabinoid system of the human body. Companies who view hemp as the next "get rich quick" ingredient need to re-invest some of those profits quickly into bona fide research of full-spectrum hemp. Scientific evidence of health effects needs to keep pace with consumer frenzy. Even as the industry engages with FDA to find an alternative pathway to market for CBD, the industry will do well to commit itself to study carefully this golden goose before the prisoner's dilemma catches them for good.
Editor's Note: On Tuesday, Feb. 26 from 2 to 4 p.m. EST, the Council for Responsible Nutrition (CRN) and Natural Products INSIDER will present a webinar, "CBD is Out of the Block—Can Science Catch Up?" It is designed to help companies better understand hemp-derived CBD products, how CBD works, and learn about the existing body of evidence supporting the safety and benefits of products that contain this ubiquitous ingredient. Pre-registration is required; for more information, click the webinar title above.
Steve Mister is the president and CEO of the Council for Responsible Nutrition (CRN, crnusa.org), a trade association for the dietary supplement and functional food industry.
Subscribe and receive the latest insights on the health and nutrition industry.
Join 37,000+ members. Yes, it's completely free.
You May Also Like
---