Recreational marijuana: How one Denver dispensary is soaring to new highs
Recreational marijuana: How one Denver dispensary is soaring to new highs
Medicine Man has raised $1.6 million in capital and is expanding its grow facility as part of a dream to develop a national brand in an industry that is barely six months old.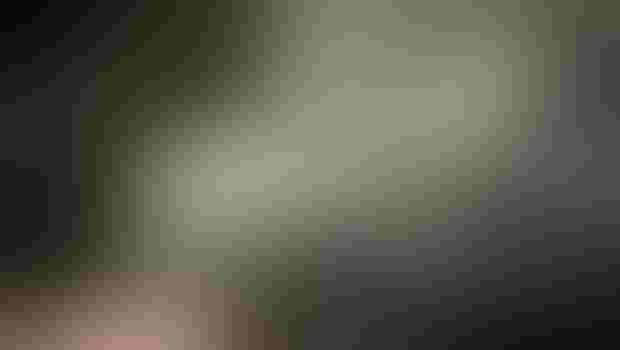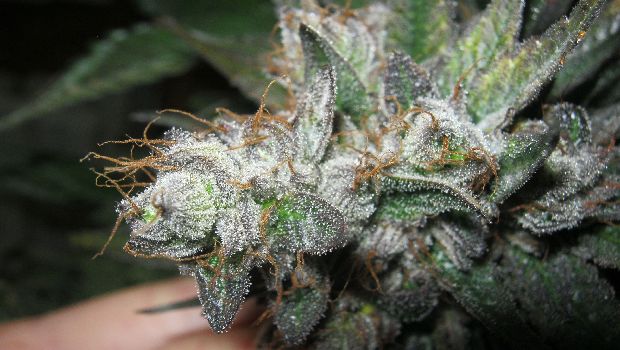 Editor's Note: This story is the first part in a series of articles and video documentaries that surveys the state of the legal marijuana and hemp industries.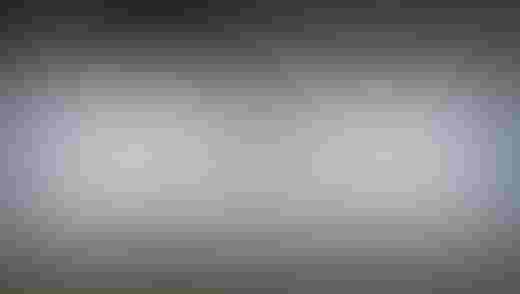 DENVER—On Sept. 24, 2013, Andy Williams pitched his business to a group of investors before The ArcView Group. Until that meeting in Denver, Williams had found it virtually impossible to persuade investors—other than his mom—to sink cash into a family-owned business, Medicine Man.
Times have changed. Medicine Man has raised $1.6 million in capital and is expanding its grow facility as part of a dream to develop a national brand in an industry that is barely six months old: recreational marijuana.
Strangely enough, Medicine Man has the Obama administration partly to thank. In the fall of 2009, the U.S. Department of Justice released a memorandum from Deputy Attorney General David W. Ogden, outlining guidance to federal prosecutors in states that had authorized the medical use of marijuana. The Ogden Memo advised prosecutors they "should not focus federal resources in your states on individuals whose actions are in clear and unambiguous compliance with existing state laws providing for the medical use of marijuana."
That's when Williams had a talk with his brother Pete about starting a medical marijuana business. Pete, now 43 years old, had been growing weed in his basement as a caregiver for medical marijuana patients and earning decent dough.
Andy wasn't exactly the stereotypical candidate to run a pot dispensary. A 46-year-old engineer, he had launched his career as a Cavalry Scout in the Army and moved on to operate a number of construction companies focused on residential home improvements and the foreclosure industry. Williams also worked for a variety of corporations from Sun Microsystems to Boeing-owned Jeppesen to Electronic Warfare Associates, a company that he said designed and serviced flight and weapon systems trainers for the U.S. Navy and Marines.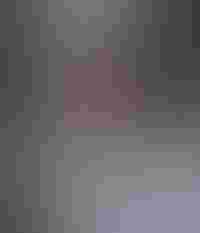 In December 2009, Williams jettisoned the life of a white-collar employee. He and Pete launched Medicine Man, a medical marijuana dispensary.
In order to finance the venture, the brothers approached their mom Michelle Zeman and stepdad Lou Zeman. Andy said his mother had never touched marijuana yet she agreed to lend a hand.
"Thank God," he said, "for trusting parents."
Andy, Medicine Man's president, and Pete, chief operating officer, started the business with $150,000 and eventually borrowed a total of $630,000. In January 2010, they moved into the massive building in northeast Denver and became profitable 15 months later.
The brothers didn't pay back their mom. Instead, she has claimed an ownership stake in the fast-growing dispensary and is one of several relatives working there. Andy's sister Sally Vander Veer is controller, while his niece serves as a "budtender" and receptionist. Other family members have roles in reception, quality control and facilities management.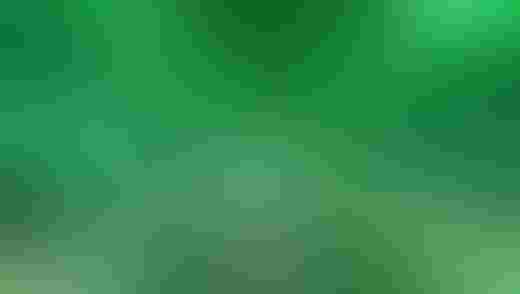 "Independence Day"
It was Amendment 64—the ballot initiative in which Coloradans legalized recreational marijuana—that catapulted Medicine Man to new highs.
On Jan. 1, 2014, a snowy and rainy day in Denver, Medicine Man made history as one of the first dispensaries ever to sell recreational pot. The demand was phenomenal. Some patrons were lined up outside Medicine Man's door at 2 a.m.—five hours before the dispensary could legally sell recreational bud.
"You have never seen a happier crowd…it was absolutely palpable the excitement in the air. It really was an Independence Day for the marijuana community," Andy Williams said. "People were in line doing the wave like they do at sporting events. People would come out and jump in the air and just give a hoo-wah—when they left, the whole crowd would clap. It was absolutely an amazing day."
And one that reaped Medicine Man an astonishing $100,000 in sales. Andy said the business generated approximately $1 million the first month of recreational sales.
"Our goal, our mission, or vision was to become the leading provider of medical marijuana in the state of Colorado and to be the Costco of marijuana," he declared. "And that's what we have become."
Although other dispensaries with multiple locations yield greater combined sales, Andy said Medicine Man is the largest single dispensary in Colorado. Medicine Man is only one of the 200 retail marijuana stores that has secured a license through the State of Colorado as of May 1, 2014. Although the Colorado Department of Revenue has not disclosed sales of individual dispensaries, the state collected more than $16 million in marijuana taxes through the first three months of the year. That includes $4.7 million through a 10 percent retail marijuana sales tax and $1.1 million via a 15 percent retail marijuana excise tax. Another $10.1 million was diverted to state coffers through a 2.9 percent sales tax on medical and retail marijuana. 
Needing an angel
Entrepreneurs like Andy and Pete Williams are on the leading edge of a U.S. retail cannabis sales market that is projected to skyrocket as high as $8.2 billion by 2018. That's according to the 2014 edition of the "Marijuana Business Factbook."
New businesses are rapidly emerging in the legal marijuana industry, including companies to support marijuana growers and dispensaries ranging from suppliers of growing equipment to makers of edibles like THC-infused candies and cookies.
The start-up ventures are in dire need of capital. Enter the ArcView Angel Investor Network, which brings together entrepreneurs and more than 200 accredited investors. Overseeing the network are Troy Dayton, a long-time activist for the legalization of marijuana, and his partner Steve DeAngelo, the co-founder of a renowned cannabis dispensary in California known as Harborside Health Center in Oakland and San Jose, Calif.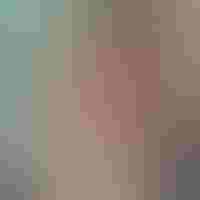 Dayton said at least $10 million in capital has been raised for marijuana-related businesses following presentations companies have pitched to the network. According to a press release, 14 private companies have received funds through members of the ArcView Network. But investors weren't gung ho about the business until recently.
"Interestingly enough, people didn't really start pulling the trigger until they actually saw adults walking into stores buying cannabis," Dayton, ArcView Group CEO, said in a phone interview. "What really changed everything was January 1 in Denver when you could actually see people actually buying from stores. That changed everything. That's what really caused people to start making investments."
Andy Williams said Medicine Man raised $1.2 million in capital from 10 different ArcView investors, including a venture capitalist, an IT professional, medical doctor and financial manager. Medicine Man is using the proceeds to expand its grow facility in order to boost its production capacity and offer education about the industry to the general public, professionals, government officials and police departments, he said.
"Now there are funds all over the place popping up that are catering to this industry because they are making 20% on their money or so," Andy said. "The money is coming from individuals, accredited investors from all walks of life."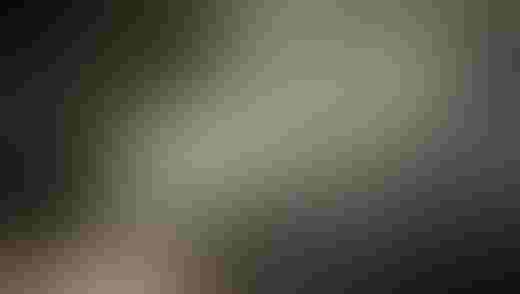 From natural products to weed
Patrick Rea of Boulder, Colorado is staking a claim in the marijuana business. He is forming a venture capital fund, Miso Capital, to support start-up businesses that target the legal cannabis industry.
The 38-year-old Rea comes from the natural products industry where he began as an analyst in the late 1990s with a boutique investment firm (Health Business Partners) before moving on to lead Nutrition Business Journal and a number of other media properties owned by New Hope Natural Media. His business partner, Mark Nottoli, founded PharmaNutrients, Inc. a supplier of nutrition compounds, and NourishLife LLC., an ecommerce marketer of specialty omega-3 fatty acid nutritional supplements.
Rea cited similarities between the natural products industry and the legal marijuana business.
"It's a consumer products industry. It's a preferable alternative market whereas dietary supplements are preferable to pharmaceutical drugs. In many ways cannabis is the same. It's a natural product," Rea said in an interview last month at his office in Boulder near the bustling Pearl Street. "And the…profile of the consumer is similar, highly educated, open minded, interested in self-care."
Miso Capital plans on targeting businesses in the early growth phase. "It's an entrepreneur with a great idea. We're interested in funding the development of that idea. Or…we're interested in funding the growth of that startup," Rea said. "We're looking at early stage…investments with our venture capital fund so that we can help entrepreneurs as much with our guidance and advice as we can with their capital."
Shareholder exuberance
The stock market has responded enthusiastically to businesses that cater to the cannabis sector. Of the 17 public companies followed by High Alert Investment Management, a venture capital and sell-side equity research provider based in Toronto, Canada, the majority boasted stock prices that were up more than 100% over the last year, Joseph Hogue, former director of institutional research, said during a phone interview in April. Some stocks have skyrocketed more than 1000%. (High Alert decided to discontinue its research division and Hogue now works as a contract equity analyst).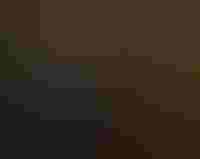 Many of the stocks trade at only pennies or dimes with little to no revenues and earnings, increasing the risks that the companies' access to capital will evaporate—leaving stockholders with worthless shares.
"Even in the most optimistic regulatory and industry environment, a lot of these companies won't be around in three to five years," Hogue said. "Some will have merged into other companies. Some will have been bought out."
Others, despite having an advantage as the first to go to market, may be unable to compete with emerging rivals. 
Andy Williams wants to hang around until the financial whales are ready to consolidate the industry. That could be several years from now after more states—and perhaps the federal government—legalize recreational marijuana.
"I really want to have a national brand that is recognized no matter where you go as having the same high quality, safe and consistent marijuana whether it's for medication or for recreational use," Williams said. "And then some day when the big boys come in and try to buy out and consolidate the industry, hopefully I'm one of those."
Subscribe and receive the latest insights on the healthy food and beverage industry.
Join 47,000+ members. Yes, it's completely free.
You May Also Like
---