Promising growth areas for CBD and other phytocannabinoids
Promising growth areas for CBD and other phytocannabinoids
Researchers are beginning to build the sturdy scaffolding of proof of efficacy for viability of CBD in a wide range of condition-specific applications.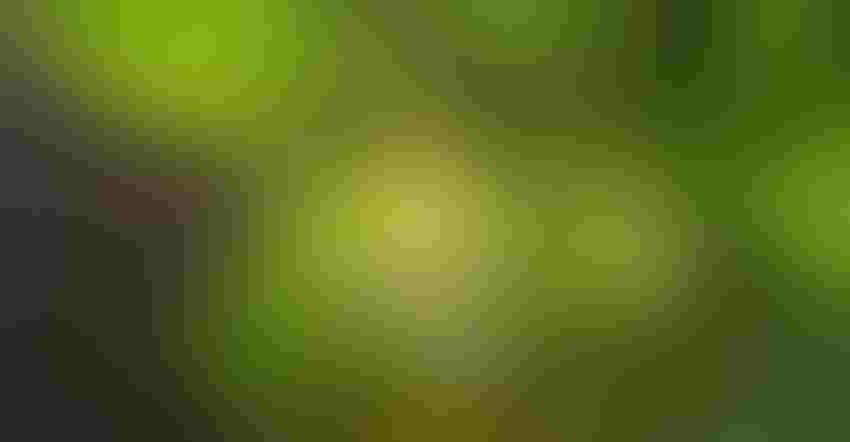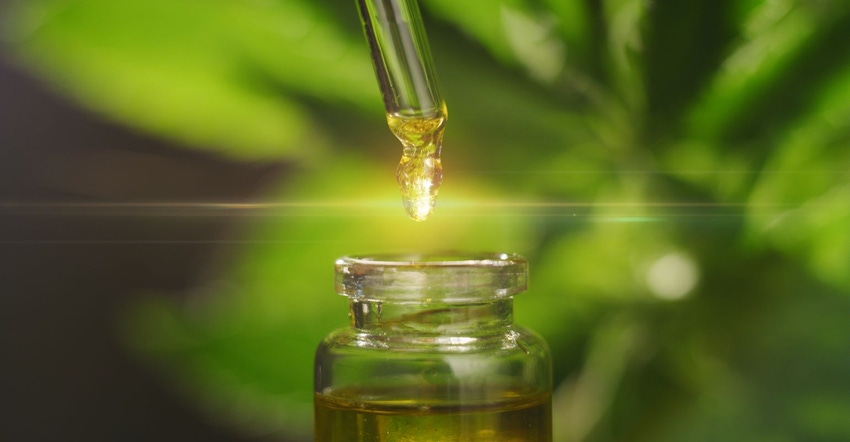 One of the speediest-growing subcategories of consumer natural health products is, without a doubt, the CBD sector. In a report, Grand View Research estimated the 2020 global consumer health CBD market to be worth $9.42 billion, with an anticipated compound annual growth rate (CAGR) of 24.6% from 2020 to 2027.
Research linking CBD to health and wellness is also a spirited activity worldwide, the results of which will continue to inform product development opportunities. According to Grand View Research's report, CBD products are proliferating as oils; tinctures; concentrates; capsules; topical solutions such as lotions, salves and lip balms; as well as edibles encompassing coffees, gum/candies, chocolate and bakery products. The firm noted, "Various industries such as pharmaceuticals, personal care and cosmetics, nutraceuticals, and food and beverages are developing CBD-derived products for health and wellness purposes."
Researchers have identified more than 110 cannabinoids and 120 terpenes, but authors of one paper asserted that the enzymatic reaction between a resorcinol and an isoprenoid group in the plant can result in nearly 150 phytocannabinoids.1
Carl Germano, CDN, a board-certified clinical nutritionist and vice president for Verdant Oasis, said the emerging science illuminating the importance of the endocannabinoid system (ECS) and the role of hemp phytocannabinoids (including CBD) in supporting the ECS "will certainly dominate nutrition and medicine for decades to come." However, he stated, focusing only on cannabidiol as one of more than 100 phytocannabinoids "negates the synergism of all family members that contribute to meaningful clinical benefit."
Work, most of it in vitro and animal, continues to investigate how CBD and its phytocannabinoid siblings affect specific areas of human (and pet) health.
According to Germano, evidence is accumulating on the positive impact of phytocannabinoids, including CBD, on the musculoskeletal system. In the ECS, cannabinoid receptors CB1 and CB2 are somewhat commonly present in bone and have been found to help to regulate bone maintenance.2
When it comes to the exercise category, although protein and caffeine have dominated, the role of the ECS in sports performance and recovery is beginning to become "one of the most important stories in sports nutrition," Germano asserted. One recent review explored various physiological and psychological effects of CBD that may be relevant to competitive sports and exercise, despite a lack of direct human studies.3
CBD's role in upper respiratory health is currently being investigated, and several in vitro studies have uncovered strong evidence to develop human clinical trials.
Beyond that, a review analyzing case reports, case series and randomized controlled trials (RCTs) utilizing CBD capsules or sublingual sprays either alone or in conjunction with other therapies in humans concluded that CBD (in dose ranges from 6 mg to 400 mg) has a "promising role" in the management of anxiety.4
Additionally, Jeanette Jacknin, M.D., CEO of Dr. Jacknin's Skincare LLC and author of "Smart Medicine for Your Skin," asserted, "The research is very compelling that topical CBD and other cannabinoids can help in acne,5,6 eczema7 and wounds.8
This article is but a sampling of a longer article with much more research and market data. To read it in its entirety—along with a range of additional articles on the niche—check out the CBD digital magazine.
References
1 Hanuš LO et al. "Phytocannabinoids: a unified critical inventory." Nat Prod Rep. 2016;33:1357-1392.
2 Bab I, Zimmer A, Melamed E. "Cannabinoids and the skeleton: from marijuana to reversal of bone loss." Ann Med. 2009;41(8):560-567.
3 McCartney D et al. "Cannabidiol and Sports Performance: a Narrative Review of Relevant Evidence and Recommendations for Future Research." Sports Med Open. 2020;6(1):27.
4 Skelley JW. "Use of cannabidiol in anxiety and anxiety-related disorders." J Am Pharm Assoc. 2020;60(1):253-261.
5 Olah A et al. "Cannabidiol exerts sebostatic and anti-inflammatory effects on human sebocytes." J Clin Invest. 2014;124(9):3713-3724.
6 Spleman L et al. "The safety of topical cannabidiol (CBD) for the treatment of acne." J Invest Dermatol. 2018;138(5):S180.
7 Petrosino S et al. "Anti-inflammatory properties of cannabidiol, a nonpsychotropic cannabinoid, in experimental allergic contact dermatitis." J Pharmacol Exp Ther. 2018;365(3):652-663.
8 Sangiovanni E et al. "Cannabis sativa L. Extract and Cannabidiol Inhibit in vitro Mediators of Skin Inflammation and Wound Injury." Phytotherapy Res. 2019;33(8):2083-2093.
Lisa Schofield is a veteran writer and editor who got her start interviewing rock stars for national music magazines. She now writes and edits content for B2B media and suppliers in the natural health product industry. She has served as editor for Vitamin Retailer and Nutrition Industry Executive, and prior to that as associate editor for Whole Foods.
Subscribe and receive the latest insights on the healthy food and beverage industry.
Join 47,000+ members. Yes, it's completely free.
You May Also Like
---