Lipogen Builds Phospholipids R&D Center, and Other News
Lipogen Builds Phospholipids R&D Center, and Other News
In addition to Lipogen expanding its facilities and building a new phospholipids R&D center, several other companies announced certifications, affiliations, product, company and staff news.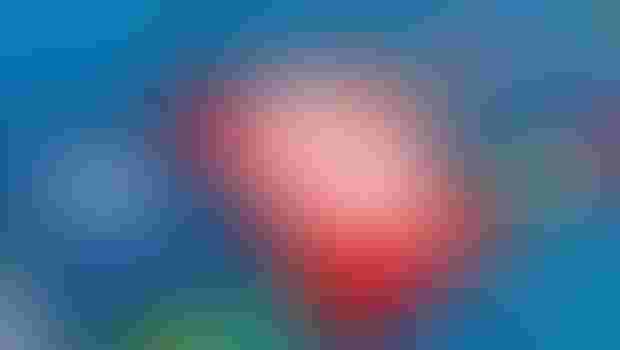 In addition to Lipogen expanding its facilities and building a new phospholipids R&D center, several other companies announced certifications, affiliations, product, company and staff news. Read on for recent industry developments.
Expansion, Appointments
Lipogen Ltd. is expanding its production facilities and building a new phospholipids research and development (R&D) center in response to rapid, 50 percent jump in sales of brain and stress health solutions in Q1-Q3 2015. The phospholipids R&D center was designed to support product development and product research at Lipogen facilities. The company appointed Abraham Rutenberg as VP and R&D manager.
Lipogen invested US$2.6 million in building two additional production lines for PhosphatidylSerine (PS) and Phosphatidic Acid (PA). The company also added 10,000 sq. ft. to its facilities to double production capabilities for PS and PA. Upgrades include automated controlled processing to reduce production costs through improved production traceability, and implementing new safety methods.
In addition, Lipogen expanded its headquarters, appointing Ariel Gordon as VP business development manager to develop new segments and markets for Lipogen's leading brands.
EU Organic Certification
Prakruti Products Pvt. Ltd., India, received EU organic certification. The Netherlands-based Control Union Certifications program included a stringent audit of each step of the production chain to ensure compliance with EU organic regulations and standards. Prakruti already holds organic certification as per NPOP and NOP standards with USDA certification. The company will also continue to offer its nonorganic standardized herbal extracts and specialty ingredients.
New Headquarters, Partnership
Chicago Mayor Rahm Emanuel and SPINS' owner and CEO Tony Olson announced the opening of the company's new corporate headquarters, which relocated from Schaumburg, Illinois, to the city of Chicago. The 22,000-sq.-ft. space occupies two floors in a LEED-certified brick and timber building. The move coincided with SPINS' 20th anniversary.
Strategic partner FamilyFarmed's move across the street from SPINS adds to the River North neighborhood's attraction as a focal point of food innovation.
SPINS also announced a new partnership with HowGood, an independent research organization based in New York that rates foods for best practices in sustainability. HowGood rates and marks products as Good, Great, and Best with retail shelf tags. Current partner stores are seeing an increase of $2.30 in the average consumer spend per basket, with "Best"-rated products driving the majority of growth.
"It's proven that socially and environmentally responsible foods are supported by the majority of today's shoppers and retailers," said Alexander Gillett, CEO, HowGood. "This partnership with SPINS creates a data-driven opportunity to understand the market's overwhelming interest, and will help ensure the success of sustainable producers and the future vitality of our food system."
New Staff, AHPA Membership
Blake Halversen joined the team of HP Ingredients (HPI) as account executive, responsible for both sales and customer service. He will be delivering presentations, performing one-on-one sales and service meetings, and assisting in marketing and promotions, as well as educational endeavors for brand marketers.
After Halversen graduated from Vanderbilt University with a bachelor's degree in economics, he worked for a firm acquired by Morgan Stanley. He developed a passion for exotic ingredients during travels to Asia and Europe, and studied culinary arts. HPI CEO Annie Eng said, "The combination of botanical knowledge and scientific methodology, coupled with Blake's lengthy sales experience, has made him an invaluable member of the HP Ingredients team."
HPI also recently joined the American Herbal Products Association. "AHPA is a revered association that prioritizes sound science, continued industry education, safety and quality for botanical producers," Eng stated.
AIDP was also invited to join AHPA. According to Thomas Tritt, key account manager at AIDP, "Our growth in the botanical/herbal space is now supported by AHPA's resources—the only national trade association that is focused primarily on herbs and botanicals."
Offerings Expanded
Glanbia Nutritionals, a global innovator in value-added protein and grain ingredient solutions and nutrient premix service provider, is pleased to announce the addition of a new plant-based protein alternative within its HarvestPro™ plant protein line. HarvestPro Wheat Protein 85, comprised of wheat protein developed and produced by MGP Ingredients, offers a water-dispersible and lightly hydrolyzed wheat protein with a favorable flavor profile. It contains double the glutamine levels and increased proline levels compared to soy and whey protein isolates.
A HarvestPro Wheat Protein human study showed positive results in athletes. Subjects were given HarvestPro Wheat Protein, whey protein isolate, soy protein isolate or control (water) and put through a 75 percent VO2 max run test. It was found that, at minimum, HarvestPro Wheat Protein performed as well as soy and whey proteins for reducing muscle soreness post-exercise and maintaining healthy blood glucose and lactate levels during exercise.
Standardized to 85 percent protein content with a light hydrolysis process, HarvestPro Wheat Protein yields an improved amino acid profile, as well as a more favorable flavor profile due to high glutamine levels. Offered in both an agglomerated and non-agglomerated form through Glanbia, HarvestPro Wheat Protein can be utilized in a variety of applications such as ready-to-mix powders, bars, baked goods and analogue cheese to improve extensibility. It is GRAS, Non-GMO, Halal and Kosher-compliant.
Program Receives Endorsement, Underwriting Support
The American Botanical Council (ABC) is pleased to announce the financial support and endorsement of the ABC-AHP-NCNPR Botanical Adulterants Program by the Canadian Health Food Association (CHFA), Canada's largest trade association dedicated to natural health and organic products.
The Botanical Adulterants Program is a coalition of three nonprofit groups: ABC, the American Herbal Pharmacopoeia (AHP), and the University of Mississippi's National Center for Natural Products Research (NCNPR). More than 170 American and international parties have supported and cooperated with the program, which educates and provides advice about the various challenges related to adulterated herbs, botanical extracts and other botanical ingredients in commerce. These parties include nonprofit organizations, analytical laboratories, professional scientists, integrative healthcare practitioners, natural product industry members, and others.
In a letter, CHFA President Helen Long announced CHFA's support of the program, writing that she "looks forward to ongoing collaboration with … the program as a means of improving NHP quality in Canada and beyond."
New Addition
Steve Hanson joined the investment banking group of Columbia West Capital as a senior advisor. Founder and owner of nutrainsights.com, an online content site dedicated to providing primary and secondary research reports on the global nutrition industry, Hanson is also CEO and owner of Grip Ideas, a marketing, branding and business development consultancy focused in the nutrition industry.
With nearly 20 years of successful marketing and management experience, Hanson has served leading companies in the nutrition industry and is known for helping to build the brand success stories of ingredients such as FloraGLO® Lutein, Ester-C® and MEG-3®.  Prior to starting his consultancy, he was worldwide marketing vice president for Kemin.
Production Expansion
Archer Daniels Midland Co. (ADM) increased its capacity to serve growing regional demand for value-added food ingredients and animal-nutrition products with the opening of two plants in China.
ADM CEO Juan Luciano joined government officials and representatives from Matsutani Chemical Industry Co. Ltd., for a ribbon-cutting ceremony in the northeastern coastal city of Tianjin, marking the opening of a plant to produce Fibersol® soluble dietary fiber. Later that week, Luciano stood alongside officials from the eastern city of Nanjing to mark the opening of a feed-premix plant—ADM's third in the country.
The Nanjing facility will manufacture nutritional premixes that can be added to animal rations to promote good health and optimal growth. Such premixes typically contain various vitamins and minerals, amino acids such as lysine and threonine, and other ingredients. ADM will manufacture an estimated 30,000 metric tons of premix products per year at the Nanjing facility. The company also owns premix production facilities in Tianjin and in Dalian, and a fourth is currently under construction in Zhangzhou.
Revisited Portfolio Launched
Epi Ingredients rolled out a new corporate identity, laying the foundation for a complete redefinition of the company's offering, along with the consequent remodeling of its sales tools. The company will introduce both rollouts at Food Ingredients Europe (FIE), Dec. 1 to 3 in Paris. The company will offer products sampling, including:
• Frozen yogurt featuring its fermented powders containing live cultures.
• Cookies, filled with a mixture containing its yogurt powder
• Ice cream made with its whole milk replacers in an effort to cut recipe costs
• A sports nutrition instant-mix, providing a high-protein content via the company's caseinates.
New Product, Award Nomination
Probi launched a new probiotic iron absorption product, Probi FerroSorb®, available through partners worldwide beginning in 2016. Probi FerroSorb has also been nominated to the FIE Innovation Awards 2015, in the "Best Functional Innovation" category. The winner will be announced at the FIE event in Paris, December 2015.
Probi FerroSorb is a combination of the lactic acid bacteria LP299V®, vitamin C, folic acid and a carefully balanced amount of iron. It's designed to target iron deficiency in a unique way, offering increased iron uptake with support to the digestive system. Five clinical trials showed a significant increase of iron absorption from a meal.
Solution Aids Cheese Production
A new report from DSM quantified the sustainable advantages of using its cheese ripening solution, Pack-Age®, over naturally ripened and coated Gouda and Parmesan cheese. The product is a moisture-permeable cheese ripening membrane enabling hard to semi-hard cheeses to mature naturally, without the risk of spoilage by mold. As no coating is used in the process, Pack-Age eliminates the formation of strong dry rind.
Using this solution across the cheese industry would prevent losing around 200,000 tons of Gouda and Parmesan cheeses per year during the production process. The main product waste normally occurs due to spoilage, slicing and grating because of the removal of dry rind and coating. Furthermore, a yield increase of 121,000 tons can be achieved. Both factors contribute to the reduction of the amount of milk needed with 3.55 billion liters per year. And because no further preservatives are needed, labeling requirements are simplified.
Using Pack-Age means enables consumers to eat more cheese of what they buy, as nearly 50-percent less rind needs to be thrown away. Concerning the environment, Pack-Age can reduce the amount of milk needed for global cheese production by 3.55 billion liters per year, whilst increasing product yield and eliminating cutting losses. This reduction is equivalent to milk from 400,000 cows that produce 6.25 million tons of CO2 every year.
Subscribe and receive the latest insights on the healthy food and beverage industry.
Join 47,000+ members. Yes, it's completely free.
You May Also Like
---