Innovations in Non-Animal Capsules
Innovations in Non-Animal Capsules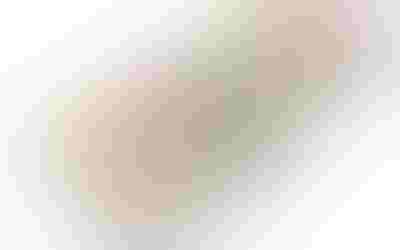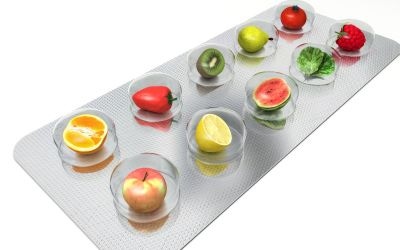 Hard gelatin capsules have served as an effective delivery form for dietary supplements for more than 100 years. Generally made of bovine, they have been the product of choice due to their versatile and reliable performance. But plant-based capsules have gradually been gaining share in the hard capsule market since the first non-animal hydroxypropyl methylcellulose (HPMC) capsule was introduced more than a decade ago.
Vegetarian capsules were accepted because they satisfied a wide variety of health, dietary and cultural requirements of the booming lifestyle-driven market. In the United States, the Natural Marketing Institute (NMI) reported 35 percent of supplement users say a vegetarian or non-animal source is important when choosing a supplement, up from 26 percent in 2006and this group is among the most frequent users of supplements. In a recent study of supplement users in Europe, conducted by Capsugel, more than 45 percent of respondents said they would be more likely to purchase a supplement if they knew it was in a vegetarian, plant-based capsule.
Of the 70 million shoppers currently seeking vegetarian productsa market growing at a rate of 9 percent annually69 percent agree regular supplement intake offers benefits, according to NMI data. They prefer supplements from non-animal sources, and delivering them in a vegetarian capsule boosts the intrinsic merit of the entire package, especially if the product can claim no additives, no preservatives, no allergens, non-GMO, starch free, gluten free, kosher and halal certified and/or approved by the Vegetarian Society.
Another reason for the growing market gains is recent technological innovations have allowed for customization. Companies can now satisfy the diverse needs of their businesses and branch out to more niches of the broader consumer market. The unique features of non-animal capsules offer distinct advantages in manufacturing ease, marketing, global certification, dissolution profiles, delivery of specific ingredients and more.
Standard HPMC Capsules
Although they are appropriate for delivery of all types of products, HPMC capsules are especially good for challenging ingredients and can help protect products that react more easily to moisture in the environment, including hygroscopic fills, dry herbal products and active probiotics. Thats because they are very low in moistureapproximately 4 percent to 6 percent at 50 percent relative humidity compared to gelatin at 12 percent to 14 percent. The low-moisture content helps to maintain product stability and prevents cross linking between the capsule and formulas.
Enhanced Vegetarian Capsules
Enhanced HPMC capsules offer all the benefits of the basic vegetarian capsules, plus a few more. Original vegetarian capsules sport a low-luster sheen for a natural look, while enhanced versions have a high-gloss appearance and an extensive portfolio of colorsadvantages in the health and beauty, and sports nutrition marketplaces. Due to a special patented process that eliminates the need for gelling agents or additional excipients, these capsules dissolve quickly like a gelatin100 percent in 30 minutes or less. This efficient dissolution profile is often important in the sports nutrition market for timed supplementation. Finally, this capsule is physically durable, and resistant to stringent heat and humidity conditions, helping to maintain product stability wherever they are stored and/or distributed.
Slow-Dissolving Vegetarian Capsules for Acid Protection
Another new formula of HPMC capsules slows down the capsule opening after swallowing to a rate that is less than for conventional capsules. These are not enteric capsules, but the formula protects contents for at least 30 minutes in the stomachs pH of 1.2, fully opening at an intestinal pH of 6.8. Because the protection is in the capsule, it can eliminate the need to apply protective coatings that add time and costs to the manufacturing process, and could damage ingredients due to heat, microbial contamination or other factors. The combination of acid protection and targeted release is designed for products such as probiotic and enzyme strains that might be susceptible to stomach acid. Research also shows the slowed disintegration helps prevent a bad aftertaste for some ingredients such as garlic or valerian root.
Very Low Moisture Capsules
HPMC is a good candidate for products that require exceptionally low moisture for improved stability after packaging. Because of the very low water content (2 percent to 3 percent range), these capsules can effectively and economically manage the challenges of protecting the integrity of moisture-sensitive products at every stage of their lifecycle, from production through distribution, storage and consumer use.
Pullulan Capsules
Pullulan is a vegetable-derived, water-soluble polysaccharide produced through a natural fermentation process, making it a more natural capsule. Capsules made of pullulan offer an important option for distribution of organic supplements in the United States, which does not permit organic labeling language on organic ingredients encapsulated in HPMC capsules. Because pullulan offers the best oxygen barrier of all the plant-based products, these capsules can help mask pungent odors from ingredients and enhance the protection of sensitive ingredients. A new pullulan capsule made from naturally fermented tapioca was recently launched in the U.S. market; it has been tested with a variety of hygroscopic fillings and has demonstrated robust production performance and stability.
The demand for plant-based capsules will grow as customers look for performance, quality and lifestyle fit. The new portfolios of plant-based capsules now provide technological advantages that can help provide better results for the ingredients inside.
Missy Lowery is the marketing manager at Capsugel.
Today's consumer is more interesting in vegetarian options and other healthy living prouducts. Find out more about the attitudes and behavior of consumers in the world of health and wellness in the SupplySide MarketPlace education session, "Marketing to Todays Wellness Consumer," where Greg Prang, Ph.D., senior ethnographic analyst, The Hartman Group Inc., will provide best practices for executing on key product and brand elements with best in-class examples. The session is set for Thursday, May 10, at 9 a.m. to 11 a.m., at the Javits Center in New York.
Subscribe and receive the latest insights on the healthy food and beverage industry.
Join 47,000+ members. Yes, it's completely free.
You May Also Like
---