Hemp benefits for animals
Hemp benefits for animals
Research suggested that dogs and livestock may benefit from CBD's effects on mood, inflammation and skin health.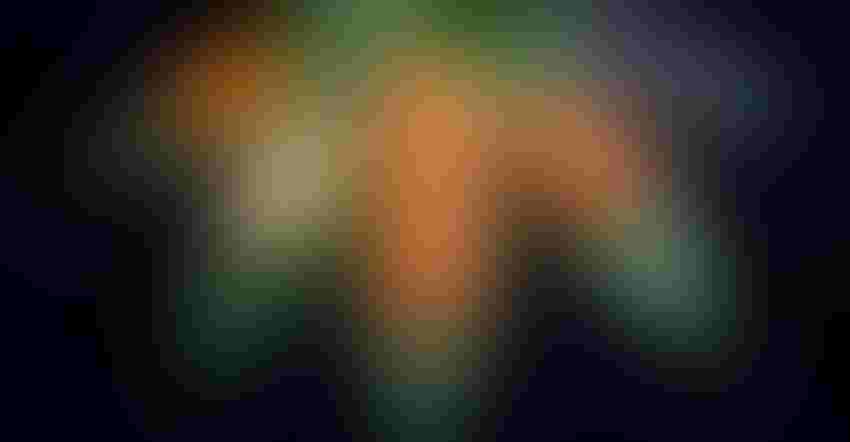 Hemp is trending as an ingredient in both human and animal supplements, but it's more than a fad. Research is showing us many uses for this versatile plant.
In his extensive review of the endocannabinoid system of animals, Robert Silver, integrative vet in Boulder, Colorado, stated "Our understanding of the endocannabinoid system of animals, and its ubiquitous presence in nearly all members of Animalia, has opened the door to novel approaches targeting pain management, cancer therapeutics, modulation of neurologic disorders, stress reduction, anxiety management and inflammatory diseases."1
The affinity of hemp's phytocannabinoids for receptors in the endocannabinoid system fit perfectly with the goal of holistic natural treatments that support health by promoting homeostasis. Endocannabinoids are an integral part of the homeostatic mechanism that operates in tissues at the local level in the face of stress or inflammation.2 Instead of blocking or disrupting the body's reactions, they assist in restoring normalcy using endogenous pathways.
Gamble studied the oral bioavailability and kinetics of cannabidiol in oil given to dogs.3 No side effects were noted, with no changes in blood counts or serum chemistry over a four-week treatment period. A significant improvement in comfort and activity was observed. Hemp phytocannabinoids are perfectly positioned as a new addition to established joint support ingredients such as glucosamine, chondroitin and hyaluronic acid (HA) because of their mode of action. They are also compatible with commonly used anti-inflammatory herbs such as Devil's Claw and bring a new dimension to the mechanism of action of these supplements.
Although pet animal research remains to be published, owners are reporting use of hemp phytocannabinoids for relief of anxiety in their animals.4 While the companion animal studies are lagging, over 1,000 articles have been published on this application for phytocannabinoids.5 Separation anxiety, fear of loud noises, and unusual situations or people are significant issues in dogs.
Phytocannabinoids also have a potential role in skin conditions. Upregulation of cannabinoid receptors has been documented in the skin of dogs suffering from skin allergies.6 This is consistent with the known role of cannabinoid receptors in modulating skin inflammatory conditions in other species.
In addition, hemp seed hulls are being used as a high fiber, low simple carbohydrate livestsock feed ingredient. Fiber from the hemp plant may be used as a bedding. Hemp seed meal is receiving interest as a plant-based protein supplement with documented high digestibility.7
The future looks bright for hemp as a functional ingredient in animal nutrition products; not because it's trendy, but because a growing body of knowledge is showing how beneficial it can be in a wide range of applications.
Eleanor Kellon, V.M.D., staff veterinary specialist for Uckele Health & Nutrition, is an established authority in the field of equine nutrition for over 30 years, and a founding member and leader of the Equine Cushings and Insulin Resistance (ECIR) group, whose mission is to improve the welfare of horses with metabolic disorders via integration of research and real-life clinical experience. Prevention of laminitis is the goal.
References
1. Silver R. "The endocannabinoid system of animals." Animals (Basel). 2019 Sep 16;9(9). pii: E686. DOI: 10.3390/ani9090686.
2. Szabady S et al. "Intestinal P-glycoprotein exports endocannabinoids to prevent inflammation and maintain homeostasis." J Clin Invest. 2018 Aug 31;128(9):4044-4056. DOI: 10.1172/JCI96817.
3. Gamble L et al. "Pharmacokinetics, safety and clinical efficacy of cannabidiol treatment of osteoarthritic dogs." Front Vet Sci. 2018 Jul 23;5:165. DOI: 10.3389/fvets.2018.00165.
4. Kogan LR et al. "Canadian dog owners' use and perception of cannabis products". Can Vet J. 2019 Jul;60(7):749-755.
5. Shannon S et al. "Cannabidiol in anxiety and sleep: a large case series." Perm J. 2019;23:18-041. DOI: 10.7812/TPP/18-041.
6. Campora L et al. "Cannabinoid receptor type 1 and 2 expression in the skin of healthy dogs and dogs with atopic dermatitis." Am J Vet Res. 2012 Jul;73(7):988-95. DOI: 10.2460/ajvr.73.7.988.
7. Mattila P et al. "Nutritional value of commercial protein-rich plant products". Plant Foods Hum Nutr. 2018 Jun;73(2):108-115. DOI: 10.1007/s11130-018-0660-7.
Subscribe and receive the latest insights on the healthy food and beverage industry.
Join 47,000+ members. Yes, it's completely free.
You May Also Like
---