Hemp and CBD after the 2018 Farm Bill
Hemp and CBD after the 2018 Farm Bill
The 2018 Farm Bill allowed CBD and hemp businesses to operate legally with banking services and tax deductibles, but FDA still considers the cannabinoid an illegal dietary ingredient.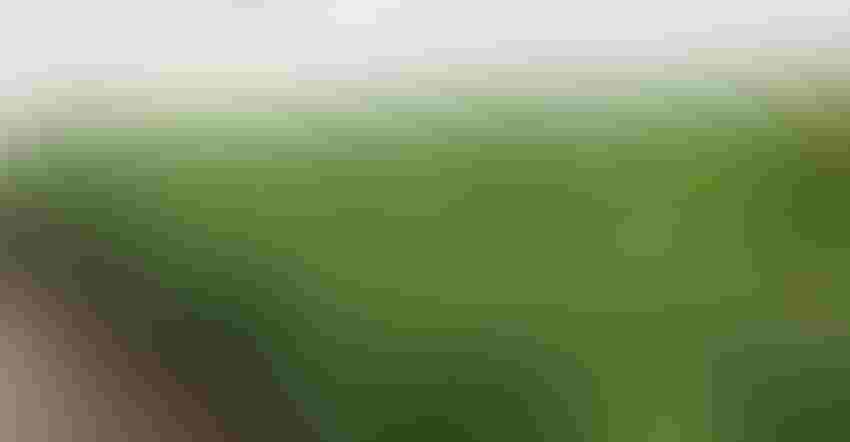 Cannabidiol (CBD) has been all over the news in recent weeks. CBD is a chemical constituent derived from the Cannabis sativa plant. It is one of numerous cannabinoids identified in the plant. The 2018 Farm Bill (officially the Agriculture Improvement Act of 2018), which impacts how CBD in Cannabis sativa is regulated, was signed into law on Dec. 20, 2018.
According to the 2018 Farm Bill, "hemp" is now defined as "the plant Cannabis sativa L. and any part of that plant, including the seeds thereof and all derivatives, extracts, cannabinoids, isomers, acids, salts, and salts of isomers, whether growing or not, with a delta-9 tetrahydrocannabinol [THC] concentration of not more than 0.3 percent on a dry weight basis." This means CBD and hemp extracts may be included in federally legal products for sale, provided the concentration of THC does not exceed the limit defined in the Farm Bill.
The largest change for hemp is hemp and hemp-derived products will no longer be Schedule I controlled substances. This is huge news. It removes the issue of hemp and hemp-derived CBD from being federally illegal and means banking with checking accounts and loans at normal interest rates can be obtained in the industry.
Further, the IRS should remove the 280E tax code for hemp, which considers all hemp and cannabis businesses to be "trafficking" Schedule I or II drugs and dictates only deductible expenses in the business are the cost of goods sold. This tax code excludes most normal business expenses, and it extremely limits profits within the hemp and cannabis industry.
USDA will regulate the growing of hemp, and FDA will regulate any products containing hemp or CBD that are sold as topicals, food additives, dietary supplements or drugs. Interstate commerce of hemp and hemp products can now legally occur. Individual states can refuse to allow sales in their state, but a state cannot interfere with interstate commerce: transport of hemp through the state.
Only a few hours after President Donald Trump signed the 2018 Farm Bill into law, FDA Commissioner Scott Gottlieb, M.D., issued a statement of FDA's position on the 2018 Farm Bill.
"Just as important for the FDA and our commitment to protect and promote the public health is what the law didn't change: Congress explicitly preserved the agency's current authority to regulate products containing cannabis or cannabis-derived compounds under the Federal Food, Drug, and Cosmetic Act (FD&C Act) and section 351 of the Public Health Service Act."
So, hemp and hemp derivatives remain subject to the FDA framework already in place. However, FDA is working on "providing potential regulatory pathways for products containing cannabis and cannabis-derived compounds," Dr. Gottlieb revealed.
Previously-issued warning letters to hemp product manufacturers have focused on FDA's mandate to protect the public from false claims and adulterated products: "The FDA requires a cannabis product (hemp-derived or otherwise) that is marketed with a claim of therapeutic benefit, or with any other disease claim, to be approved by FDA for its intended use before it may be introduced into interstate commerce."
Further, FDA's current stance on CBD in dietary supplements and food is CBD was first an FDA-approved drug with clinical trials before it was introduced as a food additive or dietary supplement and, "Under the FD&C Act, it's illegal to introduce drug ingredients like these into the food supply, or to market them as dietary supplements."
For anyone already regulated by FDA, these statements are not surprising, but most of the current hemp industry will likely struggle to comply with FDA's strict regulatory requirements resulting from the FD&C Act, the Dietary Supplement Health and Education Act of 1994 (DSHEA) and the Food Safety Modernization Act of 2011 (FSMA).
The pioneers of the hemp industry should be praised for their courage and sacrifice to get the industry to the point of federal acceptance that it has achieved. They have done so because they believe in the therapeutic benefits of hemp and CBD and its safety. However, the hemp industry has worked outside of federal regulations for all this time and must now work with FDA to ensure hemp and CBD products fit within one of the predefined FDA categories and are legal for interstate commerce. This is the only pathway forward for CBD and hemp extracts.
Those not willing to comply with the regulatory demands will be left behind by those who are, especially companies already experienced in the drug, dietary supplement and food industries willing to add hemp and CBD to their product list.
EAS independent consultant (easconsulting.com), Charlotte Peyton, has 30 years of industry experience in analytical chemistry working under FDA, EPA and Colorado Marijuana Enforcement Division regulations. She has been a bench chemist, method development chemist and overseen quality management. She has laboratory experience as well as experience with stability programs, cleaning validations, process validations and standard operating procedures (SOPs), and assists EAS clients with developing quality programs.
Subscribe and receive the latest insights on the healthy food and beverage industry.
Join 47,000+ members. Yes, it's completely free.
You May Also Like
---