Gummies, Powders Top List of Popular Supplement Delivery Systems
Gummies, Powders Top List of Popular Supplement Delivery Systems
Consumers, especially Baby Boomers and Millennials, are driving demand for alternative delivery systems for dietary supplements.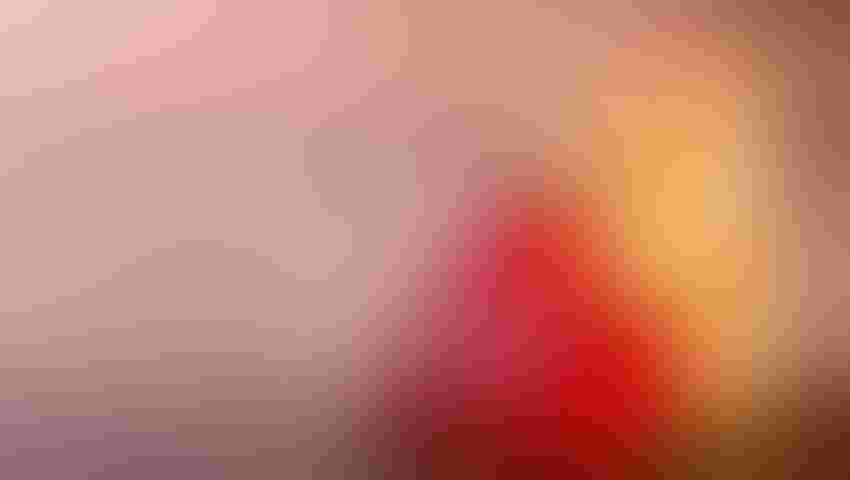 Consumer behavior is driving demand for alternate delivery forms in the nutritional supplement space. For starters, aging Baby Boomers take more pills than younger generations. These pills are often large, and the size and quantity of vitamins that mature adults take daily can be inconvenient and even troublesome. It is becoming increasingly important for vitamin retailers to offer older consumers smaller pills and easier-to-swallow delivery forms. For example, in 2010, International Vitamin Corporation (IVC) launched the first triple-strength glucosamine chondroitin tablet that was as much as 20 percent smaller than similar tablets. The use of advanced granulation and compression technology enabled IVC to achieve smaller pills. More recently, IVC has added an exclusive, slippery plant-based organic coating to larger pills. This coating was designed to help aid the swallowing process.
Millennials are another group driving the paradigm shift in modality. This group is more experiential and seeks to discover new things. Millennials appreciate not only the unique delivery form itself, but also the type of ingredients that are maximized by the unique form. For example, to appeal to a Millennial's desire to feel a benefit as quickly as possible, ingredients like melatonin and vitamin B12 have been made into rapidly dissolving tablets. Convenient sticks filled with powders are also a growing delivery form serving Millennials, up double-digits from a year ago, according to Nielsen data.
Another trend has been a shift to clean up formulas and use more natural ingredients. Conventional gelatin-based, two-piece capsules are being replaced by added value plant-based alternatives. These "veggie-caps" are even replacing traditional tablets in order to help manufacturers reduce fillers and excipients typically required for compression. Plant-based capsules are up nearly 32 percent year over year (through June 25, 2016), according to Nielsen.
The gummy delivery form has been expanding consistently the past several years. A surprising fact is that adults, not kids, are driving the continued growth. Adults take more vitamins than children, so naturally there is a larger market opportunity developing items for grown men and woman. Gummies can be made in several ways, but the most recent trend seems to be favoring pectin (plant vs. gelatin) manufacturing. A typical gummy piece is approximately 2.5 g, and often, the active vitamin or mineral payload is limited. In the future, larger pieces—or new packaging allowing for several small pieces per serving—should help drive the market upward. A potential threat to the gummy form is the sugar and filler content. It is possible that concern increases over caloric intake and the general health threats from sugar.
Powders have been a clear growth area in the sports nutrition category through the years, and that growth has transitioned to the traditional vitamin, mineral supplement category when packaged with convenience in mind. Sticks and packets are generating solid growth of powdered vitamin and mineral supplements. When formulating powders, many manufacturers use artificial flavors and sweeteners to mask the active ingredients. IVC believes innovators that choose to use natural alternatives in their powders will win the future.
Powder processors that utilize high technology and expertise in particle engineering will advance the powder modality. Instant dissolve characteristics are critical for optimal consumer perception and experience. Value-added powders will be the ones to drive growth.
The evolution will continue for delivery forms, with liquids and powders likely to see the most growth. One of the major reasons these delivery forms are so attractive is because powders and liquids enable higher payloads, and thus, are potentially more effective to support health. Growth segments such as protein, collagen, fiber, omega-3s and probiotics can all benefit from doses in the gram weight versus milligram weights. In the future, packaging should play a more important role in consumer decision-making when it comes to powders. We expect to experience a shift toward individualized nutrition and nutrition-on-the-go, meaning individual serving portions may outpace the larger traditional jars and canisters.
As unique delivery systems grow, expect further industry expansion for raw material suppliers and co-packers.
Plant-based raw materials are becoming the new norm in a few niche areas, and have become a sound alternative in larger segments, if cost effective. Expect new raw materials to be introduced and existing material to be reworked for growing forms such as gummies and certain liquids.
Co-packers should experience an increase in business as manufacturers concentrate on producing the unique forms, not packaging them. Many small facilities are retrofitted to produce new forms and may not even have room for additional packaging lines. This is often the case with gummies and complex powder formulas.
Dissolving tablets, plant-based tablet and capsule alternatives, instant powder mixes and gummies have changed the way consumers take supplements. Only time will tell what the next iPhone of vitamins will be.
With more than 15 years of experience in the health and wellness sectors, Stephen Rosenman currently resides on International Vitamin Corp.'s (ivcinc.com) senior leadership team as vice president, corporate marketing and business development. Prior to joining IVC, Rosenman was vice president of marketing for Inverness Medical Nutrition. He has held several key management positions at leading health care, skincare and weight-loss companies.
Subscribe and receive the latest insights on the health and nutrition industry.
Join 37,000+ members. Yes, it's completely free.
You May Also Like
---