Guidelines for Predicting the Next Major Functional Ingredient Trend
Guidelines for Predicting the Next Major Functional Ingredient Trend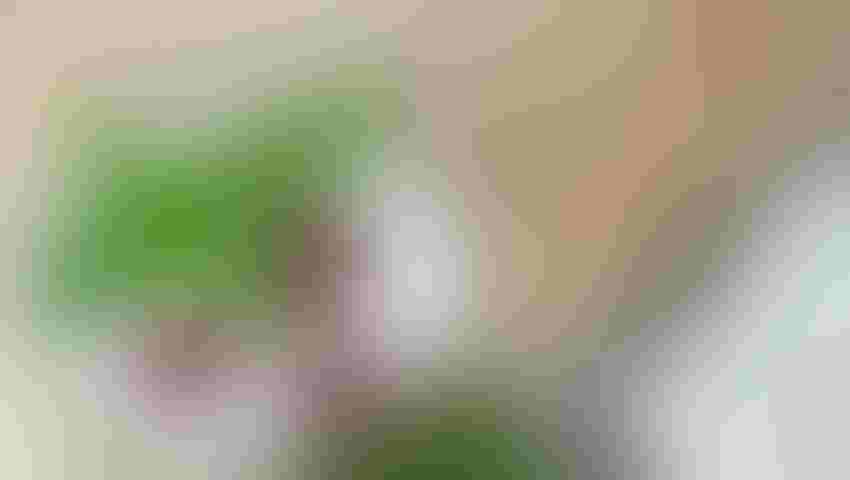 As functional foods and beverages continue to gain widespread popularity, food and beverage industry professionals are on edge trying to anticipate the next hot functional ingredient. What ingredient is in-line to be the next chia seed, kombucha, kale or coconut? This past March I spoke about the Future of Functional Ingredients at the Research Chefs Association's Annual Conference and Culinology Expo. In addition to providing the market landscape and explaining the market drivers propelling function into center stage, my talk highlighted some ingredients that are on the cusp of gaining widespread popularity. Identifying trends and being able to predict consumer demand is a crucial component of my role as the marketing director at Imbibe, a leading beverage development company in Chicago. My insights help inform our clients' choices during product development and shape their positioning in the marketplace. During the talk at RCA, I shared my recommendations for how to predict the next big functional ingredients. Now, I am sharing those insights with you. Here's what to look for in predicting the next major functional ingredients.
Leverage Mega Trends
First and foremost, in order to yield mainstream success in the marketplace, a functional ingredient must fit within the macro food and beverage trends. Some of these macro trends include customization, convenience, clean label, natural, high protein content and gluten-free. Take quinoa for example, it checks all the boxes. Natural ingredients with inherent health benefits are the future of functional food.
Treatments for Common Ailments
Consumers look to functional food and beverages as a more convenient, holistic and often less expensive way to treat symptoms than conventional healthcare and medication. Think about the most common health ailments that affect the largest portions of the population. If there is a food ingredient that alleviates or addresses those symptoms then, voila, you have identified a product opportunity that solves a problem for a sizable population. For instance, the youngest Baby boomers are turning 52 years old in 2016, and the female portion of this group likely will be affected by the common symptoms of menopause. A food or ingredient that brings relief to those symptoms has a captive audience. Other examples of common ailments to consider include Diabetes, heart disease and attention-deficit disorder. These are widespread need-states that generate new product opportunities.
Versatility in Application & Taste
Ingredients that are versatile in nature—both in format and flavor—have the greatest potential for widespread popularity. Almonds are one example of an incredibly versatile ingredient. In addition to being used as a flour, milk, in bars or on salads, they also perform well in sweet and savory applications. An important point to remember is that consumers are willing to forego some taste and textural elements for added nutritional benefit, but only to a point.
Cost-Effective and Supply Chain Feasibility 
In order for an ingredient to gain widespread popularity, a supply chain needs to be in place, and the cost in-use cannot be price prohibitive for end-users. There are many superfruits with incredibly high ORAC values and nutritional benefits but if they are coming from countries that lack infrastructure there will be major challenges to making the ingredient accessible. One such fruit is baobab that is native to Madagascar and mainland Africa. It has six times more vitamin C than oranges and two times more calcium than milk; however, you are extremely hard pressed to get your hands on one. I have tried sourcing an intact baobab fruit and it is nearly impossible. You can find it in powdered form, but you will likely encounter challenges trying to find the actual fruit.
Origin Story
Consumers, especially Millennials, are looking for brands and products they can connect to. Brand identity and origin story is critical in today's market and the same goes for ingredients. Whether there's a back story about use in ancient medicine, sustainable farming or supporting an indigenous community, functional ingredients that engender a deeper emotional connection are more likely to be successful with consumers. If you can appeal to both the heart and stomach, you've got something.
And there you have it. An ingredient that is able to satisfy the criteria above is positioned for success and mainstream adoption in the marketplace. The top performing functional products strike the right balance between taste, health benefits, cost, appearance and texture. For more details on what's next in functional food and beverage category, please reach out. I'd love to hear from you. [email protected].
Laura Dembitzer is the marketing director at Imbibe, a Chicago-based flavor and beverage development company. Dembitzer works with beverage brands and retail chains to help them innovate and create products from the initial stages of development all the way through to commercialization and launch. She is focused on monitoring trends in the food and beverage industry in order to provide market insights to brand owners and senior decision makers. Her insights inform critical product-development decisions in order to formulate and develop products for long-term success. She earned her bachelor's degree from McGill University and her MBA from the University of Illinois at Chicago. Prior to joining Imbibe, Dembitzer launched a boutique bakery business and her products were sold at retailers throughout Chicagoland, as well as through a custom-built website focused on targeting kosher-conscious consumers. She ran all her own marketing and sales, so she knows a thing or two about brand building and trendspotting.
Subscribe and receive the latest insights on the health and nutrition industry.
Join 37,000+ members. Yes, it's completely free.
You May Also Like
---