Growing economic concerns could impact U.S. cannabis consumption
Growing economic concerns could impact U.S. cannabis consumption
Brendan Mitchel-Chesebro of BDSA reports on the softening of sales in the cannabis market.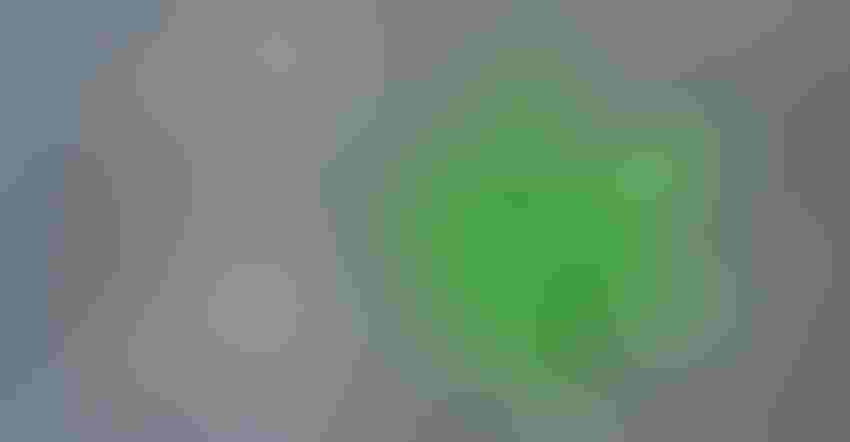 With many consumers concerned about inflation and industry professionals concerned about a softening in cannabis sales since the end of 2021, some may expect the current financial situation to stunt sales. While a valid concern, Memorial Day weekend sales from 2020 paint a picture of a more resilient cannabis market. Even with the fresh impact of the pandemic, almost all cannabis markets still achieved a double-digit increase in daily dollar sales around the Memorial Day Weekend in 2020.
Cannabis is a "sticky" good, meaning it is consistently one of the last products consumers put down when looking to cut costs and one of the first things they pick back up when finances improve. Given many consumers are also cutting down on travel due to high fuel costs, it's likely cannabis remains a fixture of the summer. Keeping rising fuel, food and housing costs in mind, cannabis purchases from regulated supply chains may soon hit a breaking point due to the higher expense that comes with the inclusion of taxes and regulatory fees.
When looking at consumer insights in adult-use states, the top three influences on product choice are THC content, taste and flavor, and low price. Approximately 27% of consumers cite the importance of pricing when choosing which products to shop for, and 35% consider price important when deciding where to shop. Even though price isn't the top factor, and product-related attributes and trustworthiness of the retailer influence consumers' behavior very highly, the U.S. is beginning to experience declines in cannabis sales due specifically to price concerns.
After legal cannabis sales softened in Q4 2021, many held high hopes that the new year would bring a resurgence of legal cannabis markets as new market launches and rising consumer penetration in existing markets foreshadowed the potential for gains in 2022. It is now clear these wishes did not materialize. BDSA Retail Sales Tracking shows total dollar sales declined from Q4 2021 to Q1 2022 across mature markets, emerging markets and even most new markets.
Additionally, there has been less interest and activity surrounding hemp-based products. However, consumers in states with limited access to cannabis are turning to CBD and hemp-based products rather than illicit cannabis. This category has a massive opportunity to achieve growth in legal markets this year due to prices being more accessible compared to the tax burden legal cannabis presents. Mature markets such as California, Colorado and Oregon are limiting access to delta-8 and hemp-based THC analogs, likely because this is perceived as a threat to tax revenue by the legal cannabis industry.
Mature markets
The most established markets tracked by BDSA saw some of the most dramatic declines in the first quarter of 2022. Across California, Colorado, Nevada and Oregon, total dollar sales fell ~10% between Q4 2021 and Q1 2022. While some of this decline is due to falling average retail prices (ARPs), with the equivalent ARP falling ~5% between Q4 2021 and Q1 2022 across these four markets, all markets also experienced a decline in unit sales.
The Nevada market suffered some of the most dramatic losses, with dollar sales falling 12% from Q4 2021, indicative of the current economic situation's effect on the heavily tourism-dependent Nevada market. It is also important to highlight competition from the illicit market in these states.
Emerging markets
After realizing more substantial growth than more mature markets for most of 2021, the emerging markets of Arizona, Florida, Massachusetts and Michigan began to see sales soften at the end of the year, with quarterly sales falling ~6% in Q1 2022 compared to Q4 2021.
In most emerging markets tracked by BDSA, dollar sales declined from Q4 2021 to Q1 2022, except for the Florida medical market, which saw ~7% growth from Q4 2021 to Q1 2022. Surprisingly, the young Arizona adult-use market experienced one of the most significant quarter-to-quarter losses in dollar sales, falling ~7% from Q4 2021.
Similar to mature market dynamics, average retail prices (ARPs) fell across all emerging markets in Q1 2022. Massachusetts saw one of the most significant declines, with the equivalent ARP in the state falling ~9% from Q4 2021.
New markets
As legacy adult-use markets began to show signs of slowing in 2021, many looked to newer medical markets as the primary drivers of growth in the cannabis industry. While unit sales have remained strong across new markets tracked by BDSA, sharp declines in average retail prices have weakened dollar sales and even declined compared to Q4 2021 in some of the most promising new markets.
Across the new markets of Maryland, Missouri and Pennsylvania, sales fell ~4% from Q4 2021 to Q1 2022. Surprisingly, the most significant decline came in the formerly booming Pennsylvania market, where sales declined ~6% in Q1 2022 compared to Q4 2021. The biggest driver of these declines was crashing average retail prices. This is clear in the case of Maryland, which saw dollar sales fall ~4% and a ~3% increase in equivalent unit sales.
How should businesses respond?
The softening of sales across all types of markets is a cause for justified concern in the cannabis industry, with businesses and investors alike nervous about what current macroeconomic trends could mean to legal cannabis in the long-term. That said, this situation is far from a death knell for legal cannabis.
Even though sales are softening, cannabis consumption is at an all-time high in the U.S., with BDSA Consumer Insights data from spring 2022 showing more than 50% of those in adult-use states claim to be past six-month consumers of cannabis. Furthermore, with 52% of consumers in adult-use markets claiming they have purchased cannabis from a recreational dispensary in the past six months and 30% claiming they have purchased cannabis from a medical dispensary, storefront retailers remain the top two sources of cannabis in legal markets.
The "hockey stick" pattern of growth that we have seen since the inception of legal cannabis is clearly no longer the trend, and businesses have tough decisions to make to stay afloat in an industry that already has razor-thin margins due to tax and regulatory burdens. That said, companies that take a measured, data-driven approach to legal cannabis can achieve success despite current trends. By knowing the consumer base, using a well-informed approach to pricing and optimizing retail environments, brands and retailers can still survive and thrive in this challenging time.
Brendan Mitchel-Chesebro is a writer, industry analyst, marketing professional and sometimes outdoorsman. Working as marketing content manager at BDSA, Brendan seeks to deliver data-driven insights to cut through the misinformation and wishful thinking that remain too common in the cannabis space.
Subscribe and receive the latest insights on the healthy food and beverage industry.
Join 47,000+ members. Yes, it's completely free.
You May Also Like
---