Excipients Exacerbate Confusion in NY Attorney Generals Flawed Supplement Testing
Excipients Exacerbate Confusion in NY Attorney Generals Flawed Supplement Testing
The New York Attorney General unnecessarily alarmed many consumers when he announced that traces of DNA from other plants, called excipients, were found in several herbal supplements sold by major retailers. Excipients play a critical role in the manufacturing of finished dosage forms, offering stable, presentable, safe and effective products.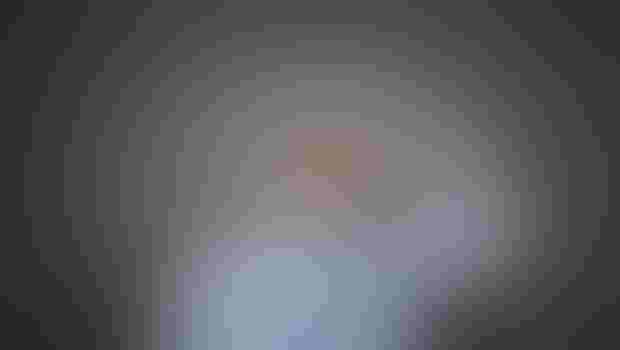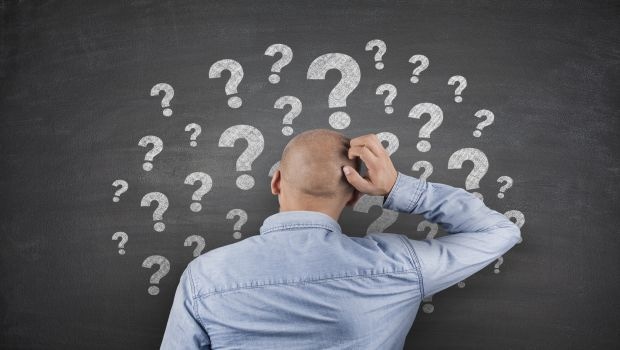 The New York Attorney General unnecessarily alarmed many consumers when he announced that traces of DNA from other plants were found in several herbal supplements sold by major retailers.
However, the Attorney General's "discovery" was not a surprise to supplement and pharmaceutical manufacturers who know that a finished product dosage form contains both "active ingredients" and additional ingredients that are mostly inactive, which are called excipients. Excipients play a critical role in the manufacturing of finished dosage forms, offering stable, presentable, safe and effective products. More than 750 additives (including excipients) have been approved by FDA for use in food and supplements.
The New York Attorney General found 35 percent of the products tested included DNA barcodes from plant species not listed on the labels, including rice, beans, pine, citrus, asparagus, primrose, wheat, houseplant, wild carrot and others. It remains unknown how much of these materials were present in the products because this can't be determined by DNA testing.
Why would the testing find DNA for these plants, but not for the primary herb listed on the label? It is likely that the herbal chemical compounds in the products were extracted and the raw plant material with the DNA was not included in the final products. Any traces of DNA left after the extraction process would likely be destroyed during additional processing. Unlike the primary botanical ingredients, excipients are often added after the extraction process. This explains why no DNA from the primary herbal ingredient would be found, but DNA from a rice excipient would be found. There is also a possibility that that contaminants, such as pine, were introduced during the DNA testing process.
Excipients are generally derived from four sources:
1.     Animal-based excipients include ingredients like lactose, gelatin, bees wax, honey, etc.
2.     Vegetable-based excipients include cellulose, starches, peppermint, guar gum, arginates, etc.
3.     Mineral-based excipients include calcium phosphate, silica, talc, calamine, paraffin, etc.
4.     Synthetic excipients include boric acid, lactic acid, polyethylene glycols, etc.
Ideally, excipients don't interact with other ingredients and are not toxic. However, excipients are often more than just "fillers." International pharmacopoeias provide an extremely long list of purposes for excipients, and many have more than one use. Here are just a few of the uses, which also tend to be the types given to these excipients: absorbents, adsorbents, antifoaming agents, antioxidants, bases (such as for topical preparations, e.g. ointments), binders, buffers, chelating agents, coating agents, coloring agents, diluents or fillers, disintegrants, dispersing agents, emulsifying agents, flavors, glidants, granulating agents, lubricants, preservatives, solvents, stabilizing agents, suspending agents, sweetening agents, thickening agents and wetting agents.
Excipients are often combined with other ingredients in supplements to:
·         Help formulate different forms of products and ensure they continue to remain intact during manufacturing, shipping, handling and while on shelves. Excipients ensure that tablets don't break or chip while in shipping, and transfer sticky botanical extracts into free-flowing powders suitable for the manufacturing process.
·         Dilute potent dietary ingredients into a suitable dosage that can be easily handled and consumed.
·         Act as mediums for the dispensing of dietary ingredients.
·         Protect, support or enhance the stability of dietary ingredients in the finished products.
·         Mask the taste and smell of unpleasant dietary ingredients as in the case of sweeteners and flavors. This can also help the manufacturer create products in appealing forms, especially for children, the case of colors and coating materials.
·         Improve safety and effectiveness during storage and use of products.
·         Increase the bioavailability of dietary ingredients thorough several processes, including breaking the products into small pieces (disintegration) and dissolving the dietary ingredients when taken orally to allow for the release of the dietary ingredients and transport into the blood stream.
·         Ensure that the dietary ingredient is delivered to the target tissue and protect labile ingredients while going down the gastrointestinal tract. 
Regulation of Excipients
In the United States, excipient standards are compiled in the National Formulary (NF). The NF is published with the United States Pharmacopeia (USP), the compendium for drugs and supplements, by the United States Pharmacopeial Convention Inc. Compliance with the NF standards is required in the United States.
Supplement labels, like food labels, are required to list all ingredients, including excipients, and these are listed below the Supplement Facts box. Nonprescription drug labels are also required to list other ingredients like excipients. However, the amount of excipients is not required to be listed for any of these.
Excipients used in dietary supplements, like ingredients used in food, must be must be used in accordance with a food additive regulation or be generally recognized as safe (GRAS) for their intended use. It is the supplement manufacturers' responsibility to ensure that non-dietary ingredients in dietary supplements comply with all applicable regulatory requirements for substances added to food.
FDA addresses excipients for use in drugs in a different way than in dietary supplements. For drugs, FDA may determine that an excipient's potential toxicity may be outweighed by the benefits of short-term use or the seriousness of the disease the drug is intended to treat. A similar level of toxicity is not accepted in dietary supplements because of the potential for long-term use by consumers who are assumed to be generally healthy.
Learn more about ensuring a secure supply chain by attending the featured panel discussion, "Adulteration & Your Role in Delivering Value to Consumers: Quality, Safety & Efficacy" at Ingredient Marketplace, April 7 to 9 in Orlando.
Maged Sharaf, Ph.D., M.Sc., B. Pharm., is chief science officer at the American Herbal Products Association (AHPA) where his duties include helping to set quality standards for the botanical products industry, and providing guidance and advice to AHPA member companies, related organizations, government agencies, scientific publications and the popular press.
Subscribe and receive the latest insights on the healthy food and beverage industry.
Join 47,000+ members. Yes, it's completely free.
You May Also Like
---