Drs. Oz and Roizen Praise Science-Backed Supplements
Drs. Oz and Roizen Praise Science-Backed Supplements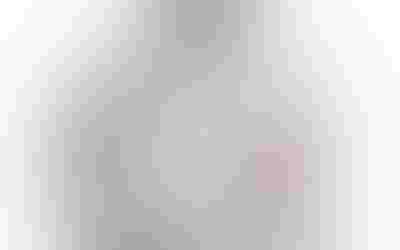 While the headline from Dr. Mehmet Oz and Dr. Michael Roizen's recent article "Not all supplements are worth taking" seems negative to the supplement community, the article is balanced, and the doctors make points that any responsible person in the industry would make. They even called out four herbs they recommend.
Dr. Oz has been an influential force in the supplement industry. Just a mention of raspberry ketones or astaxanthin on his Dr. Oz Show and sales surge. Then, he gets consumers up in arms over illegal supplements, and we wish he would provide more context.
Dr. Oz is not leaving the industry alone anytime soon. Seeing as how he mostly promotes supplements, this is a good thing. In his most recent supplement suggestions, in a article for the Windsor Star, he and Dr. Roizen (his coauthor of "YOU: the Owner's Manual") said turmeric, Aloe vera, saw palmetto and garlic are generally safe and have scientific backing.
They said consumers should be proactive in their supplement purchases by researching which have supporting science and which ones don't. The article offers resources for consumers to check on supplement science, such as The Cleveland Clinic Wellness Supplement Review (Dr. Roizen is its chief medical officer), the Memorial Sloan-Kettering Cancer Center's Integrative Medicine and the National Center for Complementary and Alternative Medicine.
I agree with the doctors on this point. If consumers are choosing supplements based on science, companies will have more incentive to fund studies, and the industry will only get stronger with proven ingredients. I'd also add the Office of Dietary Supplements and the Council for Responsible Nutrition's LifeSupplemented program as great consumer resources.
Dr. Oz and Dr. Roizen also said consumers should talk their doctor before taking any supplement or over-the-counter (OTC) drug for longer than three days. They said it best to get a confirmation on self-diagnosed conditions, and medical practitioners can alert consumers to potential medication interactions. The supplement industry agrees with this too. "The Natural Products Association encourages Americans to talk to their doctors and health care providers about what they may need to supplement their diet and exercise program," wrote Cara Welch, Ph.D., senior vice president of scientific and regulatory affairs at the Natural Products Association (NPA), in a recent INSIDER article.
In the Dr. Oz and Dr. Roizen article, they suggested consumers look for third-party seals, such as the U.S. Pharmacopeia (USP), and for products that are made in the United States. I agree third-party seals are definite indicators of quality, but many quality supplements can be produced outside of the United States. For instance, just last month, Unigen Inc.'s ingredient manufacturing facility in Byeongcheon, South Korea, successfully passed FDA's cGMP (current good manufacturing practice) inspection. FDA did not issue any Form 483 observations during it's visit, showing its supplement manufacturing is up to U.S. standards.
Lastly, Dr. Oz and Dr. Roizen recommended stopping supplementation three days before surgery and following doctors' orders on phasing back supplement use after surgery. Again, this is good advise that most in the supplement industry would agree with.
In this instance, Dr. Oz and Dr. Roizen are on our side, and industry should be promoting this article to its customers.
Find out more on how to handle the spotlight that Dr. Oz shines on the industry in the INSIDER article, "Be the Good Witch: Navigating the Dr. Oz Effect" by Suzanne Shelton.
Subscribe and receive the latest insights on the healthy food and beverage industry.
Join 47,000+ members. Yes, it's completely free.
You May Also Like
---