Curcumin: The root of turmeric's market appeal
Curcumin: The root of turmeric's market appeal
Looking at some of the top categories, forms and health focuses for curcumin can provide a better view into the areas where it is experiencing growth as an ingredient.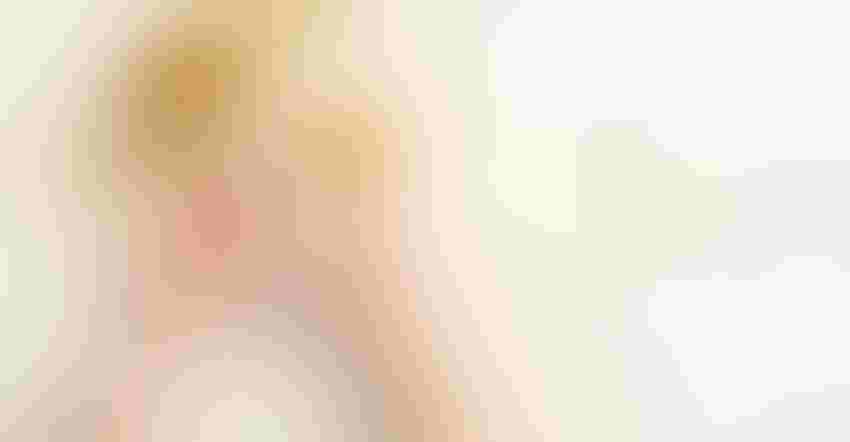 Curcumin might be a recent discovery for many shoppers who are eager to add this functional ingredient to their diet, but its discovery dates back to the 1800s. In fact, turmeric (Curcuma longa), the plant from which it is derived, has been utilized medicinally and as a culinary spice for thousands of years, with origins in southern Asia.
Widely known for its anti-inflammatory properties, curcumin's recent growth can be attributed to consumers slowly starting to restore their normal routines and adopting new ones as quarantines and protocols set in place during the pandemic are lifted. As these shoppers break into new hobbies, aches and pains they've never experienced before have them turning to products like curcumin for relief.
In 2022, the sports and outdoor segment is expected to reach $74 billion in revenue, a 9.2% increase from 2021 (Statista). That translates to a lot of consumers branching out and taking advantage of their ability to get out of the house by participating in more physical activities.
There are, however, misconceptions surrounding the differences and similarities between curcumin and turmeric. While intertwined in their source, turmeric and curcumin are two different ingredients, with varying benefits—some experts say that curcumin is the true source of turmeric's health benefits. Yet, research has shown that proper absorption of curcumin extracts is dependent upon the presence of turmeric, often bringing the two back together into one source as they were originally harvested (Food Funct. 2019;10[8]:4584-4592).
Looking at some of the top categories, forms and health focuses for curcumin can provide a better view into the areas where it is experiencing its growth as one of the new sought-after ingredients for health and wellness.
Where does curcumin fit in?
Within the vitamins and supplements department, curcumin can be found in a variety of aisles targeting areas of concern ranging from cognitive health to immunity. Specifically focusing on condition specific supplements, curcumin products in this category have seen 16% growth over the last year (SPINS Natural Enhanced + MULO channels powered by IRI).
Cognitive health supplements and supplements that fall under "other" are the top subcategories for growth in brick-and-mortar sales with 30% and 15% respectively. According to data from SPINS + ClearCut Analytics, supplements containing curcumin in condition specific supplements "other" accounted for $40 million in revenue.
Taking on new forms
Similar to many vitamins and supplements, one of the hottest growing forms for curcumin products is gummy, at 276%. Shoppers might be looking to add a little bit of childhood whimsy and sweet taste to their daily rituals. However, unlike their gummy counterparts, which are often not vegan-friendly, vegetable capsules are a plant-based delivery system that is currently the fastest growing and top-revenue performing form for curcumin with 570% growth and $17 million in revenue.
Products containing curcumin are most often marketed as pain and inflammation relievers, which is why revenue for curcumin in this health focus is close to $10 million. Compared to last year this has dropped 0.9% in growth as consumers look to other ingredients such as collagen for related focuses like joint health.
Across the world of vitamins and supplements, there is a greater focus being put on ingredients that promote and maintain cognitive health, and curcumin is one of many. In studies with older individuals, who are the primary target audience for cognitive health supplements, research found that curcumin could help in improving booth mood and memory cognition (Nutrients. 2020;12[6]:1678). Curcumin products grew 30.2% in cognitive health since 2021, as this health focus as a whole continues to flourish across all channels.
This excerpt was taken from the "Curcumin at the crossroads" digital magazine. To read it in full, along with related content, click the link.
Haleigh Resetar is a West Virginia native and graduate of West Virginia University with degrees in journalism and integrated marketing communications. Before joining SPINS as a corporate communications specialist, she worked on the communications teams in higher education and health care institutions. As a member of the SPINS marketing team, she manages the social media profiles for SPINS and ClearCut Analytics accounts, contributes content to the company blog, and acts as the primary contact for media data requests.
Subscribe and receive the latest insights on the healthy food and beverage industry.
Join 47,000+ members. Yes, it's completely free.
You May Also Like
---