Curcumin 2022 research round up
Curcumin 2022 research round up
From musculoskeletal pain and inflammatory markers to exercise recovery, recent clinical studies bode well for curcumin's potential.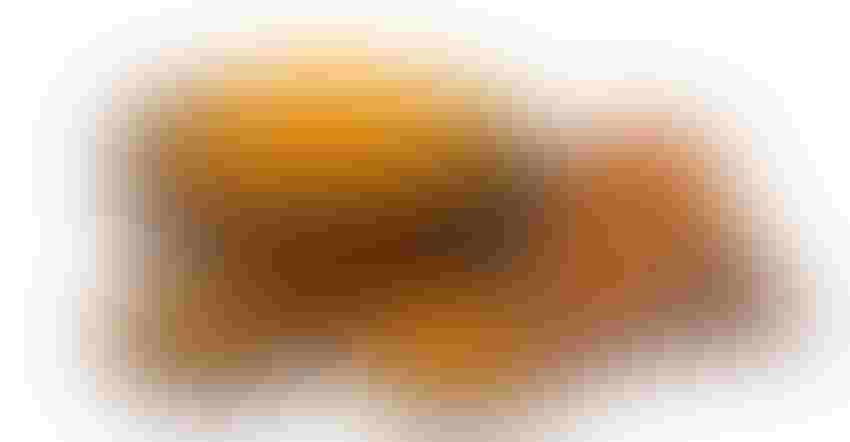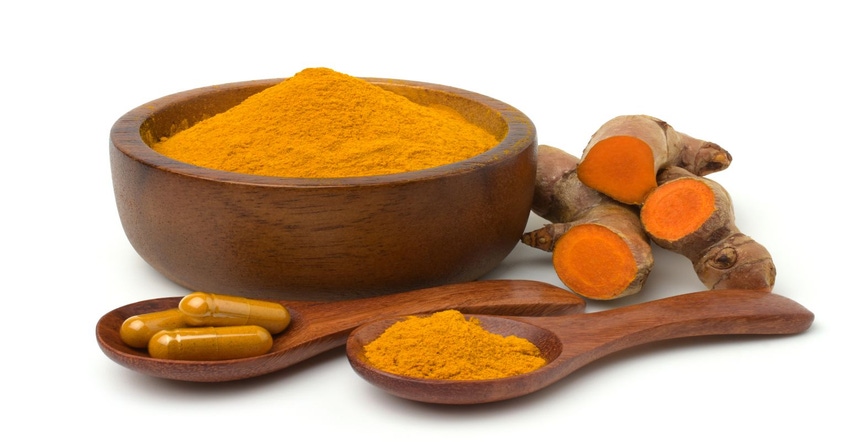 Among natural products, curcumin is one of the busiest areas of scientific research, as everyone along the chain—suppliers, brands, retailers, consumers and others in between—seek to unlock more of the botanical substance's health potential.
Insider has covered curcumin research for years; see our December 2021 digital magazine, "Curcumin: Ancient botanical with modern results," for an in-depth look at curcumin research across many areas of human health.
Here is a look at some key curcumin research published since that digital issue posted.
Fast-acting alternative for musculoskeletal pain
A multi-center randomized controlled trial (RCT) conducted in India and published online in Scholars Journal of Applied Medicine compared a combination of curcumin and boswellia (Boswellia serrata) to placebo in 232 healthy adults with acute musculoskeletal pain (Scholars J App Med. Online ahead of print, March 20, 2022).
Researchers categorized subjects according to the location of their pain (neck, head, lower limb, etc.), and gave them a single dose of 1,000 mg Rhuleave-K (from Arjuna Natural), or a comparable placebo softgel.
Ruleave-K contains extracts of turmeric (Curcuma longa, 26.6% curcuminoids) and boswellia (1% acetyl keto-boswellic acid) in black sesame seed oil; it features the company's SPEED technology, designed for rapid dispersal of the active botanical compounds for fast action.
Researchers assessed perceptible pain relief (PPR) and meaningful pain relief (MPR) using a double stopwatch method. They found the PPR and MPR at head, neck, upper limb, trunk, lower limb and the general body were all significantly faster, to varying degrees, in the supplement group.
"The pain relief started as early as 40 minutes and complete pain relief was achieved as early as 160 minutes," they wrote, concluding the botanical combination was a safe alternative to analgesics commonly prescribed for such pain. "In the five major locations of pain, the [supplement] group had above 96% reduction in pain intensity in all the modalities of rest, movement and pressure whereas the placebo group showed negligent change."
Taming inflammatory markers
A meta-analysis of RCTs on curcumin and the inflammation marker c-reactive protein (CRP) found 1,000 mg/d dosing had a positive impact on CRP and high-sensitivity CRP (hs-CRP) (Phytother Res. 2022;36[1]:85-97).
The researchers included nine studies on CRP and 23 on hs-CRP in patients with autoinflammatory conditions. Overall, serum CRP levels decreased compared to placebo. While dose and duration were not factors in this effect, according to meta-regression analysis, stratified analysis found differences.
"The subgroup analyses revealed a significant effect of curcumin consumption on the serum level of hs-CRP in studies with ≤1,000 mg/day and those with ≤10-week duration of intervention," the researchers wrote. "A non-linear dose-response relation was not detected between curcumin therapy and CRP, but curcumin consumption resulted in a hs-CRP reduction in a non-linear fashion."
Targeting post-exercise muscles and joints
Inflammatory markers are among the endpoints assessed in studies on curcumin supplementation and exercise-induced muscle and joint status. A joint U.K.-Iran research team conducted a meta-analysis and systematic review of research on curcumin and muscle damage, soreness and strength—assessing creatine kinase (CK), visual analogue scale (VAS) and maximal voluntary contraction (MVC), respectively—as well as joint flexibility, using range of motion (ROM) (Phtyother Res. Online ahead of print, May 16, 2022.).
They found curcumin supplementation significantly reduced serum CK activity, muscle soreness and concentration of inflammatory marker tumor necrosis factor (TNF)-alpha. Curcumin also improved MVC and ROM without impacting the inflammatory markers interleukin (IL)-6 or IL-8. According to their dose-response analysis, taking 300 mg/d curcumin for a week is optimal for reducing these exercise-induced muscle and joint factors.
To read this article in its entirety—including many more cutting-edge recently publsihed studies—visit the "Curcumin at the crossroads" digital magazine.
Subscribe and receive the latest insights on the healthy food and beverage industry.
Join 47,000+ members. Yes, it's completely free.
You May Also Like
---