CSPI to Consumers: Avoid Ginkgo Biloba Supplements
CSPI to Consumers: Avoid Ginkgo Biloba Supplements
In a letter to FDA's top dietary supplement official, the Center for Science in the Public Interest argued ginkgo biloba is perhaps among the most adulterated herbs sold as a supplement.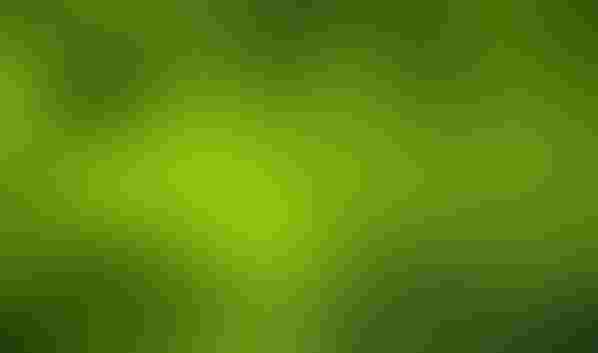 The Center for Science in the Public Interest (CSPI) on Tuesday urged consumers to not purchase dietary supplements made with Ginkgo biloba, saying they may be adulterated with cheaper material and "have largely been shown to be ineffective in improving memory and circulation."
In a letter to FDA's top dietary supplement official, Steven Tave, CSPI argued Ginkgo biloba is perhaps among the most adulterated herbs sold as a supplement.
"In the specific case of ginkgo adulteration, the agency should act, since the evidence of intentional adulteration in U.S.-sold products is clear," Laura MacCleery, director of regulatory affairs with CSPI, wrote to Tave, director of FDA's Office of Dietary Supplement Programs (ODSP).
"Unfortunately, the adulteration issues highlighted by CSPI are not uncommon," FDA told INSIDER, via email. "Although we know that many responsible firms in the dietary supplement industry have made the necessary investments in proper manufacturing process controls to ensure that they are providing their customers with quality products, it is challenging—if not impossible—for a consumer to differentiate between a product that is well-manufactured and one that is not."
The agency assured product integrity is a top priority. "We are committed to raising the overall level of industry-wide compliance through education, inspectional activities, and enforcement," FDA said. "The agency can take regulatory action as appropriate, based on public health priorities and available resources, such as by issuing a warning letter or taking enforcement action."
However, the agency stopped short of warning consumers to avoid all ginkgo, instead advising them to consult with health care providers before taking a dietary supplement. "We also encourage consumers to research dietary ingredients such as ginkgo on objective government sites, such as those provided by the National Institutes of Health."
Industry Urges Gatekeepers to be Vigilant, Committed
CSPI linked to a January 2018 report from the American Botanical Council (ABC), a nonprofit organization that reported on the problem of Ginkgo biloba supplement adulteration.
"Economically motivated adulteration of ginkgo extracts with pure flavonol-glycosides, flavonols or flavonol-rich extracts of other species is an ongoing problem in the dietary supplement industry and elsewhere," Stefan Gafner, Ph.D., ABC's chief science officer, concluded in his report. "While the addition of flavonols is not considered a safety problem, the health benefits of substandard ginkgo extracts spiked with pure flavonols or flavonol-rich extracts have not been established."
Gafner recommended contract manufacturers, independent analytical laboratories and manufacturers equipped with internal analytical capabilities take the lead to prevent low-cost adulterated extracts from entering the global market. Such adulterated products, he said, appear to originate from China.
According to Nutrition Business Journal (NBJ), ginkgo was the 13th top-selling herbal dietary supplement in the United States in 2011, with overall sales of US$90 million, ABC reported.
An authentic ginkgo extract isn't cheap to manufacture. The leaves of the ginkgo tree are expensive, and a large quantity of them is needed to produce ginkgo extracts, CSPI said.
"Unscrupulous manufacturers have used inexpensive buckwheat extract or other plant extracts which contain a chemical that can fool simple tests for ginkgo, to augment or replace more-expensive ginkgo, according to the ABC," the consumer watchdog group added.
Despite the known use of adulterants, some of the apparent discrepancies with tested ginkgo products may be due to processing variances. "In many of the research papers, the definition of ginkgo adulteration is that it does not correspond to a reference extract, but that this could also be due to processing differences rather than adulteration," Gafner explained, via email, adding the published studies have to be looked at carefully. "The number of products not passing muster depends on the criteria used to define quality or, in some cases, adulteration. Some of the discrepancies (e.g., higher amounts of quercetin than found in ginkgo leaves) may be due to differences in the manufacturing protocol, and not necessarily represent cases of adulteration."
Gafner and Mark Blumenthal, founder and executive director of ABC, agreed it is unfortunate and lamentable that there appears to be a relatively high level of adulteration in the global market for ginkgo supplements, but the bad apples should not spoil the barrel.
"I don't understand why reputable manufacturers should not be able to sell their products because there are adulterated ginkgo products on the market," Gafner stated. "High quality products are exactly what we want to see on the shelves."
In an emailed statement, Blumenthal said consumers can take solace in the fact that there is a high-quality, clinically-tested brand that is the pioneering ginkgo leaf standardized extract product that initially created the entire category of ginkgo standardized extract for phytomedicinal use (i.e., W. Schwabe's EGb 761® ginkgo extract, sold in the US as Nature's Way's Ginkgold®). "Plus, there are several botanical ingredient manufacturers that are also recognized as producing high-quality ginkgo leaf extracts which have been the subject of controlled clinical trials," he noted. "With respect to products made from this latter group of ginkgo extracts, it is much more challenging for consumers and health professionals to determine if the ginkgo extract products that they are considering purchasing are made from properly manufactured, honestly labeled extracts." He suggested one approach consumers can take is to see if the label and/or other marketing materials claim that the extract has been clinically tested.
Ginkgo Labeling Woes
CSPI cited 2018 tests from ConsumerLab.com, which reportedly revealed only four of 10 popular ginkgo supplements sold in the United States contained their listed amounts of ginkgo extract. According to ConsumerLab.com, one product contained no more than 3 percent of its listed ginkgo, and several other supplements appeared to have been contaminated with compounds from other plants.
MacCleery recommended FDA closely examine the claims being made on labels and in related materials about ginkgo biloba to determine whether they are supported by adequate evidence.
While many products tested by ConsumerLab.com made claims that ginkgo promotes "mental function and memory," a study funded by the National Institutes of Health (NIH) found that over six years, participants taking authentic ginkgo were just as likely as individuals taking a placebo to be diagnosed with dementia, MacCleery wrote to Tave.
"Even if people choose to overlook the evidence that ginkgo does not supply the benefits that its manufacturers claim, all supplement consumers need to know that it's anyone's guess how much, if any, ginkgo is in a given pill," MacCleery said in a news release. "The FDA should take enforcement action to protect consumers from wasting their money on pills that don't do what they claim to do, and that may not even be what they claim to be."
"We are reviewing CSPI's letter and appreciate their work on this important subject," FDA told INSIDER. The agency reminded labeling problems can cause a product to be misbranded, whereas adulteration refers to a problem with a product's composition or quality.
 Representatives for the American Herbal Products Association (AHPA) did not immediately respond to requests for comment on CSPI's news release and letter.
Subscribe and receive the latest insights on the healthy food and beverage industry.
Join 47,000+ members. Yes, it's completely free.
You May Also Like
---