Botanicals for Anti-aging
Botanicals for Anti-aging
Research has shown curcumin, pomegranate and boswellia can help consumers combant common concerns associated with aging.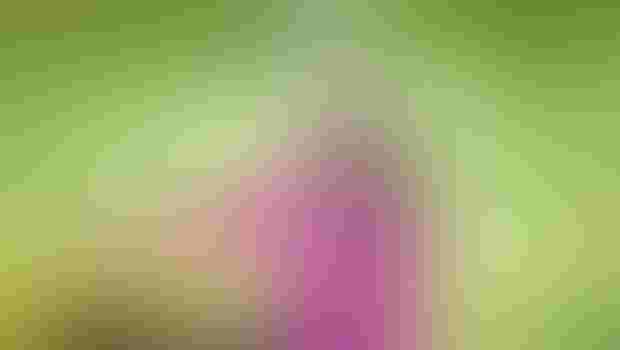 Wouldn't it be great if we could find a magic pill to hit the reset button on the aging process? While a total reset is not yet an option, supplement brands can select a number of ingredients to aid consumers lead a better quality of life.
Curcumin
Curcumin has a strong showing in clinical studies. It is important that the curcumin in a supplement to be optimized. If the curcumin the has the ability to be stable and reduce metabolization, it will be allowed to be taken up through the lymphatic system as opposed to the circulatory system, therefore bypassing the liver. Because it bypasses the liver and is taken up into the lymphatic system, the curcumin then exists as free curcumin and not a glucuronide or metabolized form.
A study performed at the Centre for Human Psychopharmacology at Swinburne University in Melbourne, Australia was one of the first to show curcumin can improve brain function in healthy older adults (J Psychopharmacol. 2014 Oct 2). The randomized, double blind, placebo-controlled clinical trial showed optimized curcumin improved cognitive function and mood.
The Swinburne study indicated that after one hour of treatment with a single 400-mg capsule of optimized curcumin showed superior performance over the placebo group on validated tasks relating to attention and working memory (P<0.05). In addition, 30-day supplementation improved measures of calmness, contentedness and fatigue versus placebo (P<0.05 and P<0.01). The study included 60 participants, and no dropouts or side effects were reported.
The author of the study suggested a possible mechanism by which the effects of optimized curcumin to support energy were observed in less than one hour: "Curcumin may help to combat fatigue by improving the maintenance of energy levels and ability to meet energy demands through its effects on mitochondrial function, adenosine monophosphate (AMP)-activated protein kinase and glucose uptake and regulation," said Andrew Schloey.
Pomegranate Extract
Punicalagins from pomegranate extract offer a powerful kick of antioxidant properties on their own; they can break-up into smaller polyphenols that are also absorbed into the body, and extensively metabolized.
What is truly special about pomegranate is that it is one of just a few antioxidants that are proven to be more than just an antioxidant. Pomegranate also has wide-ranging effects on inflammatory modulation, bacterial growth inhibition, and endogenous antioxidant enzyme systems such as superoxide dismutase (SOD).
Coincidentally, oral antioxidant status, oral inflammation, and bacterial counts are three main determinants of good oral health. A November 2014 study published in Food and Function by The University of Rhode Island, Kingston, showed pomegranate extract phenolics inhibited the formation of a biologically relevant oxidative stress marker called advanced glycation endproducts (AGE) (Food and Function 2014, 5, 2996-3004). AGE plays an important role in the development of chronic human diseases including type-2 diabetes and Alzheimer's disease. The study suggested adding the natural AGE inhibitors found in pomegranate (Punica granatum) fruit to an individual's diet is an attractive dietary strategy for the prevention and treatment of AGE-related diseases such as type-2 diabetes and Alzheimer's disease.
Boswellia
Boswellia, a gum resin, has been used for centuries for its strong anti-inflammatory properties. Boswellia serrate is shown to have direct action on critical inflammatory pathways. Boswellic acids from boswellia serrata are known to inhibit 5-lipoxygenase, one of two primary pathways impacting joint health. Boswellia serrate is clinically shown to increase joint function and flexibility compared to placebo in multiple published human trials.
A 2014 study found that boswellia serrate dose-dependently inhibited expression of the anti-inflammatory compounds cyclooxygenase (COX-2), tumor necrosis factor alpha (TNF-a) and 5-lipoxygenase in vitro, suggesting that the effects of boswellia serrate extend beyond its well-known 5-lipoxygenase inhibition activity. In this study, animals with experimentally induced arthritis fed Boswellia serrate and celecoxib—a nonsteroidal anti-inflammatory drug (NSAID) used to treat pain or inflammation—had similar improvements in cartilage collagen and collagenase enzymes, both key mechanisms for joint protection (J Korean Soc Food Sci Nutr 2014 43).
The great part about anti-aging and clinical research is that there are always new findings on how supplements can help with daily activities.
Jennifer Atkinson is marketing coordinator at Verdure Sciences. Atkinson has more than 15 years of experience writing in the health sciences arena.
These statements are not intended to diagnose, treat, cure or prevent any disease.
Subscribe and receive the latest insights on the healthy food and beverage industry.
Join 47,000+ members. Yes, it's completely free.
You May Also Like
---