Botanical companies shine a light on sustainable sourcing
Botanical companies shine a light on sustainable sourcing
Supply chain scrutiny is made even more difficult when ingredient buyers are looking to diversify, a prospect that's more top of mind today with the onset of the global pandemic. But efforts are being devoted to bring a new level of clarity to the ingredient supply, where ethical business practices and community building are part of the solution along with profit motive.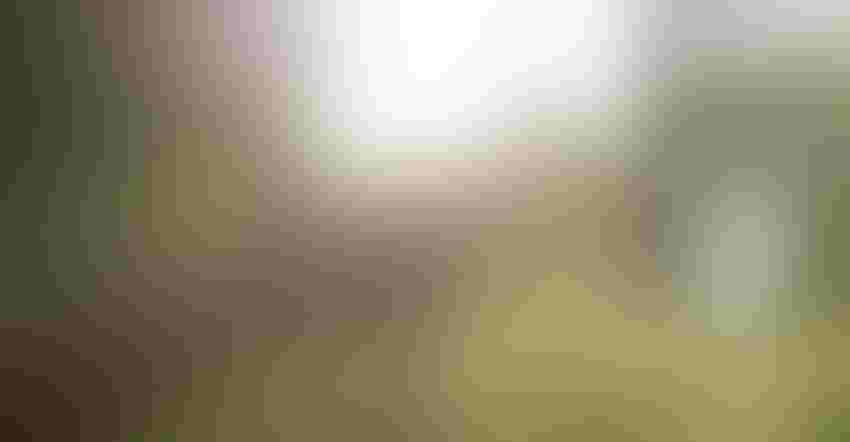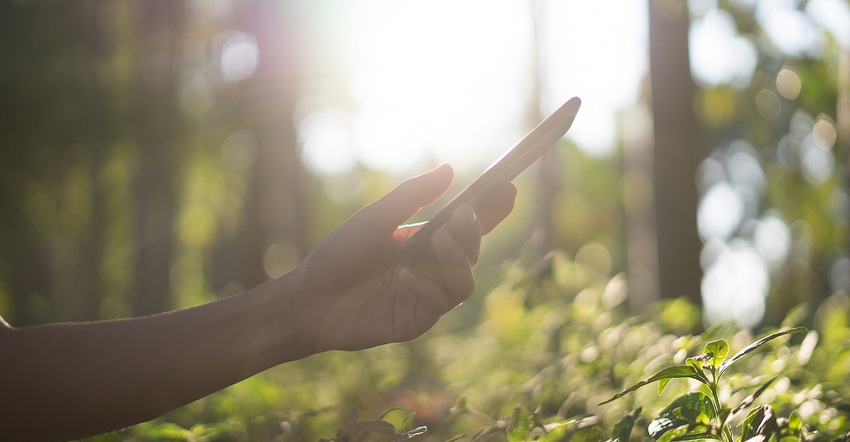 Insider's Take
Leading botanical companies are meeting goals related to sustainability of their sourcing and transparency.

New multimedia tools that bring supply chains to life are available for companies big and small who have goals to improve source communities.

Human connections with growers and cultivators, in their element, are the ultimate underpinnings of sustainable sourcing.
Even before the world plunged into the COVID-19 pandemic and forced people to consider the health and sustainability of our delicate planet, companies that source botanical ingredients were increasingly coming around to regenerative farming, environmentally and socially responsible business practices, natural resource conservation, and socio-economic development in global farming communities.
If anything, the pandemic has crystalized that focus for many and accelerated the desire to be a force for good in the world.
But a consumer movement is driving the sustainable sourcing of high-quality herbal remedies, ethical practices and greater transparency.
In Gaia Herbs, consumers see one of the world's most sustainably transparent companies. Gaia supplement buyers can enter the ID number on the back of any package and trace the ingredients back to their source—how the herbs were grown, harvested and extracted, and the tests the product underwent to validate its purity, integrity and potency. But getting to that crystal-clear level of transparency takes extra effort, and a diverse supply chain.
The coronavirus pandemic, said Chase Millhollen, Gaia Herbs global sourcing manager, has exacerbated the company's "critical challenge to find multiple vendors that can meet our standards."
"Gaia Herbs has extremely stringent standards—we've created our own DNA-validated botanical reference library that we use to confirm identity on our raw materials, the materials must meet our strength claims, such as biomarkers, and they must also meet our specifications for pesticides, microbes and heavy metals," Millhollen described.
The company maintained several practices are essential: Getting on site where the botanicals grow best, visiting the farms, the fields, even the local communities, and certifying that positive business practices are followed all along the way.
Gaia is hardly alone. Another global botanical ingredient company, Germany-based Martin Bauer Group, has promised to purchase 56% of its major botanicals through certified supply chains and to follow sustainable development goals set forth by the SDG Compass, according to Randy Kreienbrink, Martin Bauer's vice president of marketing. Ambitious goals set forth in that program include no poverty, zero hunger, reduced inequalities, climate action and sustainable cities and communities, among many others.
"We're going to continue to ensure that our supply chains remain free of genetically modified plants wherever possible. We're going to make sure that the cropland is not created through forest clearance areas. We're not going to buy from the areas where the rainforests or other trees were cut down just to grow a product," Kreienbrink told the Healthy Insider Podcast earlier this year.
Following the acquisition last year of BI Nutraceuticals, Martin Bauer Group sources more than 200 botanicals from over 80 countries through supply chains that employ more than 300,000 people.
"We will always address and advise our suppliers to the sustainable modes of production, and always [find] ways to conserve and also to preserve biodiversity," Kreienbrink said. The "choice of the crops, variety, seed, rotation, soil fertility, fertilizers and wherever possible, avoiding any non-natural additives" are primary considerations for the company.
Momentum for sustainable sourcing in the botanical industry was building well before the global pandemic pause, as evidenced by an aspirational partnership between the American Botanical Council (ABC) and the Sustainable Herbs Program (SHP). A primary goal of the SHP is industry education, and providing multimedia content that follows herbs from source to shelf, to teach consumers, manufacturers, growers and everyone along the supply chain about what it takes to source high-quality, sustainably and ethically sourced herbal products, said SHP director Ann Armbrecht, Ph.D.
"As the coronavirus has made starkly clear, we are all interconnected. And our own health and wellness is inextricably connected with the health and wellness of the human and ecological systems in which we live and on which we depend," she explained. "So, my hope is that we all, the botanical industry included, use this time to really awaken to what this interdependence really means. And how we want to move forward to create more resilient economies that recognize and build on this interdependence."
The world's biggest botanical ingredient companies are deciding to dedicate resources to ensuring sustainable supply chains, but it's not always easy for smaller outfits to make similar commitments. To that end, Armbrecht's group recently completed the SHP Sustainability & Regenerative Practices Toolkit, a collection of practical resources and best practices, specific to the herb and botanical business sectors, that businesses of any size can utilize to become more socially and environmentally responsible.
The toolkit can be used by companies at various stages in their journey to sustainability, Armbrecht said, from those just starting out to those leading the way; and SHP is hosting a series of webinars this month with topics like "The Business Case for Sustainability," "Creating a Culture of Sustainability and Regeneration," "Sourcing Raw Materials," and "Relationships Through the Supply Network."
"To me, the goal ultimately is to shift how we think about herbal products. So that we aren't just asking what turmeric or elderberry can do for me, but really to consider how my purchase of these products can be a way to bring wellness not only to myself and my family but to the world," Armbrecht said. "And that begins, I think, with asking questions and understanding the steps companies are taking to address the challenges of producing these products in ways that are creating more resilient communities, healthier soils and more biodiversity."
Other efforts at sustainable sourcing predate the pandemic as well.
"Sometimes it takes maturity in an industry before a clear vision is available. It makes good business sense, as sustainable supply means more in the future," said Trish Flaster, executive director of Boulder, Colorado-based Botanical Liaisons LLC.
She pointed to the retailer- and manufacturer-led Supplement Safety Compliance Initiative, introduced in 2016 and spearheaded by the Natural Products Association (NPA), which focuses on creating effective global systems to ensure traceability, transparency and quality in the supplement supply chain.
Out of that effort, a field audit form was created so industry members could see exactly what supply issues exist, confirm the identity of ingredients, and ensure sanitation or best practices were being implemented. Creation of the audit began with good agricultural and collection practices (GACPs) and good manufacturing practices (GMPs) set forth by the American Herbal Products Association (AHPA), and it was developed in conjunction with certifying bodies like the United States Pharmacopeial Convention (USP), Underwriters Laboratories (UL), and Eurofins—"from field to facility," Flaster said.
Further, an electronic audit solution has been developed in an effort to bring supply chain source information to a digital platform. Flaster's Botanical Liaisons firm helped provide guidelines in the development of blockchain technology by TagOne, where information is collected from farmers as soon as seeds are planted. It's a step in the promising evolution of blockchain technology for botanicals—where information from supply chain links are digitized, connected cryptographically, and made available for public industry scrutiny.
"This is one system of measurement we could all use so we can compare results and find meaningful outcomes," Flaster encouraged.
Uniform standards are a critical step when dealing with international sourcing, said Ramon Luna, with Clifton, New Jersey-based Ecuadorian Rainforest LLC, a wholesale bulk raw materials and nutraceutical ingredient supplier with a focus on South America.
"It is vital to make sure everyone is on the same page when it comes to quality and care of the ingredients. Quality cannot be compromised and it's important for sources to work with you when it comes to providing a steady supply of uniform ingredients," Luna relayed. "But this problem can be easily remedied if all parties agree to specific standards from the beginning. That makes this a crucial step when sourcing ingredients."
Human, interpersonal relationships are what have sustained Edward Fletcher over a three-decade career working with growers, wildcrafters and botanical producers across the globe. He said he wouldn't be able to keep those season-after-season relationships if he hadn't treated his sources ethically.
"It's definitely become a trend in the last three to four years, and rightfully so," Fletcher surmised. "(But) it's not new to me. I always realized, if we get this farmer to grow this for us, and we don't pay him a fair rate, he's not going to do it, so it's not 'sustainable.'"
Fletcher—who is founder and president of North Carolina-based Native Botanicals, a raw materials supplier—said that in the last three to five years, more retail manufacturing companies have taken the time to personally visit farms he's affiliated with, partly driven by worries about losing valuable shelf space in the event of a total depletion.
"They're realizing that they need to know a little bit more about it," Fletcher said, of their interest in the ingredient's cultivation and the operations that surround it.
"Unfortunately, some companies don't understand sustainability—until they run out of a product," he summarized.
Subscribe and receive the latest insights on the healthy food and beverage industry.
Join 47,000+ members. Yes, it's completely free.
You May Also Like
---