Berries Market Experiences Considerable Growth
Berries Market Experiences Considerable Growth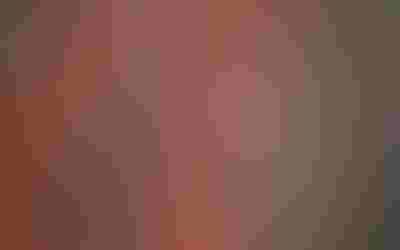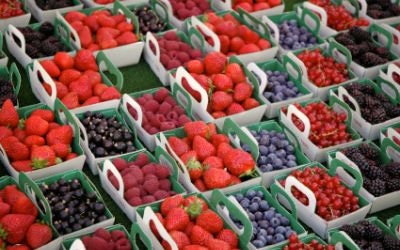 With fruit growers expanding across the United States and Mexico, berries are obtaining longer seasons. This means the supply of inexpensive berries lasts year round. Because of increased demand from consumers, packaged berries now bring in the highest revenue in the produce section. In 2011, berries had a 7.7-percent contribution to total produce dollars in the United States, according to Perishables Group.
Tree fruits and local berries such as blueberries and cherries are likely to see growth in the coming year, according to Melissa Abbott at Hartman Group.
"Expect to see a wider variety of local berries and tree fruits such as cherry varietals, from the tart Montmorency to the dark, sweet Bing, show up in beverages, baked goods and snack foods," she said. "All are high in antioxidants and smack of seasonality and the regional sense of place consumers are increasingly looking for."
Blueberries have also fared well because of consumer knowledge of the berry's health benefits, said Ashwin Raj Ravinder, a Frost & Sullivan research analyst. "Blueberries are well-known for their antioxidant benefits; hence, people who intend to consume good amounts of antioxidants for their general well-being are more likely to consume these products," he said.
Several divisions of the berry market have done particularly well in 2011, with strawberries making up 52.5 percent of the market per the Perishables Group. Blueberries were the second largest division at 26.7 percent of the market. Blueberries, a popular ingredient for dessert and breakfast foods, experienced a 2.3-percent increase in demand from 2010, according to Perishables Group. . "I think probably blueberries have had the longest positive run," said Steve Lutz, executive vice president, Perishable Group.
Ravinder added: "Blueberries have had good growth for a long period of time in a large market. The blueberry market has experienced unprecedented growth over the past decade in terms of per capita consumption, increasing acreage area, total production and exports. The per capita consumption has increased more than 70 percent in the last 10 years, while the total production has increased from nearly 200 million pounds in 1995 to approximately 600 million pounds in 2011."
Ravinder noted consumers prefer natural berries rather than artificial ones. "The major portion of blueberries are sold in retail markets as fresh, and frozen berries and the rest are used in food processing industry and industrial applications," he said.
Berries are commonly frozen by one of two methods: instant quick frozen and block frozen berries. Block frozen berries help preserve the identity of the product whereas instant quick frozen berries avoid the clumping that is evident in block frozen berries. "The instant quick frozen berries have a better edge over block frozen berries," Ravinder said. "Instant quick berries are by far used in the baking and confectionery industry."
Subscribe and receive the latest insights on the healthy food and beverage industry.
Join 47,000+ members. Yes, it's completely free.
You May Also Like
---