Ashwagandha Helps Boost Popularity of Ayurvedic Herbs in the United States
Ashwagandha Helps Boost Popularity of Ayurvedic Herbs in the United States
As more research supports the traditional uses of Ayurvedic herbs and Americans become more familiar with the benefits of Indian herbs, the popularity of products that incorporate these traditional botanical medicines is expected to grow.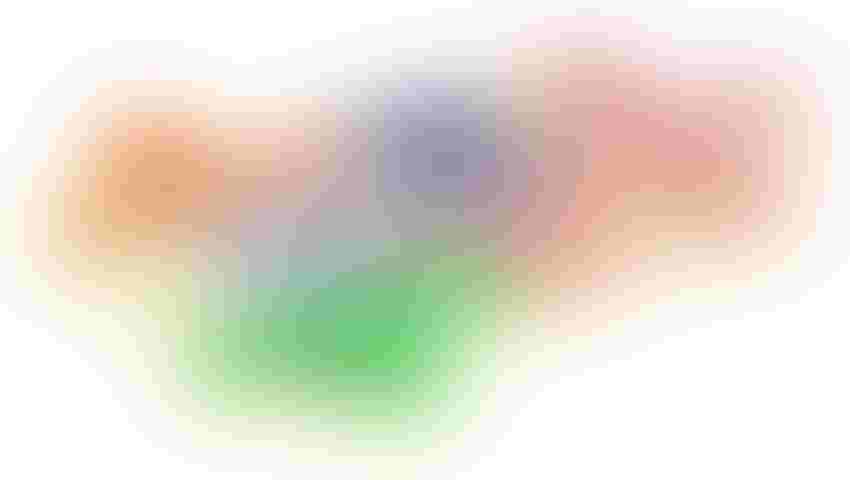 Ashwagandha (Withania somnifera) is one of several Ayurvedic herbs increasingly being embraced by U.S. consumers, and its popularity is helping lay the groundwork for other Indian herbs to be successfully introduced to the U.S. market. Companies looking to introduce Ayurvedic herbs to the United States can learn much from the success of ashwagandha, as these herbs are likely to present many of the same challenges and opportunities.
Several factors have contributed to the recent success of ashwagandha as a dietary ingredient in dietary supplements, including:
• A rich history of use, with millions of people using ashwagandha for more than 3,000 years.
• Wide use and popularity in India. It is commonly used in many Ayurvedic formulas for a wide range of benefits that today's U.S. consumers seek, including stress relief, sleep, sustained energy levels, strength and vitality (particularly in combination with physical activity), and support of the immune system, sexual and reproductive health, and mental and cognitive functions.
• A complex synergy of natural constituents, including alkaloids and withanolides.
Applying Modern Research to Traditional Medicine
Applying modern research and clinical studies to ashwagandha can be useful in educating U.S. consumers, but it is important to recognize both the limitations of this research and the value of the knowledge that has been acquired through thousands of years of human use.
Modern research and clinical trials are confirming some of the traditional therapeutic uses and health benefits of ashwagandha, but research is usually narrow and specific in scope. This can be useful in discovering new and specific applications for ashwagandha, but it isn't always as useful in explaining the therapeutic benefits observed by millions of people over the last 3,000 years. Narrowly focused trials are also an ineffective way to assess ashwagandha's impact on overall health and well-being.
Because ashwagandha has traditionally been used in a highly customized Ayurvedic treatment, it is difficult to design and conduct effective double-blind, placebo-controlled studies that account for individuality or its use in a formula with other substances. The fact that, unlike most chemical drugs which are highly pure single molecules, botanical ingredients are a mixture of complex chemical constituents, adds to the challenge of conducting studies that decipher the therapeutic effects of botanicals.
Ayurvedic herb sales in the U.S. market would benefit from researchers, the media and ultimately consumers being educated about the limitations of drug-style trials for herbal medicine. In addition, companies should push researchers to innovate new ways to study traditional herbal medicine to quantify therapeutic properties in a meaningful way for consumers.
Opportunities for Growth
The average U.S. consumer is likely to have limited knowledge of the traditional uses and benefits of Indian herbs such as ashwagandha. This presents opportunity for growth, but it can be a challenge to educate consumers raised with modern Western medicine who often consider herbs through the allopathic view of one substance for a condition, rather than the traditional approach of combining several herbs into a formula.
More and better research can help educate U.S. consumers, but additional efforts will likely be needed to help explain fundamental differences between modern Western medicine and Ayurveda. Like some other forms of traditional medicine, Ayurveda takes a different approach to healing than modern Western medicine. While the differences are too great to list, two significant differences are:
• Ayurveda is more focused on overall health and well-being and addressing the root causes of symptoms, unlike modern Western medicine, which is more focused on treating specific symptoms.
• Ayurveda is customized to meet unique needs of individuals, while modern Western medicine is focused on developing a single cure for everyone.
The more Americans and researchers understand Ayurveda and how to effectively use Ayurvedic herbs to promote health and well-being, the easier it will be for companies to introduce and sell these herbs to U.S. consumers.
Looking to the Future
The growing popularity of Ayurvedic herbs in the United States can be expected to present companies with new challenges such as ensuring sustainability and quality while continuing to meet growing demand. The American Herbal Product Association (AHPA) helps address these challenges by continuously identifying and developing innovative practices that ensure U.S. consumers can reap the benefits of high-quality, sustainably produced products that incorporate Ayurvedic herbs.
Subscribe and receive the latest insights on the healthy food and beverage industry.
Join 47,000+ members. Yes, it's completely free.
You May Also Like
---