Ancient herbs for regulating blood sugar
Ancient herbs for regulating blood sugar
Several ancient botanicals, including Gymnema sylvestre, cinnamon, fenugreek and black seed, can help support blood sugar.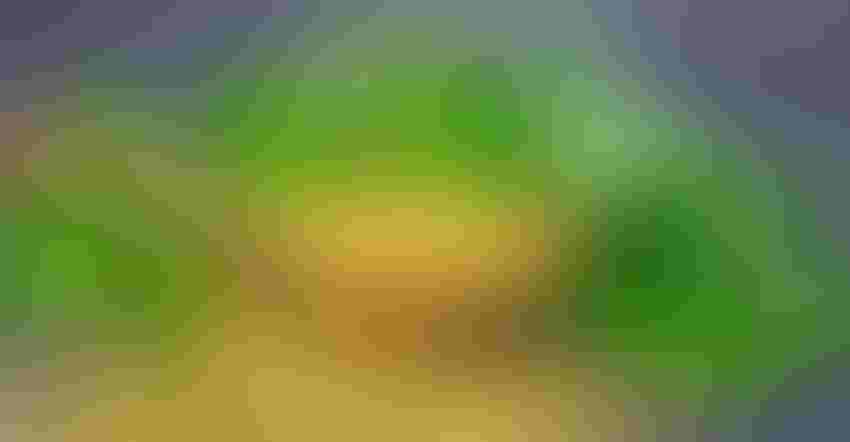 Over the past 60 plus years, the prevalence of diabetes in the U.S. has risen from 0.93% in 1958 to 9.4% in 2015, according to the Centers for Disease Control and Prevention. This translates to 30.3 million people, yet another 84.1 million adults (over age 18), or 33.9% of the population, with prediabetes, per CDC. Diabetes is currently the seventh leading cause of death in the U.S., and in the last 20 years, the number of adults diagnosed with diabetes has more than tripled. The risks for developing prediabetes and type 2 diabetes are virtually the same. According to CDC, some common risk factors overlap:
A parent, brother or sister with type 2 diabetes

Physically active fewer than three times a week

Gestational diabetes (diabetes during pregnancy) or birth of a baby who weighed more than nine pounds

African American, Hispanic/Latino American, American Indian or Alaska Native (some Pacific Islanders and Asian Americans are also at higher risk)
If these numbers aren't staggering enough, people with diabetes are twice as likely to have heart disease or stroke than those without diabetes, according to CDC. Additionally, the medical costs for a person with diabetes are twice as high as those who do not have diabetes and total over US$327 billion yearly.
Other than eating better and being more active, several ancient botanicals can help support blood sugar. The herbs Gymnema sylvestre, cinnamon, fenugreek and black seed all show promise in assisting with this concern.
Gymnema, popularly known as "gurmar" for its distinct property as a sugar destroyer, is a reputed herb in the Ayurvedic system of medicine. Research on gymnema and more specifically, gymnemic acids, show several mechanisms of action including stimulation of insulin secretion from the pancreas and delaying glucose absorption from the blood,1 both of which are excellent support mechanisms for blood sugar control.
The use of cinnamon can be dated back to almost 2800 BC, where it was initially referred to as "Kwai" in the Chinese language and was mentioned in the Bible as part of an anointing oil used by Moses.2 Studies using cinnamon have shown benefits in lowering hemoglobin A1C levels in patients with type 2 diabetes3 and improved glucose levels.4 The first benefit of lowering hemoglobin A1C levels is an important marker to show the long-term stability of a patient's blood sugar levels.
Studies on the use of fenugreek seeds have shown some impressive benefits for blood sugar concerns such as improving glycemic control and decreasing insulin resistance in type 2 diabetics.5 Fenugreek seeds, like cinnamon, can also be used for flavoring foods.
The earliest written reference to black seeds, or nigella sativa, is thought to be in the book of Isaiah in the Old Testament where the reaping of nigella and wheat is contrasted (Isaiah 28: 25, 27). Currently nearly 1,000 studies focus on the healing powers of black seeds. Most of the therapeutic properties of this plant are due to the presence of thymoquinone (TQ), which is a major active chemical component of the essential oil.6 A new and patent-pending black seed oil (as ThymoQuin, from TriNutra) has shown benefits to blood sugar and some of the risk factors involved with developing elevated blood sugar levels.7 The study published in the Journal of Nutrition and Food Sciences showed an improvement in fasting blood glucose levels, blood pressure oxygen consumption and fatty lever. Other studies with black seed thymoquinone have shown improvements in insulin secretion and glycogen storage.8
Our ancestors realized the power and potential of botanicals for many uses, including food and health for thousands of years. Now, with modern research and testing, we have the scientific proof that some of these provide benefits toward one of America's leading health challenges. These ancient herbs provide advanced solutions.
For a list of references, email [email protected].
David Foreman, RPh, is an author and media personality known to consumers nationwide as, "The Herbal Pharmacist." Well versed on the healing powers of herbs, vitamins and other natural supplements and how they interact with pharmaceutical drugs, Foreman's career as a registered pharmacist gives him the foundation to now impart his expertise in physiology, pharmacology and integrative medicine to educate consumers on natural health and healing. Foreman is a graduate of the University of South Carolina College of Pharmacy, currently serves on Organic & Natural Health Association's scientific advisory board and is author of, "4 Pillars of Health: Heart Disease."
References
1 Tiwari P, Mishra B, Sangwan N. "Phytochemical and pharmacological properties of Gymnema sylvestre: an important medicinal plant." Biomed Res Int. 2014;2014:830285. DOI: 10.1155/2014/830285.
2 Kawatra P, Rajagopalan R. "Cinnamon: Mystic powers of a minute ingredient." Pharmacognosy Res. 2015 Jun;7(Suppl 1):S1-6. DOI: 10.4103/0974-8490.157990.
3 Crawford P. "Effectiveness of cinnamon for lowering hemoglobin A1C in patients with type 2 diabetes: a randomized, controlled trial." J Am Board Fam Med. 2009 Sep-Oct;22(5):507-12. DOI: 10.3122/jabfm.2009.05.08009
4 Khan A et al. "Cinnamon improves glucose and lipids of people with type 2 diabetes." Diabetes Care. 2003 Dec;26(12):3215-8.
5 Gupta A, Gupta R, Lal B. "Effect of Trigonella foenum-graecum (fenugreek) seeds on glycaemic control and insulin resistance in type 2 diabetes mellitus: a double-blind placebo-controlled study." J Assoc Physicians India. 2001 Nov;49:1057-61.
6 Ahmad A et al. "A review on therapeutic potential of Nigella sativa: A miracle herb." Asian Pac J Trop Biomed. 2013 May;3(5):337-52. DOI: 10.1016/S2221-1691(13)60075-1.
7 Licari M et al. "Beneficial Effects of Thymoquinone on Metabolic Function and Fatty Liver in a Murine Model of Obesity." J Nutr & Food Sci. 2019;9(1). DOI: 10.4172/2155-9600.1000751.
8 Abdelrazek H et al. "Black Seed Thymoquinone Improved Insulin Secretion, Hepatic Glycogen Storage, and Oxidative Stress in Streptozotocin-Induced Diabetic Male Wistar Rats." Oxid Med Cell Longev. 2018 Mar 4;2018:8104165. DOI: 10.1155/2018/8104165. eCollection 201
Subscribe and receive the latest insights on the healthy food and beverage industry.
Join 47,000+ members. Yes, it's completely free.
You May Also Like
---