Tocotrienol: An Emerging Neuroprotective Bioactive
Tocotrienol: An Emerging Neuroprotective Bioactive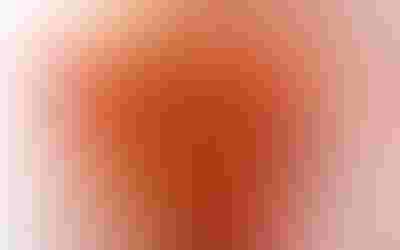 by Kalyana Sundram, Ph.D., and Sharon Ling, Ph.D.
Palm and soybean oils are currently among the worlds most consumed edible oils. Palm oil, like olive oil, is a fruit oil and along with its high oil content, the palm fruit oozes with a number of bioactives that have caught the attention of health professionals as well as the supplement and cosmetic industries.
Often referred to as palm fruit bioactives, the primary phytonutrients are vitamin E (tocotrienols and tocopherols), carotenoids, phytosterols, plant squalene, coenzyme Q10 (CoQ10) and phospholipids. These are all fat soluble and are co-extracted into crude palm oil. Technological advances now allow their recovery either from the crude oil or from the by-products of the palm oil refining industry.
Palm fruit is also rich in palm phenolics, which are potent antioxidants; these are mostly eluted into the water condensate during cooking (sterilization) and milling of the oil palm fruits. A new patented technology has allowed these palm phenolics to be recovered in concentrated forms, and they are proving to be exciting bioactives suitable for the nutrition and wellness industries.
During the past two decades, there has been significant emphasis in understanding the properties of these palm bioactives through a concerted biomedical research program that spanned the globe. As a result, several breakthroughs have occurred in the overall understanding of these promising bioactives. As only one example, exciting findings have emerged about the potential of palm vitamin E tocotrienols on stroke and how this bioactive may soon play a significant role in the prevention and management of this degenerative disease.
Palm Bioactives and Stroke
Stroke is a major global public health concern that prematurely claims productive lives and burdens the health-care system. Many stroke survivors become disabled and require long-term care and rehabilitation. Stroke survivors often suffer loss of speech, motor coordination, mobility and cognition. A majority of them also have to deal with emotional stress and depression due to loss of independence.
Stroke affects 6.5 million people in the United States annually; it is estimated someone dies of a stroke every three minutes in the United States and, on average, someone will suffer a stroke every 40 seconds.1 The economic costs of stroke are staggering, as one study2 reported:
The World Health Organization (WHO) estimated global disability-adjusted life years (DALYs) lost to stroke (a measure of the burden of disease) will rise from 38 million in 1990 to 61 million in 2020.

The American Heart Association (AHA) estimated in 2004 that strokes cost the nation a total of $53.6 billion in direct health-care costs and productivity losses.

In 2001, the National Stroke Association estimated the average cost per patient for the first 90 days after a stroke was $15,000, although 10 percent of cases cost more than $35,000.
With the aging U.S. population, stroke incidence will likely only increase, making it important to explore potential compounds with neuroprotective capabilities. Tocotrienols appear to protect against neuron death by mechanisms independent of its strong antioxidant activity. In a number of studies sponsored by the U.S. National Institutes of Health (NIH), researchers at the Ohio State Medical Center showed alpha-tocotrienol, but not alpha-tocopherol, prevented neuron death at extremely low concentrations by regulating specific mediators of cell death.3 Tocotrienol-treated neurons maintained healthy growth and motility even in the presence of excess neurotoxic agent. The neuroprotective property seen at such low concentration of tocotrienol is independent of its antioxidant activity, as tocotrienols do not exhibit antioxidant properties at nanomolar concentrations. Tocotrienols only begin to show antioxidant effects at micromolar concentrations.4
The same researchers demonstrated oral supplementation of tocotrienols, using a bioenhanced formulation that helps increase absorption, reaches rats brains in concentrations that protected against stroke.5 There was a reduced volume of cerebral infarct in tocotrienol-supplemented rats compared with un-supplemented controls.
A further study showed tocotrienol supplementation in healthy women achieved plasma levels of tocotrienols 12- to 30-times more than the concentration of alpha-tocotrienol required to completely prevent stroke-related neurodegeneration.6
In Malaysia, a randomized, double blind, placebo-controlled human study is on course to study the neuroprotective effects of palm tocotrienol complex in preventing stroke. This study will look at white matter changes using magnetic resonance imaging.
Kalyana Sundram, Ph.D., FASc, FNSM, is currently the deputy CEO and the director, science and environment, for the Malaysian Palm Oil Council (MPOC). He has 30 years of research experience with various aspects of oils and fats process technologies, nutrition and technical marketing. Sharon S.N. Ling, Ph.D., is currently the vice president, scientific affairs, sales and marketing for Carotech Ltd. She has been an investigator in more than 30 human clinical studies, many of which related to palm-based phytonutrients.
Kalyana Sundram, Ph.D., and Sharon Ling, Ph.D. will provide more information about the numerous market potentials and benefits of palm fruit bioactives, as part of the SupplySide West workshop: "Palm Fruit Bioactives: Science, Applications & Technical Advantages." Click here for details.
References:
1. Lloyd-Jones D et al. Heart Disease and Stroke Statistics 2009 Update. A report from the American Heart Association Statistics Committee and Stroke Statistics Subcommittee. Circulation. 2009;119:e1-e161.
2. Mackay J, Mensah G. The Atlas of Heart Disease and Stroke. World Health Organization: Nonserial Publication. 2004.
3. Sen CK et al. Molecular Basis of Vitamin E Action. Tocotrienol potently inhibits glutamate-induced pp60 c-Src Kinase activation and death of HT4 neuronal cells. J Biol Chem. 2000;275(17):13049-13055.
4. Khanna S et al. (2006). Characterization of the potent neuroprotective properties of the natural vitamin E alpha-tocotrienol. J. Neurochem. 2006;98(5):1474-1486.
5. Khanna S et al. Neuroprotective Properties of the Natural Vitamin E alpha-Tocotrienol. Stroke. 2005;36:e144-e152.
6. Khosla P et al. Postprandial levels of the natural vitamin E tocotrienol in human circulation. Antioxid Redox Signal. 2006;8(5-6):1059-1068.
Subscribe and receive the latest insights on the healthy food and beverage industry.
Join 47,000+ members. Yes, it's completely free.
You May Also Like
---