The Polyphenol Paradox
The Polyphenol Paradox
Ingredient source, efficacy and price determine long-term success in this niche market space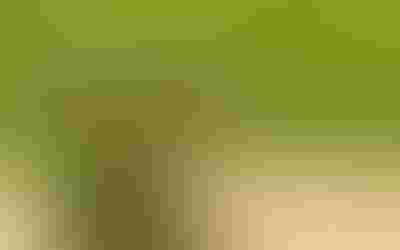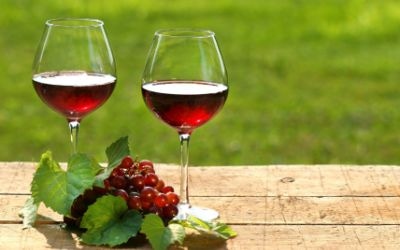 Polyphenols, traditionally used as food colorants, include flavonoids, anthocyanins and catechins found in plants and flowers. They are increasingly seen as a set of functional ingredients promising significant health and wellness benefits. Increased flavonoid levels are thought to enhance certain biological functions in humans and have been shown to contain antioxidative, antimicrobial and possibly anti-inflammatory, antihepatotoxic, anticarcinogenic and cardioprotective benefits. The following polyphenol ingredient categories have witnessed significant growth in demand tied to the increasing desire for health and wellness:
Green tea flavonoids
One of the most common sources of polyphenols; the main active compounds in green tea are catechins, compounds from the flavonoid family.

Green tea flavonoids are usually produced in powder form and available in different concentrations.

Standardized green tea extract commonly contains 50-percent flavonoid concentration.
Red fruit anthocyanins
Studies have shown anthocyanins contained in red fruits have powerful anti-carcinogenic (Mol Nutr Food Res. 2013 Jun 19) and enzyme-inhibiting properties (Methods Enzymol. 2013;527:203-20).

As a consequence, end-product manufacturers have begun to use extracts from red fruits as functional ingredients that add additional health benefits to foods and beverages.
Olive polyphenols
Olive polyphenols are said to have many health benefits.

Studies have shown that olive polyphenols exhibit anti-inflammatory activity, prevent oxidative damage to DNA, improve immune function, and protect the cardiovascular system (Curr Med Chem. 2013 Jun 25).
Resveratrol
Resveratrol contains high concentrations of anthocyanins and can be sourced from grapes, knotweed, produced through fermentation processes, or synthetically produced.

Numerous scientific studies have indicated that these products can help strengthen arteries and veins, improve the circulation of blood, and therefore assist the heart in functioning properly (Mol Nutr Food Res. 2013 Jun 6).
Focus on Resveratrol
High consumer demand for resveratrol dietary supplements has increased media publicity related to the French paradox," the finding that, on average, the French tend to have lower coronary heart disease (CHD) incidence rates despite their diets being high in saturated fatsa leading CHD risk factorand red wine. This paradox has encouraged the market entry of many new resveratrol dietary supplement products with varying dosages and formats. Some of these products have misleading label claims with respect to ingredient concentration, ingredient source and formulation purity, which affect the final products wellness efficacy.
The global market revenue for resveratrol ingredients was estimated at only USD $60 million in 2012a niche play compared to other more established health and wellness ingredientsbut the market is expected to grow at a compound annual growth rate (CAGR) of 18 to 20 percent through to 2020. The North American market continues to be the largest geographic segment of this space, consuming an estimated 90 percent of producer shipments.
Of the different sources of resveratrol currently available in the market, knotweed-sourced resveratrol is expected to remain the predominant source for this type of polyphenol, despite the strong association between resveratrol and grapes. However, knotweed ingredients do not have many reputed manufacturers or adequate safety, efficacy and bioavailability data, thereby constraining the entire markets growth prospects.
Grapes, while considered safer, will require more scientific research to back their efficacy before it is seen as a major source in this market segment. Also, grape-sourced resveratrol tends to be priced higher relative to other resveratrol sources and suffers from price variations tied to non-standard concentrations and supply instability.
Alternative synthetic and fermentation sources of resveratrol are available in the market in higher concentrations and with a more stable supply situation, which is why it is often priced higher than other resveratrol sources. Synthetic-sourced resveratrol also has a significant body of scientific evidence to back up its efficacy claims, but suffers from the synthetic" image, where consumer preference tend to be more aligned toward natural."
Fermentation-derived resveratrol is expected to be a strong competitor of synthetic and knotweed because it shows promise regarding its dual advantage of being both natural" and pure."
Companies interested in participating in the resveratrol polyphenol ingredient market should consider:
Optimized Prices
Dietary supplement manufacturers have a smaller mark-up on resveratrol ingredients compared to other more popular plant-based extracts. Typically, resveratrol can constitute 30 to 50 percent of the cost of the final product. While demand growth is certain, revenue generation is a function of the pricing policy of the ingredient manufacturer, which is subject to optimal management decisions.
Optimized Ingredient Source Messaging
Knotweed-sourced resveratrol suffers from problems of undesirable impurities such as emodin. In addition, synthetic-sourced resveratrol runs counter to the general consumer perception that being natural" is perceived as better for you. Consumer marketing is also based on highlighting the French Paradox" to popularize resveratrol, thereby driving the needs for a grape-sourced label claim. Thus, suppliers ought to choose their resveratrol source with downstream marketing in mind.
Optimized Dosage Levels
The variability of resveratrol concentrations in the final product directly impacts its wellness-conferring benefits. While low concentrations are usually more affordable, it is expected that a significant amount of resveratrol intake is required to realize its benefits. An optimized balance between price and ingredient concentration is required to reach levels preferred by consumers.
Christopher Shanahan is the program manager for Frost & Sullivans food and agriculture research group. Frost & Sullivan works in collaboration with clients to leverage visionary innovation that addresses the global challenges and related growth opportunities. For more information on Frost & Sullivans Food & Agriculture research or any questions on this article, contact Jeannette Garcia, corporate communications, at [email protected] or (210) 477-8427. 
Subscribe and receive the latest insights on the healthy food and beverage industry.
Join 47,000+ members. Yes, it's completely free.
You May Also Like
---