The Global Protein Ingredients Market
The Global Protein Ingredients Market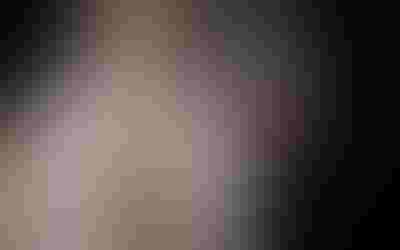 Protein fortification into food and beverages is increasingly becoming a solid option for meeting the global challenges of nutritional deficiencies in the developing world, while also helping to combat the rise of non-communicable diseases, such as cardiovascular disease (CVD), in the developed world.  Specifically, a plethora of scientific research shows the use of protein supplements has a direct link in enhancing heart health, as well as helping with weight management and closing the gap of caloric and nutrient deficiency. Consequently, the protein ingredient product space is highly fragmented, with many companies and protein sources, and a variety of products prepared to meet this growing and dynamic demand.
Animal Protein
The global animal protein market segment, with an estimated demand of 2.3 million tons in 2012, is dominated by dairy-based ingredients at nearly 50 percent of the global share of the animal segment. The second largest ingredient in this market segment is egg protein, which had a 40-percent volume market share in 2012, due to its use in many manufactured staple foods. Gelatin, which has an 11-percent global volume market share, is an important structural agent in many manufactured foods, predominantly in confectionary. Gelatin has seen interesting price movements during the last two years due to higher demand for the raw material in other applications, such as collagen peptide for personal care applications.
Growth in the animal protein segment is primarily supported by rising demand in specific end application segments, such as the sports and fitness nutrition market, infant nutrition and geriatric nutrition, which in turn, is influenced by lifestyle and demographic shifts. In sports and fitness nutrition, whey proteins are the gold standard despite soy proteins having comparable protein digestibility corrected amino acid score (PDCAAS). Innovation is also an important growth factor in the animal sector market. While innovation in animal protein has been going on much longer than in the plant protein segment, market participants perceive a sustained innovation stream from animal proteins in the future.
Focus on Plant Proteins
In 2012, the global market for plant protein ingredients used in food, beverage and dietary supplements was estimated to be 1.7 million tons, of which soy-derived proteins are the largest segment in this market with a 56-percent volume share. Despite witnessing a healthy volume growth of more than 3.5 percent, the demand for wheat protein is expected to fall due to higher expected growth of soy proteins and newer sources such as pea protein. Specifically, pea protein is expected to grow as much as 10 percent over the next five years. Other emerging plant-based protein ingredients, such as ingredients sourced from potato, canola, rice and chia, are also expected to witness strong growth of more than 5 percent during the next five years.
In the plant protein market segment, it is essential to consider the sensory properties of plant-based ingredients in order to attain successful market penetration into end applications dominated by animal proteins. The creation of organoleptically acceptable soy protein, by removing its inherent nutty flavor, will be critical to ensure accelerated adoption among beverage formulators. Another critical growth factor in the plant protein segment is the industrys strong push marketing strategy. Specifically, the soy industry has enjoyed success in consolidating gains made in global food aid nutrition programs and has commenced proactive positioning as a sustainable food/protein source by leveraging initiatives such as Round Table on Responsible Soy, Initiative for Sustainable Soy, International Sustainability and Carbon Certification.
Cost competitiveness is also an advantage among plant proteins, though it is expected to be a moderate  impact driver, despite the significant cost difference between plant and animal proteins, which can range between as much as 30 and 50 percent. This is because the cost of reformulation is high and many manufacturers have to factor in this cost before switching to plant proteins. Finally, the lack of an adequately large body of scientific evidence is a key contributor to low consumer awareness of non-soy proteins, which in turn inhibits marketing resources. Furthermore, the novelty of non-soy plant proteins prevents them from reaching top-of-mind recall with consumers. Pea and canola are likely to widen their application base to some extent; however none of the non-soy plant proteins are expected to reach significant volumes to challenge soy or dairy in the next five years.
A combination of factors is boosting the demand for protein ingredients globally. Most of these are the result of successful market penetration into higher growth end applications. However, volatility in raw material prices, demonstrated and favorable health benefits, along with other key growth factors is aiding the distribution of both opportunities and threats, equally among animal and plant protein suppliers. Thus, companies that have a truly global market and product strategy and fully exploit opportunities from the growing demand for proteins that are green, safe and healthy" will come out as global leaders in the protein market.
Christopher Shanahan is the global program manager for Frost & Sullivans Food and Agriculture research group. For more information on Frost & Sullivans Food and Agriculture research or any questions on this article, contact Jeannette Garcia, Corporate Communications at [email protected] or (210) 477-8427.     
Subscribe and receive the latest insights on the healthy food and beverage industry.
Join 47,000+ members. Yes, it's completely free.
You May Also Like
---