Studies Unveil New Findings in Weight Management, Eye Health & Heart Health
Studies Unveil New Findings in Weight Management, Eye Health & Heart Health
Revolutionary studies by various organizations demonstrate positive impacts on its subjects, offering new evidence in the areas of weight management, eye health and heart health.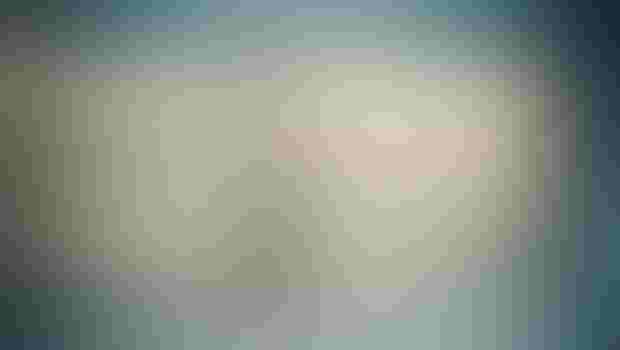 Revolutionary studies by various organizations demonstrate positive impacts on research subjects, offering new evidence in the areas of weight management, eye health and heart health.
Thylakoids, membranes found in green plants such as spinach, exert positive effects for body weight and appetite regulation and can be used as an effective tool for weight management and the treatment of metabolic diseases, according to a dissertation by Caroline Montelius at Lund University. The research presented several conclusive key points. First, thylakoids promote body weight loss in humans after three months of daily supplementation; however, the digestion of dietary nutrients is prolonged after thylakoid supplementation, resulting in prolonged glucose and insulin responses. Thylakoids also stimulate the release of the satiety promoting hormones cholecystokinin (CCK) and glucagon-like peptide-1 (GLP-1), while decreasing levels of the hunger promoting hormone ghrelin. In addition, circulating levels of leptin and blood lipids are decreased after thylakoid supplementation for two and three months, and thylakoids also affect the subjective ratings of appetite and urge for specific foods. The studies were carried out on a patented spinach extract called Appethyl (patented by Greenleaf Medical), which in itself is a result of many years of research at Lund University.
Recent research also shows that lutein and zeaxanthin, contained naturally in green, leafy vegetables such as kale and spinach and obtained through the human diet, can enhance visual performance in younger consumers, according to a study sponsored by DSM, Kemin and University of Georgia GLARE2. The study looked at three aspects of visual performance: glare disability, photostress recovery time and contrast enhancement. Approximately 100 young and healthy subjects were assessed and received daily dosage levels of 10 mg of FloraGLO Lutein and 2 mg of OPTISHARP Zeaxanthin, or a placebo over a one year supplementation period. Macular pigment optical density (MPOD) and serum levels of lutein and zeaxanthin increased significantly in the supplemented group, while no changes were noted in the placebo group.
Another study, titled "Menaquinone-7 Supplementation Improves Arterial Stiffness in Healthy Postmenopausal Women" reveals the positive impact of MenaQ7® Vitamin K2 as MK-7 (menaquinone-7) on cardiovascular health through its improvement of arterial flexibility. The study confirms what previous population-based studies have only been able to show in association, according to Cees Vermeer, renowned vitamin K2 scientist and chief innovation officer at the R&D Group VitaK of the Maastricht University Holding (the Netherlands), who led the study's research team. Researchers monitored 244 healthy post-menopausal women for three years using pulse wave velocity and ultrasound techniques. The participants, ages 55 to 65 years, were randomly assigned to take 180 mcg/d of MenaQ7® for three years, or placebo capsules. Results confirmed that MenaQ7® Vitamin K2 not only inhibited age-related stiffening of the artery walls, but also made a statistically significant improvement to vascular elasticity.
Subscribe and receive the latest insights on the healthy food and beverage industry.
Join 47,000+ members. Yes, it's completely free.
You May Also Like
---