Stratum, Cargill & Others Reveal Research on Ingredients for Joint Health, Heart Health & More
Stratum, Cargill & Others Reveal Research on Ingredients for Joint Health, Heart Health & More
Research on several industry ingredients show their benefits to bone, joint and cardiovascular health, sugar tolerance in young children, as well as their proven overall safety.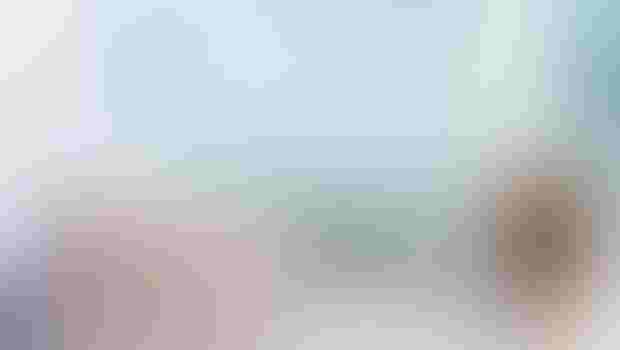 Research on several industry ingredients show their benefits to bone, joint and cardiovascular health, sugar tolerance in young children, as well as their proven overall safety.
Stratum Nutrition announced support for the joint health ingredient NEM®, manufactured by partner ESM Technologies, through a new study evaluating the effects of various manufacturing methods for eggshell membrane products. Scientists evaluated three different hydrolyzates of eggshell membrane in cell cultures of two different types of human immune cells. All three hydrolyzates activated the gene transcription factor NF-kB, which plays a fundamental role in immune function. Dysregulation of NF-kB has been implicated in the development of an inflammatory diseases such as rheumatoid arthritis, asthma and inflammatory bowel disease. NF-kB dysregulation has also been associated with diseases such as diabetes, Alzheimer's Disease and multiple sclerosis, which are not traditionally thought of as inflammatory in nature. 
Nutramax Laboratories also announced the publication of a clinical study that showed the combination of FCHG49® glucosamine hydrochloride and TRH122® chondroitin sulfate (Cosamin®DS) reduced levels of C-reactive protein (CRP). Results explain the findings of the VITAL (VITamins and Lifestyle) study, in which participants who used glucosamine and chondroitin lowered their risk of certain health conditions. The study assessed the effects of the administration of glucosamine hydrochloride (1,500 mg/d) plus chondroitin sulfate (1,200 mg/d) for 28 days in 18 adult patients who were healthy and overweight. Researchers found that serum concentrations of CRP were 23 percent lower after glucosamine/chondroitin administration compared to placebo. Additionally, glucosamine and chondroitin also affected several other pathways, where the two ingredients' effects were significantly different from placebo. The most significant difference was a reduction in the cytokine activity pathway after combination therapy, compared to placebo. 
Responding to a dossier submitted by Cargill, the European Food Safety Authority (EFSA) published an opinion confirming that erythritol, a zero-calorie, bulk sweetener, is safe for use in beverages at a maximum use level of 1.6 percent. Cargill conducted a three-year clinical study with 4-to-6 year-olds to substantiate the high tolerance of Zerose® erythritol in young children. The results of the study confirmed that young children tolerated a single dose of 250 ml beverages containing 6 percent Zerose® erythritol equally well as control beverages containing sugar.
Qualitas Health, developers of vegetarian food supplements and ingredients, announced The International Journal of Toxicology published a study showing Almega PL is safe after evaluations through a battery of tests. The testing of Almega PL included: an in-vivo, 14-day maximum tolerated dose (MTD) study; in-vivo 90-day subchronic oral toxicity; and in-vitro genotoxicity studies. This is the first study that examines the safety of an omega-3 oil extracted from N. oculata. The in-vivo studies used dosages ranging from 250mg/kg to 2500mg/kg. At all dose levels, no mortalities occurred and no signs of toxicity were observed during the studies. There were no signs of genotoxicity in multiple in-vitro models, and no presence of organophosphate or organochlorine pesticide residues. The researchers concluded that Almega PL is safe for human consumption at up to 1250mg/day.
The International Science and Health Foundation announced that Integrative Medicine: A Clinician's Journal (IMCJ) published an article titled, "Proper Calcium Use: Vitamin K2 as a Promoter of Bone and Cardiovascular Health," giving readers a clear overview of the most pertinent studies and latest scientific evidence confirming Vitamin K's bone and heart benefits. The article highlights some of the recent concerns brought to light regarding calcium and cardiovascular risk, as well as the importance of calcium for the body to function properly. The author explains how vitamin K2, through its activation of K-dependent proteins osteocalcin and matrix Gla protein (MGP), ensures calcium is properly utilized by the body, binding it to the bone mineral matrix and inhibiting it from depositing in the arteries and blood vessels, respectively. This helps to alleviate any cardiovascular concerns from calcium supplementation.  
Subscribe and receive the latest insights on the healthy food and beverage industry.
Join 47,000+ members. Yes, it's completely free.
You May Also Like
---