Scramble Em Up: Eggs May Reduce Risk of Diabetes
Scramble Em Up: Eggs May Reduce Risk of Diabetes
Higher egg intake is associated with a lower risk of type 2 diabetes in this cohort of middle-aged and older men.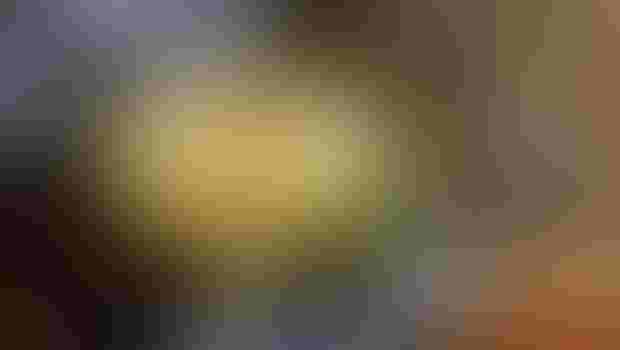 Eggs are a breakfast staple chock full of protein with minimal calories. Personally, I love them and I eat them every morning. But they work great as a mid-afternoon snack, as a quiche for dinner and a source of protein in many different foods and beverages. Eggs have had their fair share of bad press, however. They are a major source of cholesterol, which has been associated with elevated blood glucose and an increased risk of type 2 diabetes; however, there are limited and conflicting data from prospective population studies on the association between egg consumption and the risk of type 2 diabetes.
Therefore, researchers from the Institute of Public Health and Clinical Nutrition, University of Eastern Finland, Kuopio, investigated this association in middle-aged and older men from eastern Finland (Am J Clin Nutr. April 1, 2015). The study included 2,332 men aged 42 to 60 in 1984 to 1989 at the baseline examinations of the prospective, population-based Kuopio Ischemic Heart Disease Risk Factor Study.
During an average follow-up of 19.3 years, 432 men developed type 2 diabetes. After adjustment for potential confounders, those in the highest versus the lowest egg intake quartile had a 38-percent lower risk of incident type 2 diabetes. Analyses with metabolic risk markers also suggested an inverse association with fasting plasma glucose and serum C-reactive protein but not with serum insulin. The associations between cholesterol intake and risk of type 2 diabetes, plasma glucose, serum insulin and C-reactive protein were mainly non-significant, especially after accounting for egg consumption.
The researchers concluded higher egg intake was associated with a lower risk of type 2 diabetes in this cohort of middle-aged and older men.
Subscribe and receive the latest insights on the healthy food and beverage industry.
Join 47,000+ members. Yes, it's completely free.
You May Also Like
---