Research Roundup: Ingredients for Eye Health, Heart Health, Sex Drive & More
Research Roundup: Ingredients for Eye Health, Heart Health, Sex Drive & More
Companies such as Bergstrom Nutrition, Sabinsa and Gencor recently released study results on a variety of ingredients proven to benefit health.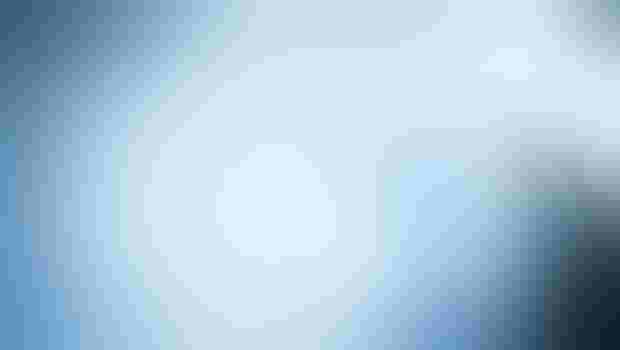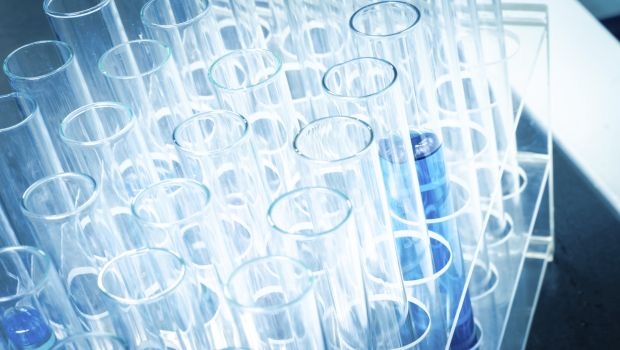 Companies such as Bergstrom Nutrition, Sabinsa and Gencor recently released study results on a variety of ingredients proven to benefit health.
AHPA announced lutein and/or zeaxanthin increase macular pigment optical density, and lutein enhances retinal sensitivity in patients with early age-related macular degeneration (AMD), according to a two-year randomized, double-blind, placebo-controlled study. Researchers studied 112 patients with AMD receiving either 10 mg of lutein, 20 mg of lutein, 10 mg of lutein and 10 mg of zeaxathin, or placebo daily for two years. Results showed supplementation with lutein and zeaxanthin augmented MP optical density (MPOD) significantly in active treatment groups (all p<0.05). Increases in mean retinal sensitivity MRS were also detected after supplementation with either 10 or 20 mg lutein, whereas no such increases were seen in the placebo arm. Therefore, supplementation with lutein and/or zeaxanthin increased MPOD, and supplemental lutein enhanced retinal sensitivity, in patients with early AMD.
Another recent study reported concentrations of MSM (methylsulfonylmethane) reliably increased in human serum levels when chronically treated with MSM (OptiMSM® by Bergstrom Nutrition). The randomized, double-blind, placebo-controlled study set out to discover how MSM concentrates within human serum. In the study, 20 healthy men were supplemented with 3 g/d of MSM for four weeks. Blood was collected at baseline and after two and four weeks of supplementation. Serum was analyzed for MSM concentration using Nuclear Magnetic Resonance (NMR) spectroscopy. The results showed serum MSM concentrations increased following oral MSM supplementation in a time-dependent manner in selected subjects.
In a different study, Sabinsa's Curcumin C3 Complex® showed promising results in reducing the serum levels of triglycerides, low-density lipoprotein (LDL) cholesterol and very-low-density lipoprotein (VLDL) cholesterol in subjects with coronary artery disease (CAD). This randomized, double-blind, placebo controlled clinical study was conducted at the Tehran Heart Center Hospital, Iran, between December 2011 and Feb 2013. The authors of study concluded that curcumin seems to be a potential candidate for decreasing cholesterol and triglycerides levels. The findings of the present study requisites a larger clinical trial, which can assess the metabolic and anti-inflammatory effect of curcumin supplementation on people suffering from cardiovascular disease.  
Also related to heart health, a paper published in Expert Review Clinical Pharmacology found statins may act as "mitochondrial toxins" with negative effects on the heart and blood vessels, not only via the depletion of coenzyme Q10 (coQ10), but also by inhibing "the synthesis of vitamin K2, the cofactor for matrix Gla-protein activation, which in turn protects arteries from calcification." According to the study, statins inhibit vitamin K2 synthesis in the body, thereby accelerating coronary artery calcification, an important marker of the progress of atherosclerosis. Supporting this study, a new study, "Menaquinone-7 Supplementation Improves Arterial Stiffness in Healthy Postmenopausal Women," published in the journal Thrombosis and Haemostasis, demonstrated the positive impact of MenaQ7® brand vitamin K2 as MK-7 (menaquinone-7) on cardiovascular health through its improvement of arterial flexibility. This study confirmed a positive correlation of vitamin K2 consumption from dietary sources and less arterial calcification, as well as a reduced risk of coronary heart disease. 
Research on Cyactiv, a microalgae extract containing the anti-inflammatory cyclooxygenase-2 (COX-2) inhibitor phycocyanin (PC), as well as non-phycocyanin bioactive compounds, showed the ingredients' non-phycocyanin components were equally important to Cyactiv's efficacy. Cyactiv's antioxidant properties were tested in parallel in the Folin-Ciocalteu assay (chemical antioxidant capacity) and in the cellular antioxidant protection (CAP-e) bioassay, where both the phycocyanin and the non-phycocyanin fractions contributed to the antioxidant capacity and cellular antioxidant protection of Cyactiv. Cyactiv was also tested for its ability to inhibit the inflammatory enzymes COX-2 and Lipoxygenase. Results indicated that Cyactiv offers a synergistic inhibition of both enzymes.
Lastly, a clinical study conducted on Libifem®, a proprietary standardized extract of Fenugreek seed from Gencor, evaluated the ingredient's effect on sex hormones and sexual function in healthy, menstruating women who self-reported having a low sex drive. The short-term, single site, double blind, randomized and placebo-controlled study was conducted on 80 women, ages 20 to 49 years. Participants were randomized to either an oral dose of a Libifem at a dose of 600 mg/d or placebo over two menstrual cycles. The results showed a significant increase in estradiol (E2) and free testosterone, as well as an increase in sexual desire and arousal in the active group compared with the placebo group. There was also a significant increase in sexual activity for the group taking Libifem.
Check out the Top Industry Happenings Blog for more of the latest research on hot ingredients, including carotenoids, EPA/DHA and vitamin D.
Subscribe and receive the latest insights on the healthy food and beverage industry.
Join 47,000+ members. Yes, it's completely free.
You May Also Like
---